Buying A Pied-a-Terre in NYC
Go Back To Previous Page
---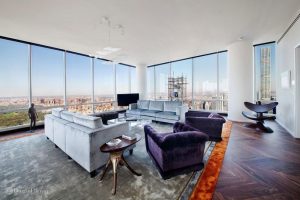 A "Pied-à-Terre" is a French phrase that translates to "a foot on the ground." It is commonly used to refer to a crash pad in the city occasionally used by the owner. A Pied-à-Terre is commonly a smaller apartment for weekend stays or a couple of nights during the week. A Pied-a-Terre in NYC is not commonly thought of as a vacation home. Instead, it is more of a crash pad with the amenities for an owner to feel at home while away from their primary residence. Buying a Pied-a-Terre in NYC: is it worth it?  There are several benefits and some disadvantages of owning a Pied-a-Terre, which we will briefly discuss below.
Benefits of Purchasing a Pied-a-Terre
The convenience of having an apartment to call home in New York City.
You don't have to pay for expensive hotels and accommodations when you visit New York City.
Asset diversification. Investment tax benefits and deductions, such as depreciation with owning an apartment in the New York City real estate market.
It's a real estate investment property in one of the best housing markets in the world.
If your building allows it, you can use it as a rental property by leasing it to renters.
You already have a second or primary home when you and your spouse retire.
Depending on the market conditions, you will likely see good capital gains when you're ready to sell your Pied-a-Terre.
The Downside of Buying a Pied-a-Terre in NYC.
Closing costs, mansion, and other fees surrounding purchasing your part-time apartment in the city gets costly.
The financial burden of paying monthly maintenance fees all year. This is even if you hardly use your apartment or it's vacant for most of the year.
Depending on your building's rules, you may not be able to rent it out, even if you need to.
Tax rules surrounding Pieds-a-Terre may change at any time. This is a topic in New York City real estate for quite some time. In 2021, state legislatures are considering implementing a tax to help the state budget.
How Much Should You Plan to Spend Each Month?
Owners intend to use a Pied-à-Terre occasionally. Generally speaking, a buyer should spend under a thousand a month in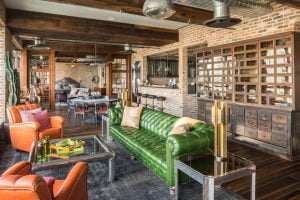 maintenance costs on average, in addition to their monthly mortgage payment.
Can You Finance a Pied-à-Terre in New York City?
Yes, you can finance a Pied-à-Terre in New York City. However, it will be slightly harder to finance. Our loan options remain limited. Specifically, it's more of a risk for your lender. Specifically, if you fall on hard financial times, you would probably stop paying the mortgage for your Pied-à-Terre first. This is one of the main reasons why interest rates will be higher when financing your Pied-à-Terre.
Overall, a Pied-a-terre buyer must ready for a tougher approval process, higher interest rates, and higher down payment requirements. Also, lenders typically like to see a buyer's debt-to-income ratio lower than 30% when purchasing a pied-a-terre. Lastly, banks typically require that pieds-a-terre be 60 miles or more away from the purchaser's primary residence. This is a condition to benefit from for a fixed-rate interest loan, although this is not always the case.
Tax Implications of Buying a Pied-a-Terre in NYC
Even after a buyer obtains financing, buyers must be prepared to pay additional taxes and fees for their purchase.  Apartments in NYC priced higher than $1 million will be charged a mansion tax, which starts at 1% and goes up to 3.90% depending on the price. Finally, buyers must keep in mind that if they live in New York City more than six months out of the year. They will be classified as a New York State resident and therefore be responsible for paying income taxes.
Co-op Vs. Condo, Which One is Better for Buying a Pied-a-Terre in NYC?
For the most part, buying a condominium (condo) over a cooperative apartment (coop) is a better choice for a Pied-à-Terre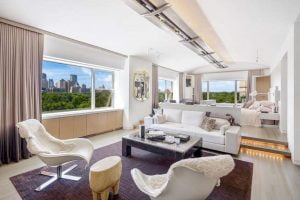 in NYC. This is primarily because co-op buildings in NYC typically have strict rules or disallow Pied-à-Terres ownership altogether.
On the other hand, condos usually have much friendlier rules regarding Pied-à-Terre purchases. Primarily, if the owner can meet the condo's financial requirements, the condo board won't object. Additionally, condos have much lenient sublet rules should you rent out your apartment to someone else or let friends or family stay there occasionally. However, keep in mind that some condo buildings only allow buyers to sublet their apartment after residing in the building for a certain amount of time. By comparison, if they even allow subletting, most co-ops will only permit it for a maximum of 1 to 2 years within a five-year time frame.
Additional Features and Building Amenities to Consider
Depending on what you are using your apartment for, you may require various building amenities. For example, if your Pied-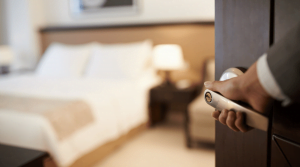 à-Terre is for work purposes only, only the basic amenities will be required. On the other hand, if your apartment will be used for entertainment purposes or as a vacation home, you may not mind forking over additional money for extra amenities. Moreover, if you plan to be in your new apartment for more extended periods of time, things like more cabinet space or a chef's kitchen may be necessary. Overall, even those buyers who are not looking for luxury accommodations typically enjoy the perks of having a doorman building.  This adds an extra layer of security when you are away.
Finally, buyers should consider how they will be getting to their Pied-à-Terre. Will you be visiting after work and can you take the train? Or will you be driving to it on the weekend and will need garage space? Depending on what type of transportation you will be relying upon, you should make sure the apartment is as close to a train as possible or a garage nearby.
How To Buy a Pied a Terre?
The first step to Buying a Pied-a-Terre in NYC is to locate an experienced real estate agent. You specifically need a buyer's agent.  A veteran buyer's agent knows how to narrow down your requirements. He or she knows how to evaluate your lifestyle and goals to find properties and neighborhoods for you to consider.
Once you find the right property, it typically takes up to three months to close on your new apartment after you've signed your purchase contract. Specifically, the offer and negotiation phase takes approximately two weeks. Thereafter, you will hire a local real estate attorney who will conduct due diligence and advise you to sign the contract if everything checks out.
---