2023 Seller's Closing Costs Guide in NYC – NestApple
Go Back To Previous Page
---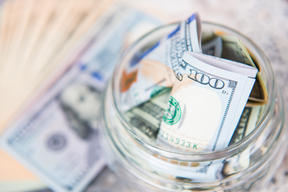 Dear sellers, while we hope you are sitting on a big profit and lots of gains on your equity, you may be surprised at how much you will net after closings costs and taxes. What are the closing costs for sellers in NYC? Closing costs are high in New York City, ranging from 1.5% to 6% for buyers and 8% to 10% for sellers. These closing costs are additional fees paid at the closing table, meaning sellers will net less from their home sales. You can jump to our closing cost calculator in NYC at the bottom right of this website. We will go over all the condo and coop. closing costs in NYC.
How much do sellers pay on average?
Closing costs for sellers can total 8% to 10% of their sale price! Your closing cost bill results from several factors, including property type (condo vs. co-op), purchase price, borrowed amount, and whether the property is a resale or new construction. If you have a mortgage, this can mean a significantly more significant percentage of your equity.
In some instances, 8 to 10% of the home price in fees from closing costs can represent 40% or more of the equity in your home (if you only put 20% down when you got a mortgage, for example). Remember, the seller does not pay the mortgage recording tax, a closing cost paid by the buyer.
The seller pays five major closing costs types:
1. Broker fees: the highest closing costs for sellers in NYC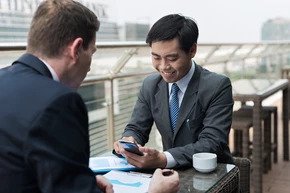 This represents the most substantial closing costs when selling a home. Sellers in NYC typically pay all the broker fees (buyer's agent commission included, hence the half-truth that it's free to have a buyer's agent since "the seller is paying for it").
Typical real estate agent commissions represent 5 to 6% of the apartment price in NYC. These commissions are usually split evenly between buyer and seller agents.
Despite technological advances, broker commissions in NYC have remained unchanged at around 6%. To make matters worse, it's challenging for a seller to negotiate real estate commissions with a prospective listing agent, and if you are lucky, you can get them down to 5%. Despite all recent technological advances, listing agents in NYC still refuse to go below 5% commission.
2. New York City & New York State Transfer Taxes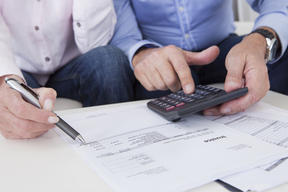 The seller pays Transfer taxes are paid (unless it's a new development). The New York City Real Property Transfer Tax is
1% of the price if the value is $500,000 or less, or
1.425% if it is more
If you are selling two or more un-attached units to your buyer at the same time, you are required to pay the commercial property transfer tax RPTT rates:
1.425% of the sale price (if sale values are below $500,000)
1.625% of the sale price (if values are above $500,000)
Unfortunately, New York State also has a transfer tax and charges an additional 0.40% transfer tax on the purchase price.
3. Real Estate lawyer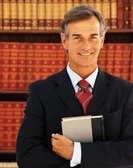 Most real estate attorney fees will range from $2,000 to $4,000 for real estate transactions. Real estate attorneys in NYC typically charge you a flat fee upon closing the deal.
Hiring a real estate lawyer is vital. It's essential to do proper due diligence and find an experienced attorney. Referrals are always a good route. Interview, call, and quote before making a decision.
4. Move Out Deposit & Fees – $1,000 to $2,000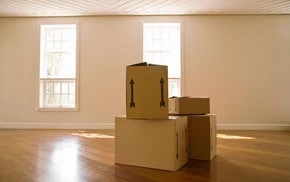 The specific amount varies by building. However, a general rule of thumb is to budget around $1,000 for a refundable move-out deposit and another $1,000 in potential non-refundable move-out and closing-related fees levied by your condo or co-op.
5. More and more fees – $1,000 to $2,000
$1,000 – Managing Agent Fee or application fee
$500 – Payoff Bank Attorney / Payoff Bank Fees / Loan Satisfaction Fee,  this is the mortgage provider upon paying down the remaining loan amount
$500 – (pro-rata) Common Charge & Real Estate Tax Adjustment, which is the seller's reimbursement of the purchaser for the percentage of common charge fees and real estate taxes which the seller is liable for during the transfer
$100 – UCC-3 Filing Fee
$75 – New York State Equalization Fee
$75 – Residential Deed Transfer Fee (or non-deed co-op transfer fee)
$500 – Co-op Attorney Fee
$50 – New York State Stock Transfer Tax
6. Don't forget capital gain taxes as hidden closing costs for sellers in NYC
While this isn't technically a "closing cost," it is certainly something you must consider. If you sell your primary residence, have lived there for two years or more (out of the last five years), and are married, you can typically exclude the first $500,000 in capital gains and take them tax-free. If you are single, it would be only $250,000.
Don't forget all the closing costs you paid when you bought your home, and also, be sure to tell your accountant about all the work and improvements you made along the way.
Sellers can reduce those closing costs: transfer taxes are unavoidable, but commission costs are not.
At 5-6% of the home price, commissions are the highest NYC condo and coop closing costs for NYC sellers that you can control. For example, sellers with NestApple, pay only 1.5% listing agent commission, allowing them to save up to 4.5% versus traditional brokers.
NestApple delivers the same experience as a traditional agent, handling pricing, marketing, private showings, open houses, and negotiation. If a buyer comes with a buyer's agent, sellers typically offer an additional commission to the buyers' agent (up to 2.5%) to incentivize them to bring their buyers.
If a buyer comes without a broker, sellers pay only the 1.5% NestApple commission: a significant difference between NestApple versus traditional brokers.
Our advice to you regarding seller closing costs is to control what you can. If you have specific questions about your home, contact the NestApple agent for advice. In any case, we recommend you run your transaction through our NestApple closing cost calculator NYC.
---