How much real estate attorneys charge in New York in 2023
Go Back To Previous Page
---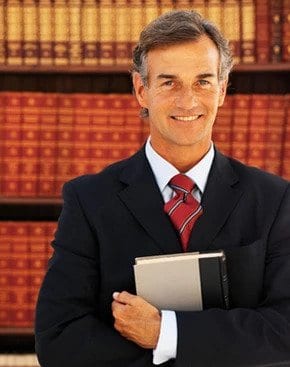 Buying a property in New York involves a series of expenses. The property remains the most significant chunk, but you must add the cost of getting a mortgage, paying the mortgage broker, broker's fees, inspection costs, and the real estate attorney. We will discuss how much real estate closing attorney salaries in New York. As a helpful tool, use our closing costs calculator to estimate itemized expenses. Our friends on Brick Underground explain: "A good rule of thumb is that you should set aside roughly 2 to 3 percent of the purchase price or 3 to 4 percent if the apartment is over $1 million." One closing cost remains often overlooked: your legal fees. How much do real estate attorneys charge in New York?
Do You Need a Lawyer to Close on a House in NY?
According to New York State law, a licensed attorney must conduct the closing. Real estate lawyers must negotiate the contract and ensure the ownership is transferred correctly. Many states don't require an attorney to handle the closing, but it's almost always suggested.
Buying a home is one of the most significant purchases most people will make in their entire lives. So, you want to ensure the purchase agreement is executed correctly and the ownership is transferred correctly. 
If something goes wrong and the transaction is not handled correctly, it may cost you far more to undo the damage. Plus, lawyers can provide advice and help you negotiate the contract terms. This helps save you money in the long term.
Real estate attorneys represent a crucial asset to your "team."
Buying an apartment in New York is an expensive process. Besides, it involves a high number of parties. Often, buyers and sellers overlook attorneys. For reasons foreign to this discussion, lawyers have a bad reputation and remain the target of bad jokes.
Whether you love or hate them, you need attorneys for real estate in the city. Transactions in New York remained particular and demanded a degree of expertise. Hire a specialized attorney who deals with real estate transactions daily to guarantee a proper review.
Flat fee or hourly charge: how much do attorneys charge in New York?
The costs of real estate closing attorneys vary as much as the cost of apartments. Typically, prices get set as a flat fee per transaction instead of the hourly rate. Various factors are considered to determine the amount, such as the type of building, anticipated title issues (title search and title examination), how many parties are present, etc. Since there is a long list of variables, it became impossible to have a "standard fee."
Real estate attorneys typically charge by the transaction to oversee the closing process. They may charge you hourly if you require legal advice on another matter or if the deal is very complex. But when it comes to a straightforward home purchase, it's typically a one-time fee paid at the sale's closing. You usually won't have to pay the legal fee if the deal does not close.
If a lawyer does charge you an hourly fee, this is a sign that they are not experienced with real estate transactions. Just because someone is a licensed attorney does not mean they have the requisite knowledge to handle the sale of a property. Find an attorney specializing in real estate – otherwise, you may have issues. For example, the legal due diligence and analysis of the Board  minutes are not straightforward.
How Much Will You Pay in Legal Fees When Buying a Home in New York?
The range in the city goes from $1,000 to $3,500 per transaction. However, fees depend on the attorney, the deal's complexity, and what part of NY the property is in.
Each attorney has different rates, and there is no set amount that every homeowner must pay. Prices can range from as little as $1,200 for a flat-fee lawyer to $5,000 per transaction if the deal is more complex.  If you're purchasing a luxury property or have a complex transaction that requires more time and attention, you should expect a higher legal bill. But in general, you wish to set aside a few thousand dollars in your overall budget to pay legal fees.
As a result, a senior real estate attorney's average salary ranges between $150,000 and $300,000 in a city that never sleeps.
When Are Legal Fees Paid?
Legal fees are typically paid at closing. Your attorney will generally prepare a closing statement.  This document lists all the costs due upon signing the contract, including their price.
Depending on the attorney, they may ask you to pay a certain portion upfront. This could be as much as half the fee, with the remainder paid at closing. But it's rare for an attorney to require full payment before the contract is signed.
Conclusion on New York Real Estate Attorney Fees
Referral remains the best way to hire a real estate. Find someone with a good reputation. Shop around, ask your real estate agent, and compare options before agreeing to work with any particular lawyer.
While no one likes paying additional costs on top of the expenses needed to close on a home, hiring an experienced attorney is highly recommended, especially if you're buying a condo or co-op in NYC. Real estate attorney fees in New York are very reasonable, and they will protect you from the myriad of things that can go wrong during closing and ensure that the process is as smooth as possible.
---