Our Story of paying NestApple NYC commission rebate
Nicole created
NestApple
on the concept that technology reduced the role of real estate brokerage firms. As a matter of fact, NestApple makes it easy to search for homes. Indeed, home buyers and sellers became outraged by the high fees that traditional firms charge. Our firm became an efficient platform paying millions of dollars in buyer's broker commission rebate NYC. Therefore, it helps clients, from placing the bid to dealing with the paperwork until paying a NestApple NYC commission rebate. We represent buyers, sellers, and tenants and charge 1% instead of the regular 3% while providing the same level of service. During our own search for real estate, we stumbled upon the concept of "commission rebates". Those are legal in 40 of the 50 States. NYC commission rebates have been publicly encouraged by
New York's A.G.
Lastly, we are also in the corporate responsibility of entrepreneurs. Businesses should play a role in social innovation and engage the local community. Therefore we donate to a local charity every time a deal closes.
Nicole Fishman Benoliel
---
Nicole held various positions at law firms in New York, Spain, and Costa Rica and also worked with non-for-profits and intergovernmental organizations. Miss Fishman is a lawyer in both New York and Costa Rica as well as a licensed real estate broker and holds masters from IE Business School in Madrid and Fordham Law School.
Michelle Ferrier
---
Michelle has been working in Business Development and Communications with entrepreneurs for the past 20 years. Dependable and result-oriented, she likes to bring tailored solutions to specific needs. Mrs. Ferrier moved from Manhattan to Westchester with her husband and two children in 2015. She is a licensed real estate salesperson.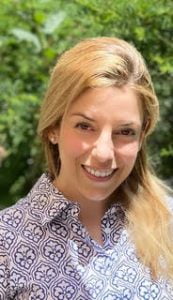 Gia Ann Curatola
---
Gia is a native New Yorker who brings her local knowledge and enthusiasm to our team. Mrs. Curatola spends her time between Manhattan and East Hampton and is well-informed in both markets. Before joining Nestapple, Gia graduated from Barnard College Cum Laude with Departmental Distinction and Brooklyn Law School. She was admitted to practice law in New York in 2012. Gia prioritizes clients and relationships, and, in combination with her tremendous work ethic, legal background, and attention to detail, she is uniquely well-suited to meet your real estate needs. Gia resides on the Upper East Side with her husband and son.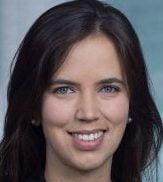 Cristina Casamatta
---
Cristina loves New York and was drawn into the real estate industry after purchasing her property. She joined NestApple to close deals and save money for clients. Before NestApple, Cristina worked for 10 years in financial services in business management. As an engineer by training, she crunches numbers and finds creative ways to connect to people. Above all, guiding her clients through their home journey is her ultimate reward. Cristina is Venezuelan, and speaks Spanish and some French.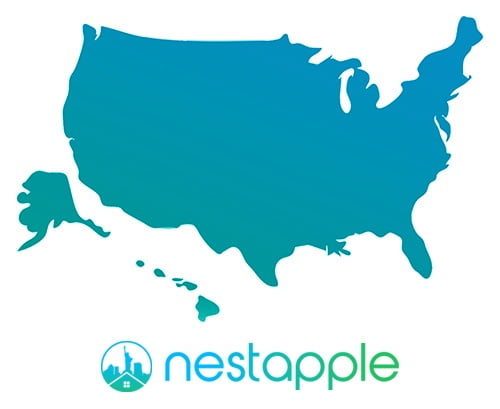 We Operate In 40 States
where commission rebates are legal, including Connecticut, New Jersey, Florida, and Colorado.