What did I get myself into… They accepted my offer on that NYC Coop – Now what?
Go Back To Previous Page
---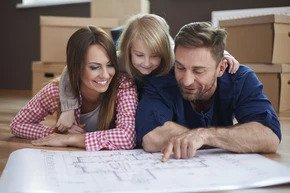 What is an acceptable offer on a home? Do you have an offer accepted on a home? How to accept an offer on a home? What happens after your offer gets accepted on a home? They accepted my offer on a co-op in NYC. Now, what do I do? Relying upon your broker, StreetEasy, social media, friends, and family, you have searched for months for the perfect pad. You have pressed a hundred elevator buttons. You have climbed mountains of steps, and your health app has measured miles of walking to open houses and off-market listings. And finally, there it is.
You have a zen moment. This one-bedroom apartment with magnificent views in an elevator cooperative is the one you must have. You have your broker make the offer, and the seller accepts your offer. Now, what should you do?
The prudent purchaser takes a deep breath, slowly exhales, and then decides to hire the right attorney.
The failure to obtain experienced legal counsel may result in nightmarish problems. In comparison, it is crucial to have legal counsel. This article will discuss the critical issues before executing a binding contract.
It is imperative that before the attorney due diligence, you perform your own when you have an accepted offer on a co-op home in NYC.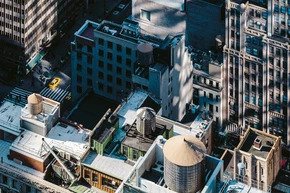 You have probably visited the building a few times during the day for a limited time. Spend more time at the building on a weekday and weekends in the early morning and evening hours. Get a sense of who your neighbors are.
Also, walk the neighborhood. Does it seem that your treasured view may soon get blocked by an upcoming building? While views are never guaranteed, you may want to know that the view will disappear within a few months of moving in.
Are your apartment windows facing a highly trafficked block by car or MTA bus? Do they face the building's garbage pickup area, which tends to be noisy? Where is your apartment located concerning the elevator shaft and common area amenity spaces? Each of these raises potential issues.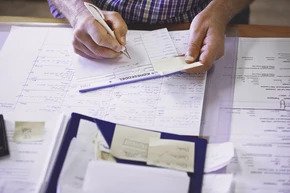 Those for the annual shareholder meetings for two to three years. They contain meaningful data that can have a tangible impact on your life if you close. For example, have there been issues with any of your would-be neighbors. Any leaks, noise, insects, rodents, bed bugs, or cigarette smoke, to name a few? Are there building-wide issues?
Although the building has not yet assessed the shareholders' cost, those are envisioned and could force you to pay thousands of dollars shortly. Do you plan on getting a pet? Performing alterations? Or possibly need to sublet because of a personal matter? Or change in employment?
Every cooperative has not only different requirements but also differs in how they enforce and apply those requirements. Often, the minutes indicate how complex or easy an alteration or sublet request gets processed and approved by the Board. Your attorney must carefully review the By-laws, House Rules, Offering Plan, and amendments.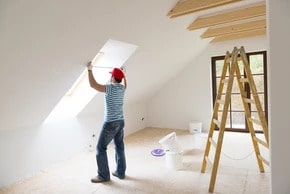 The past few years of audited financial statements of the Cooperative Corporation must also get reviewed when you have an offer accepted on a home.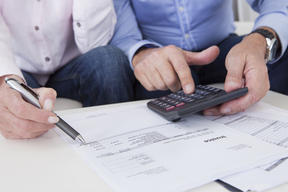 You will want to make sure the Cooperative Corporation is on a firm financial footing.
For example, when will the building's mortgage expire or have its interest rate reset? Given the rising interest rate environment, higher loan costs apply to all shareholders by increasing monthly maintenance charges. Does the Cooperative Corporation own the land and building? Does it have a long-term net lease with the fee owner? When does the proprietary lease with the Cooperative Corporation expire?
These issues may also have an impact on monthly maintenance charges. How well has the management company performed? Your attorney can examine this risk by reviewing the history of maintenance increases, the tax-deductibility of the maintenance, financing restrictions, litigation history, and flip taxes. These are just some of the areas you and your attorney should discuss.

While the Clash's song "Should I Stay or Should I Go" was written in 1981 about relationships, the question is one that every purchaser needs to consider. Consult with counsel after the due diligence period. Sometimes the best long-term decision remains the short-term decision to walk away or, at the very least, prepare for what you are getting into.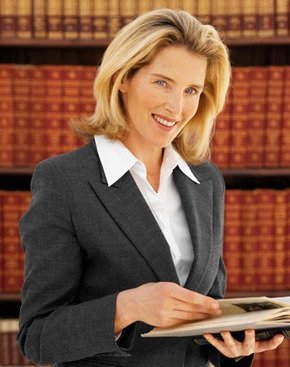 Not only will it enable you to make your decision with "eyes wide open," but the cost you could endure in the years will far exceed that cost. This is especially true since the apartment's future marketability, quality of life while living there, and your flexible use of the apartment consider your attorney's advice.
If you discover something during the diligence period, all is not necessarily lost.
Depending upon what you discover and your tolerance for the issues raised, you may decide that you still want to go forward with the purchase. What you find out represents arguments to renegotiate the purchase price. Of course, the seller's reaction and response will depend on what you uncover.
the state of the real estate market
interest rate environment
how long on the market
whether the seller already has a place to relocate
whether there were other competing bidders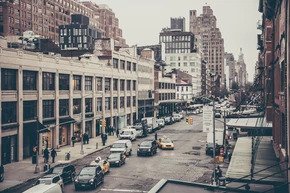 As you press those elevator buttons, climb those stairs, and log miles searching for your next apartment, keep your eyes open and get ready to contact your attorney. As a team, you and your attorney will ensure that this investment decision is wise.
---