Under Contract in Real Estate: What Does it mean?
Go Back To Previous Page
---
You will often encounter Under Contract in Real Estate while searching for real estate online. What does this term mean in real estate vs. other active or pending homes? Can you make an offer on a house if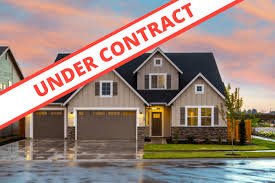 it's "under contract"? You finally found the home you know is the one, but it is "under contract." For a buyer, this can be not very reassuring. What is the meaning of "under contract" in real estate vs. "pending sale"?
For instance, you're looking to buy a home and want to know whether or not it's even worth viewing. Or, from a seller's perspective, you have a home for sale and want to see if you can continue to accept offers if it's "in contract."
No matter your situation, purchasing a home can be stressful. This blog post will review the meaning and ramifications of a property "under contract" in real estate.
What does "under contract" in real estate mean?
"under contract" vs "pending"
What does "under contract" mean in real estate terms? This means a buyer has put in an offer that the seller has accepted. Real estate listings are usually listed as "pending a sale" or "active under contract." This document is enforceable by law, and the house is no longer on the market.
Still, the offer on a home is contingent, pending meeting one or more conditions, and the deal is no longer valid if the buyer does not meet these conditions within the proper timeframe.
As a result, the house will once again be up for sale. For instance, a buyer may include a contingency that allows them to back out without consequences if they realize the house needs significant repair or a significant problem arises.
These contingencies generally allow the buyer and seller a way out of the deal without legal consequence should any problems arise.
A written purchase contract between buyer and seller outlining the deal's terms must be signed for a house to be considered officially "under contract."
The house is officially " under contract when the buyer and the seller sign a written agreement. As a result, the seller cannot legally sell their home to any other buyer unless both buyer and seller are not meeting the terms outlined in the contract.
Therefore the contract is void. The sales purchase agreement is legally binding, and thus it prevents the seller from choosing to sell to a different purchaser.
Deals do not always go through.
If you like a house that is currently "under contract," there is still a chance. Remember that a buyer and a seller must meet the contract's terms for closing a deal. However, that does not always happen. It's common for a deal to fall through for various reasons and not make it to closing.
For instance, the buyer might be unsatisfied with the result of a house inspection. The buyer's financing might fall through, or an appraisal could come back considerably lower than the sales price.
Can the seller accept another offer while the property is "Under Contract" in Real Estate?
Yes! But a seller generally cannot cancel or back out of a deal because a higher offer has come along. A contract is legally binding when your real estate agent and your attorney need to provide essential guidance.
Realistically no! It depends on the terms of the deal, and a seller can usually only accept a backup if the first deal falls through.
As we explained, even if a house is "under contract," the seller can still choose to accept "backup offers." Sellers realize
that sales sometimes fall through, and sellers can't back out of a deal if they are "under contract" with another buyer. However, they can continue to show the home.
It is up to the seller and seller's broker to continue showing the house and accepting formal offers. In practice, sellers' brokers would do that as a backup plan.
Reasons why a deal might not go through.
To maximize your chances of buying a house, you should submit a backup offer on this property pending or under contract. This behavior can help you secure the home before it returns on the market again. Make it attractive to the seller. However, don't bid over the asking price.
If that first deal falls through, don't get too excited. Look into why that transaction never made it to closing: home inspections, common contingencies, significant repair found, any lien or litigation, etc. If it's a coop, the explanation could be that the buyer got declined by the Coop Board because his post-closing liquidity was too low, for instance. In this instance, the buyer brings his earnest money back.
Don't let yourself be so eager to buy that home that you overlook other aspects or red flags.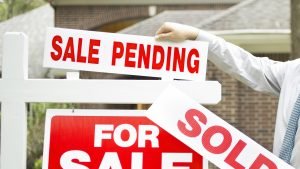 If you decide to move forward with the deal, you should still do your legal, due diligence and complete a home inspection. Get the expertise of your NestApple agent, which will lead you to the closing table.
It's always worth putting in a backup offer.
If you like a house "under contract," it is still worth submitting an offer as a backup. There's always a chance the original contract falls through.
Keep looking at other properties while you wait to see what happens. Many other buyers choose not to get their hopes up and won't enter backup offers.
We think it's not always a bad idea. If you get a shot, your backup offer may prevent the home from being listed again. It's critical to be pre-approved if you plan to get a mortgage and be ready to submit a very professional offer letter.
It would be best to be flexible with where you currently live, whether you own a place you plan to sell or a lease you plan to break.
---