Buying a Condo in NYC
Go Back To Previous Page
---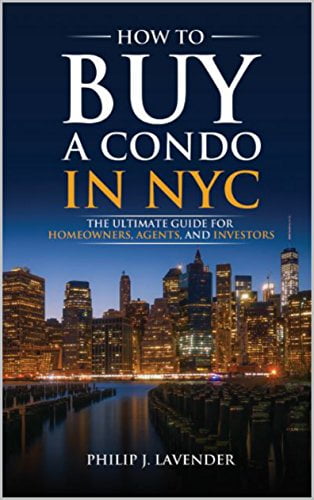 Buying a condo in NYC is a dream for millions of people. If you're thinking of buying an apartment in NYC, condos are a great place to start. Is it worth buying a condo in NYC? They're easy to buy and can make good investments. If you've come to a point where you're ready to settle domn and commit to owning a home or are simply looking to invest in real estate, a New York City condo is a great place to start. Here's what you need to know, from how to buy a condo in NYC to deciding if a condo or a coop is right for you. We will go over the questions to ask when buying a condo in NYC and the steps to buying a condo in NYC.
How To Buy A Condo In NYC
If you want to buy a condo in NYC, the first steps you'll need to take will be all about preparation and assembling your team. You'll need to start by
going through your finances
getting prequalified for a mortgage,
and finding a great buyer's agent to represent you.
You'll also want to find a real estate attorney (this is something your buyer's agent can help with). At Nestapple, we make buying a condo a breeze as we're here to guide you through the process every step of the way.
We also offer up to a 2% buyer rebate at closing!
Once you've assembled your team,
the next step is to determine where you want to live and start searching for and touring suitable properties. Finding your dream home is often the most time-consuming part of the process. Once you've found an NYC condo that you want to buy, it's time to make an offer and negotiate a deal.
Negotiating the condo price you'd like to buy can take a few days and getting an accepted offer. At this point, it's time for your attorney to perform due diligence. Assuming your attorney is satisfied, it's time to put down earnest money and for the parties to sign the contract.
it will be time to close on your mortgage if you need financing. The mortgage process for buying an NYC condo typically takes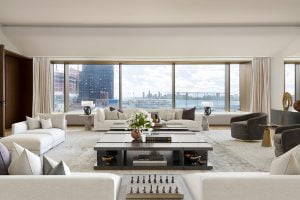 around 4-6 weeks.
The final steps to buying a condo in NYC are to get a title report and insurance and to get condo board approval. Don't worry; it's mostly a formality as a condo board cannot deny an application unless they plan to exercise their right of first refusal and buy the unit themselves.
Your broker will help you complete the condo board application.
Is buying a condo in New York City a good investment?
Is it worth buying a condo in NYC? Buying a condo in NYC is often an excellent investment since the real estate market has been hot in recent years. If you buy an NYC condo, it's a relatively safe bet that it will appreciate over the years.
Another reason investors often prefer to buy NYC condos over coops is the flexibility. It's easier to buy and sell a condo as the buildings don't have restrictions on foreign investors and pied-a-terre owners. Another perk is that it's typically easier to get a mortgage for a condo. It's also easier to sublet in a condo building.
Homeownership is also a fantastic way to build wealth by putting money towards a mortgage instead of rent payments. Be sure to perform a rent vs. buy analysis before deciding if purchasing a condo is right for you. In general, buying will make sense if you plan on living in the apartment for at least 4+ years.
How much do you need to buy a condo in New York?
The median sales price for a condo in NYC has dropped to $930,000 from $1,100,000 in the past year due to the coronavirus pandemic. That being said, the exact amount of money you'll need to buy a condo in NYC will depend on where you're buying and how big of an apartment you'll need.
Prices in Manhattan are the highest, followed by Brooklyn. The latter has been the hottest borough in the city in recent years. Queens comes in third, although luxury condos in areas like Long Island City can rival even Manhattan prices.
Finally, the most affordable condos in NYC will be in the Bronx and Staten Island.
How much is the downpayment on a condo in New York?
The downpayment requirement for most condos in NYC is 20%, but it depends on the building. There are some buildings with lower requirements, such as a 10% downpayment. However,  for the majority of NYC condos, it will be 20%.
You should also remember that you'll need to set aside money to cover your closing costs when purchasing a condo in NYC. The two highest buyer closing costs on an NYC condo will be
If you're buying in a new development, the sponsor may ask you to pay additional closing costs, although they can be negotiated.
In general, you can expect to pay between 2-4% of the purchase price in closing costs. A great way to save on closing costs when buying a condo in NYC is to get a buyer commission rebate. At NestApple, we offer buyers up to a 2% rebate. That means that if you purchase a $1,000,000 apartment, we'll rebate you $20,000.
Is it better to buy a condo or a coop?
There are advantages and disadvantages to both types of properties. In general, a condo is likely the better option if you can afford it. It gives you more flexibility than a coop. Buying a condo is easier and more convenient than buying a coop, which is why so many prefer to go that route.
The main disadvantage of condos is that they tend to be more expensive than coops.
---