Buy A Home In Queens in 2023
Go Back To Previous Page
---
New York City's real e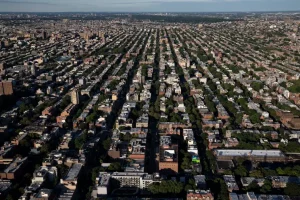 state market is always going to be hot. It's the most fantastic city, so demand will always be high. Every single borough has its charms. Convince yourself to buy a home in Queens. Manhattan is known for its tall towers and luxury estates. Brooklyn is known for its quirky arts scene. Lastly, the Bronx is famous for its affordable homes and hip-hop legends.
And Queens? Queens is often treated as the outcast of the five boroughs, even though it has its charms and perks compared to other geographic areas.
Buying a Home In Queens or any real estate in Queens is becoming a primary hobby of the wealthy, the investment-oriented, and more. Curious about why Queens is so famous? Well, there are many reasons why it's hot real estate. You can check the homes for sale in Queens, NY, United States.
1. Queens offers a blend of urban and suburban living.
Yes, getting an apartment building or co-op in Queens is possible. It also boasts a very active bus schedule, many subway stops, and several other public transit options. In that sense, it's no different from Brooklyn or any of the other boroughs.
The big difference is that Queens has multiple neighborhoods, some considered more suburban than others.
Within some areas, the suburban feel would have most people believe you are hours away from Manhattan. This is a significant opportunity for people who want to feel like they're "getting away" from the city.
2. The housing is still affordable, and so is the cost of living for a Home In Queens
Queens is a highly diverse and affordable real estate market in New York City. You'll discover many homes for sale in various neighborhoods and price points, including single-family houses, co-ops, and condos. As per Zillow, the median home value in Queens was $711,000 as of January 2023.
Affordable living in New York City? It's more likely than you think. Queens is a leader regarding affordable housing options and a higher standard of living in the city.
This makes it an excellent place for people who want a classic middle-class lifestyle at an actual middle-class income. The borough has more affordable housing and offers more diverse housing programs than any other slice of New York City.
3. It's family-friendly.
Queens' criminality rate is lower than its neighbors in Manhattan or the Bronx, and it is one of the safest boroughs. It also boasts some of the best schools in the city, including Central Queens Academy Charter School, the Martin Luther School, and Maspeth.
Queens boasts highly diverse neighborhoods and a wide array of multicultural goods and services. Your children can experience exposure to different people and cultures, which can help them develop a well-rounded perspective in life. Moreover, Queens is home to some of the city's largest parks and green spaces.
Are you looking for a safe and family-friendly neighborhood in New York City? Rego Park is highly regarded as one of the safest residential areas in Queens, ranking in the top 10%. With easy access to public transportation and various housing options, including single-family homes and co-ops, the median home value is $462,500.
Bayside is another great option, boasting excellent schools, parks, and shopping areas. The diverse mix of housing styles, ranging from Tudor-style homes to modern townhouses, makes it a popular choice, with a median home value of $718,800.
If you're on a budget, Woodhaven-Richmond Hill may be the perfect place to buy in Queens in 2023, with a median home value of $548,300. This neighborhood has a vibrant cultural scene, with many restaurants, shops, and festivals celebrating its ethnic diversity.
The upcoming spring market in Queens, New York City, is expected to be highly competitive yet promising for buyers and sellers. With increased interest and activity compared to last year, now could be the ideal time to move.
Manhattan's Chinatown is well-known internationally. However,  Queens has its own Chinatown, which is boosted with excitement.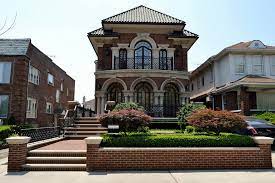 It contains one of America's most prominent dim sum hotspots, extraordinary event spaces, great food, and some of the most authentic Chinese stores in the country. It's a tourist hotspot.
It is also one of the biggest hotspots for Eastern European cultural attractions. Russian restaurants, Ukrainian markets, and Romanian restaurants all call Queens home. The best Greek restaurants in the tri-state area are in Queens.
5. Driving in Queens is pretty straightforward.
Most people get concerned about driving in NYC. Parking in Queens is significantly simpler; there is more street parking, and garages are more affordable.
Moreover, traffic rarely gets as bad as in Brooklyn or Manhattan. Overall, owning a car in Queens is a more attainable goal than owning a car in NYC. So, if you want to keep using your car once you move to the city, this is the best place to live.
6. Job opportunities are around every corner.
Most people who move to the New York City area do so for economic reasons. New York will have a way to achieve it no matter what field you're in or what type of schooling you need.
Most people who choose to get a home in Queens do so because they have an easy commute, low rents, and excellent school opportunities nearby.
7. Taking a trip upstate is a cinch.
Many parts of New York feel like their own miniature countries. It's effortless to feel like you're "stuck" in the city because it's myopic. To get out of a place like Manhattan, you may have to take a ferry or deal with high levels of severe traffic on I-95 or the GWB.
On the other hand, taking a trip from Queens to a place like Rye or even Peekskill is generally a lot easier. You have different routes available, less gridlock, and more scenic routes.
Get more bang for your proverbial buck: Buy a Home In Queens.
If you want to have an opportunity to buy a home in Queens for the best possible price, part of that comes from choosing a brokerage that understands your needs. At NestApple, we have special deals that help shave thousands off closing costs and improve your chances of getting your dream home.
When you see a sign with homes in Queens for sale, contact us. We will get a 2% rebate. This applies to any property and can even be applied to your new home in Queens!
---