Is Queens NY Safe to visit in 2023?
Go Back To Previous Page
---
Queens, the largest borough in New York City, is renowned for its rich cultural diversity, stunning skyline views, and historical significance. However, a common concern among both residents and visitors is whether Queens, New York, is a safe place to be. To provide a comprehensive answer, this article will delve into crime rates, neighborhood safety, and local initiatives. It's worth noting that Queens, NY, is generally safe, with the second-lowest crime rate among all five boroughs in NYC, after Staten Island.
Queens provides a safer environment for families and young professionals at a more affordable cost than Brooklyn and Manhattan.
The Most Ethnically Diverse Urban Area in the World
Did you know Queens is one of NYC's most densely populated boroughs, with over 2 million residents? It's a melting pot of diverse ethnic groups and is the world's most ethnically diverse urban area. To taste the vibrant local culture, visit Little India and join in the festivities of Diwali, the Hindu festival of lights. Tiny Guyana is another must-see destination with a sizeable Guyanese population and a colorful international business district that boasts Chinese-Guyanese restaurants and Indian clothing stores. And don't forget Jackson Heights, where residents speak over 167 languages and the annual Queens Pride Parade & Festival takes place.
Queens vs. Other NYC Boroughs 
Based on NYPD statistics, significant crimes in Queens have decreased in recent years. Compared to other cities of similar size, the overall crime rate in Queens is lower, making it one of the safer boroughs in New York City. However, it's important to note that crime rates can still differ among neighborhoods within the metropolitan area.
Crime statistics show Queens is safer than Brooklyn, the Bronx, and even Manhattan. Despite the higher real estate prices in Brooklyn and Manhattan, Queens has a significantly lower violent crime rate, with a difference of over 50%.
Conversely, the Bronx has a violent crime rate over 250% higher than Queens. The Bronx has a violent crime rate over 250% higher than Queens.
Queens has significantly lower property crime rates than Manhattan and the Bronx. Brooklyn is only slightly higher in comparison. However, people consider Staten Island the safest borough despite its five times smaller population than Queens.
| | | | | | |
| --- | --- | --- | --- | --- | --- |
| Borough | Queens | | Bronx | Manhattan | Staten Island |
| Violent Crime | 3.25 | 5.43 | 9.28 | 5.8 | 2.28 |
| Property Crime | 11.22 | 13.80 | 19.66 | 20.0 | 8.06 |
New York City is one of the safest major cities globally among populated cities. However, particular areas may pose a danger. Queens, known for its diverse culture and distinct character from the rest of the city, is relatively safe compared to other boroughs. However, there are still some rough parts.
Despite this, residents and visitors should generally feel secure when visiting Queens.
Safety Across Neighborhoods
Specific neighborhoods in Queens, such as Bayside, Douglaston, and Whitestone, have consistently been recognized as some of the safest areas in the city. These regions have low crime rates and are known for their strong sense of community and safety, as reported by residents.
It is essential to be informed and cautious at all times, regardless of your location. As Alice, a resident, suggests, "Though I feel secure in my neighborhood, I remain vigilant of my surroundings, especially during the night."
Some parts of Queens have a lower risk of violent crimes like mugging, but places like Jamaica, Far Rockaway, and Corona have a higher likelihood of such incidents. It's advisable to avoid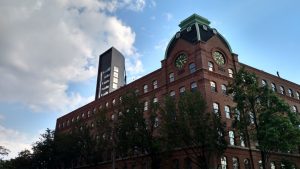 these areas if possible. Generally, it's best to stick to well-lit and busy main roads for safety and avoid traveling through deserted areas at night, regardless of the neighborhood.
Queens vs. the Most Dangerous Cities in the United States
Queens is a relatively safe city compared to some of the most dangerous cities in America.
To illustrate, the incidence of violent crime in Detroit, Los Angeles, Memphis, Baltimore, and St. Louis, Missouri, is over five times greater than in Queens.
It is worth noting that the property crime rates in Queens are more than 2.5 times higher than those of some other cities. However, Queens is considerably larger than those cities and has a population that is more than triple that of any on the list (in fact, it is more than seven times larger than Saint Louis). Despite these factors, Queens still manages to be safer than approximately 42% of all cities in America, which is quite impressive given its size.
Safety ranking: Queens ranked the safest
| | | | | | |
| --- | --- | --- | --- | --- | --- |
| City | Queens | Detroit, MI | Memphis, TN | Baltimore, MD | Saint Louis, MO |
| Victim of a Violent Crime | 3.25 | 22.58 | 24.20 | 16.27 | 19.95 |
| Property Crime | 11.22 | 33.26 | 57.71 | 31.36 | 57.69 |
Is Queens, NY, Safe Bottom Line
Compared to many big cities in America and other boroughs in New York City, Queens is a relatively safe place. While the rate of violent crimes (including aggravated assaults) in Queens is slightly higher than the national average, with more cases of robbery and assault, the number of murders is lower.
On the other hand, Queens has a lower property crime rate than the national average.
Is Queens Safe at Night?
Generally, Queens is safe to walk around at night, depending on the location. As a large and diverse borough, there are a few areas that are not safe. Both residents and visitors must be mindful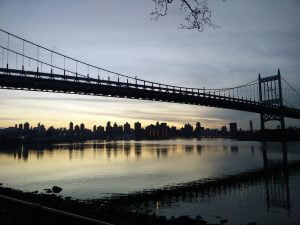 of their surroundings when venturing out after dark.
However, by being aware and taking precautions, you should feel secure while exploring Queens at night.
Is Queens Safe to Visit Alone?
It is generally safe for solo travelers to visit Queens, but sticking to public attractions and areas near the subway is advised. It's important to note that crime can occur anywhere, so it's best to avoid unknown neighborhoods.
However, visitors should not face significant issues while exploring the borough alone.
Safest Places to Visit in Queens
Queens offers a wide range of safe and thrilling destinations to explore. If you're a fan of film and television, the Museum of The Moving Image in Astoria is a must-visit. Kids and Muppet enthusiasts of all ages will enjoy their permanent Jim Henson exhibit.
Sports enthusiasts can either take a tour of Citi Field or catch a New York Mets game. The Mets versus Yankees subway series is a delightful event. Don't miss out on the opportunity to visit Flushing Meadows-Corona Park near the 1964 World's Fair site.
Conclusion
Would it be safe to stay in Queens, New York? Generally speaking, yes. While there might be variations between neighborhoods, Queens has a comparatively lower crime rate than other cities of similar size.
The local authorities, police forces, and community members collaborate to make it an even safer place to reside, work, and explore.
---