Is the Bronx Safe to visit in 2023?
Go Back To Previous Page
---
Most people who visit New York City tend to stick to the well-known attractions in Manhattan, such as Central Park, the Hudson River or Greenwich Village. However, those who live in the city will advise you that venturing out to the outer boroughs is the best way to experience the city's true essence. Although the Bronx may not be as popular among tourists, it is home to some cherished local landmarks, including the Queens Yankee Stadium and the impressive Bronx Zoo. It is also the birthplace of hip-hop, a music genre invented in New York City. Is the Bronx Safe to visit?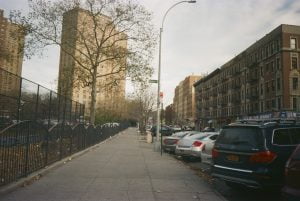 The Bronx is a diverse borough that houses immigrant communities from various countries. This mix of cultures has made the area a popular food destination and even caught the attention of Anthony Bourdain. However, the Bronx has a reputation for being a tough neighborhood among New Yorkers and the rest of the country. It's worth considering how much of this reputation is real and how much is exaggerated.
Before traveling to a destination, it is essential to consider whether it is safe. We have conducted thorough research and gathered all the necessary information to help you make an informed decision. Allow us to assist you as your guide.
Although New York City is a safe metropolis, some areas are rough. The Bronx, in particular, has gained notoriety for being one of the most hazardous regions in New York.
Crime Rates and Safety in the Bronx
Although the Bronx is unsafe due to its high crime rates compared to other boroughs in New York City, it is not significantly more dangerous than similarly sized urban areas.
However, we recommend that tourists and visitors exercise caution and avoid specific neighborhoods in the Bronx that have higher crime rates. It's always important to stay alert when exploring the borough.
Let's take a closer look at the crime rates in the Bronx and how they compare to other boroughs in New York City and major cities across the United States.
The Bronx vs. Other Boroughs in NYC
The rate of violent crime in the Bronx is the highest among all in New York City. It is almost twice as high as the rate in Brooklyn and Manhattan and nearly three times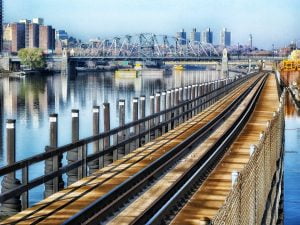 higher than in Queens and Staten Island.
Compared to Manhattan, the area has a lower rate of property crime. This is because Manhattan has a high incidence of theft caused by the large number of tourists and the densely populated environment.
According to statistics from law enforcement, the Bronx has a significantly higher property crime rate than Brooklyn, Queens, and Staten Island. This makes the Bronx the most unsafe borough in New York City.
Statistics
| | | | | | |
| --- | --- | --- | --- | --- | --- |
| Borough | Bronx | Brooklyn | Manhattan | Queens | Staten Island |
| Violent Crime | 9.28 | 5.43 | 5.80 | 3.25 | 2.28 |
| Property Crime | 19.66 | 13.8 | 20.0 | 11.22 | 8.06 |
Crime data: # of crimes per 1000 people (violent and property crime, motor vehicle theft, homicide rates)
The crime rate in The Bronx is noticeably high, causing many tourists to feel hesitant about exploring this area of New York City. While certain areas of the Bronx experience high levels of violent crime, including murder, many safe neighborhoods attract locals and visitors.
It is important to remember that the Bronx is a huge borough. This part of New York City covers an area of 57 square miles and has a population of almost 1.5 million. It's larger than some entire countries, so you'll need to conduct safety research on a neighborhood-by-neighborhood basis.
The Bronx vs. the Most Dangerous Cities in the US
Even though the Bronx is the most dangerous borough in Manhattan, it is still safer than some of the most dangerous cities in the United States. Detroit, Memphis, and Saint Louis all have rates of violent crime that are more than twice as high as the Bronx, and the rate in Baltimore is still approximately 75% higher.
Thus, while the Bronx may be hazardous according to New York City standards, it is significantly safer than other major cities in the US.
When comparing property crime rates, Memphis and Saint Louis have rates nearly three times higher than the Bronx. Detroit and Baltimore also have rates that are over 1.5 times higher. Despite having a population that is more than double that of the other cities listed, the Bronx is still considerably safer.
| | | | | | |
| --- | --- | --- | --- | --- | --- |
| City | Bronx | Detroit, MI | Memphis, TN | Baltimore, MD | Saint Louis, MO |
| Violent Crime | 9.28 | 22.58 | 24.20 | 16.27 | 19.95 |
| Property Crime | 19.66 | 33.26 | 57.71 | 31.36 | 57.69 |
If you're looking for details on crime in the Bronx, the NYC opendata site has an interactive map specifically for Bronx Crime. Check it out for more information.
Discovering the Safest Neighborhoods in the Bronx
Country Club
Morris Park
Riverdale
Pelham Bay
Spuyten Duyvil
Bedford Park
Baychester
Laconia
Throgs Neck
Kingsbridge
In New York City, The Bronx boasts some of the priciest private schools and affluent neighborhoods like Riverdale. Visiting these neighborhoods will be a completely different experience from exploring the less affluent areas.
Many people have a negative view of the Bronx, even among those who live in other parts of New York City, due to its reputation for high crime rates. According to Neighborhood Scout, the Bronx ranks in the 14th percentile for danger across the United States, making it one of the most unsafe areas in the country.
Mott Haven
Hunts Point
Tremont
High Bridge
Port Morris
Soundview
Longwood
Norwood
Wakefield
Belmont
The Bronx is vast, resulting in varying crime rates depending on the location. Therefore, avoiding unsafe areas is crucial to ensure a pleasant experience during your visit to the Bronx. Some locals advise against visiting the South Bronx due to its high crime and poverty rates, among the city's highest.
The area has few tourist attractions, making it unlikely for visitors to stumble upon it. However, many unsafe neighborhoods are in the southern part of the borough. For instance, don't walk in Van Cortlandt Park or Pelham Bay Park at night.
It is important to note that Mott Haven, Port Morris, and Hunts Point are neighborhoods frequently listed as having high crime rates in the city. To ensure your safety, we recommend researching in advance and planning your routes accordingly to avoid these areas.
Is the Bronx Safe at Night?
It's essential to exercise caution when visiting the Bronx at night, as it is the least safe borough in NYC. However, the level of safety depends on the specific neighborhood and the purpose of your visit. We recommended sticking to safer and wealthier areas to avoid discomfort or potential danger.
As a tourist, we recommend to steer clear of this borough after sunset unless a sizable group accompanies you and has a specific purpose for your visit.
Is the Bronx Safe to Visit Alone?
Taking precautions is essential even in generally safe areas when visiting the Bronx alone. Stick to well-lit and busy streets, avoiding any side alleys. Avoid engaging with strangers, and look confident and aware of your surroundings. By sticking to safer neighborhoods and being mindful of your surroundings, you can safely visit the Bronx alone.
---