What is MLS of Manhattan in NYC? – NestApple
Go Back To Previous Page
---
What is Manhattan MLS in real estate markets when buying and selling a home? What is an MLS listing NY or an MLS number? Where can I search to buy a home in Hudson Yards? How do I list my property?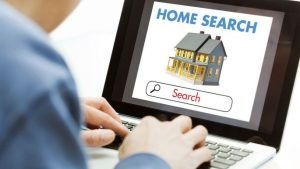 What's the difference between REBNY and MLS in NYC? In this post, we will answer all those questions and more.
The "place to be" for market real estate properties
The Manhattan Multi Listing Service tried to become one of NYC's premier multiple listing services. It tried to become the place to market real estate listings.
But if you plan to list your home for sale on the Manhattan MLS databases today, you won't be able to, and it no longer exists. Instead, your best bet would be to list on the RLS or OneKey. This article will make everything much more straightforward.
What is the Manhattan MLS?
The Manhattan Association of Realtors (MANAR) founded the Manhattan MLS as the only genuine multiple listing service exclusive to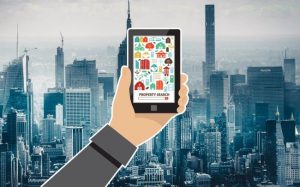 Manhattan. A Multi Listing Service is a private database maintained and paid for by real estate professionals.
It is critical to share information on properties for sale, including the contact information of listing agents.
In 2016 the significantly larger Hudson Gateway Association of Realtors (HGAR), which operates the Hudson Gateway MLS, absorbed Manhattan MLS and MANAR.
The Manhattan MLS and Manhattan Association of Realtors members did their best to gain market share. They tried to keep it afloat but could not compete with more prominent and widely used competitors.
Most Manhattan real estate agents are members of REBNY
REBNY has continuously operated a quasi Multi Listing Service called the RLS. Other NYC area real estate agents and brokers maintain memberships in other MLS systems, including HGAR and MLSLI.
To be precise, MANAR was the only local Realtor organization in Manhattan. REBNY formally withdrew from the National Association of Realtors (NAR) in 1994. As a result, REBNY brokers and agents are not technically Realtors, and that word is a trademarked designation reserved for NAR members.
The REBNY RLS is not technically a Multi Listing Service (MLS) since this term traditionally refers to a broker database operated by the local Realtor association. And REBNY is not a Realtor association.
What Happened to the Manhattan MLS?
A few years ago, the Manhattan Multi Listing Service and Manhattan Association of Realtors merged with the Hudson Gateway Association of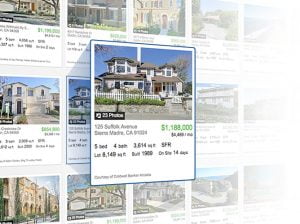 Realtors (HGAR). Even more recently, HGAR partnered with the Long Island Board of Realtors to make a new database for the NYC metro area called OneKey.
Now you can find homes and listings from HGAR, MLSLI (Multiple Listings of Long Island), and the Manhattan MLS in one place on OneKey.
Why did the Manhattan MLS fail to make it on its own and merge with Hudson Gateway?
Simply put, it comes down to money, and the funding needs to remain solid and consistent for the operation to continue.
The Manhattan Multi Listing Service started strong, and its creators hoped it would become an actual Manhattan-dedicated multiple listing service.
However, it could not get enough funding to keep it going since it couldn't draw more members consistently. REBNY had a long history in New York City when REBNY was first created in 1896.
Fierce competition with REBNY
Manhattan MLS was trying to compete with the much more established REBNY's RLS. And this was a competition that it could not win. Manhattan's most prominent brokerages and real estate firms saw no reason to pay membership dues and listing fees with two listing services.
They saw little to no advantage in leaving the Real Estate Board of New York to join the Manhattan MLS. After all, the syndication most real estate listing agents and listing brokers need is already provided by REBNY, so there was no reason to pay additional fees to join the smaller one.
Lack of Funding
The difference in member size and available funding for marketing and advertisements exacerbated this competition. This prevented the Manhattan MLS from running advertising campaigns.
It tried to start recruiting some high-level talent to join its cause but with no success. This led to the merger with the HGMLS and left the Manhattan MLS's future in HGAR's arms.
Will the Manhattan MLS Make a Return?
As it was created to be a standalone multiple listing service in Manhattan, it's unlikely that the Manhattan Multi Listing Service will return in that image.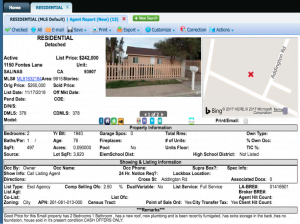 But let's not forget the merger between the Manhattan MLS and HGAR. Finally, with the MLSLI, a brand new regional MLS is formed to serve much of the NYC metro area.
OneKey is essentially a database covering much of Manhattan and includes the Manhattan MLS, the Hudson Gateway, and the Long Island. This realtor association and accompanying Multi Listing Service is now the largest in the country.
It may…
First, we think the Manhattan MLS is going strong as part of its new parent company and will continue to be around for years.
All that's left now for total dominance in Manhattan real estate is for this new Multi Listing Service to merge with the Real Estate Board of New York. However, that seems unlikely as REBNY firms have always preferred to maintain their independence, and joining OneKey would diminish their influence.
Can I Still List My Home for Sale on the Manhattan MLS?
The first thing many will do is figure out how to search. Access to the MLS is the most accurate source of property listings
data in most parts of the country. However, a Manhattan MLS search is not the best way in NYC because it only has a fraction of the listings.
In other words, since the Manhattan local MLS is no longer operational as an independent entity, you can't list your home for sale using it.
However, you can get your home listed for sale using REBNY's RLS or the new OneKey MLS. Remember that in NYC, you'll need to have a real estate broker representing you to list on the MLS. This is because the Multi Listing Service rules do not allow for sale by owner listings.
Lastly, selling your Manhattan apartment is still easy when you list with a top real estate broker like NestApple. After all, we are members of both REBNY and HGAR and will give your home the best exposure for an affordable 1% fee.
---