How to find the best public schools in Manhattan?
Go Back To Previous Page
---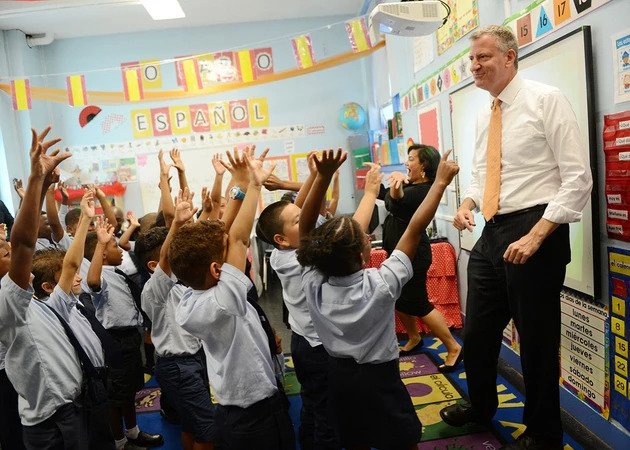 In NYC, they say you are always looking for three things. Your next job, your next apartment, or your future love. Since I am happily married, love my current apartment, and have started my own business, I've added a new item to worry about. Where should I put my unborn child in school? Of course, there are dozens of excellent private schools. However, I want to learn how to navigate the public school system and public schools in New York. Most NYC kids who attend public schools attend the school associated with their district. However, many additional choices are available, from charter schools to magnet programs to gifted and talented programs. It's not easy to find out which school remains the best fit for your child. This article will go through the best options for public schools in Manhattan. What I will tell you is not easy to find on the MLS or Streeteasy. We will open the doors of the best public middle schools in Manhattan and NYC!
The city's Department of Education website describes it all in great detail. Another great resource, Insideschools.org, offers pros and cons and summaries about each school. This website represents a real encyclopedia to select the best public schools in Manhattan and helps narrow it down to the best public middle schools in Manhattan.
From what other parents say and experts recommend, it's crucial to plan
Regardless if you apply to your zone school or other alternatives, you always have to use them. This process starts in the spring before the school year enrollment. Each school has rules and regulations, and you must study them carefully to follow the protocol.
The city guarantees a spot for all four-year-olds in the city. The main issue remains that not all public schools offer pre-kindergarten programs, and the Department of Education should address that issue soon. There's a single pre-kindergarten application, and parents get to list up to twelve options. Applications for September enrollment are due in April.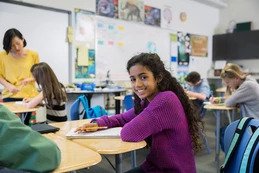 Experts have rated pre-k programs according to the Early Childhood Environmental Rating Scale, or ECERS. This remains a nationally recognized tool for evaluating pre-k programs. The city recently found that most programs met a key benchmark associated with positive student outcomes.
Authorities cap preschool classes at 25 students. As a result, most schools tend to grade pretty high on their pre-k programs.
A great tool to search for the best public schools in Manhattan in your zone remains the DOE website or by calling 311
Use this with your current address, or put it in the address of the apartment you are interested in. Regarding geographic terms, remember, Districts get comprised of school "zones," often called "catchments." There are 32 school districts in the five boroughs, plus hundreds of zones.

The Department of Education grades the best public schools in Manhattan from A to F
These progress reports consider the year's scores on English Language Arts and Math tests, improvements on these tests from the previous year, and the school's learning environment. Grades are only a factor to consider, and schools get graded compared to others.
Also, The Department of Education does not rank new schools because of the lack of available data.
Best public schools in Manhattan
There are the traditional schools, the ones everyone has heard of, such as PS 6 on the Upper East Side, PS 87 on the Upper West Side, and PS 234 in Tribeca. However, there are up-and-coming zones that improve their schools, such as Chelsea and Washington Heights. Williamsburg has excellent elementary schools that grade highly in several polls and forums.
A parental frenzy remains that your child will not be accepted in your zoned school. Still, DEO officials say that even if they acknowledge overcrowding, children can't get accommodated in their zoned school; they will generally reassign them to another neighborhood school in June.
Another misconception is that your child must change schools if you decide to move.
You can find the apartment of your dreams using NestApple without traumatizing your child! If you eventually decide to move out of your zone, your child won't need to switch schools. Once your child starts at a school, they can remain in it.
The child can stay put because the city's policy states once you get in, you're in. However, your child's younger siblings will not get priority in the same school since they no longer live in the appropriate zoning.
This is something to keep in mind. Here is a good strategy we recommend. You can rent in a good school district and move within a year or two if you can no longer afford it.
Problems with zoning could arise when the administration decides to rezone to relieve overcrowding in certain areas.
This happened in Park Slope, which was a nightmare for parents. In November 2013, the administration redrew the attendance boundaries for Public Schools 321 and 107 (in Park Slope) to relieve overcrowding.
This was terrible luck for families who had bought their homes precisely because of those schools and suddenly found themselves zoned for another.
Unfortunately, you cannot do much when something like this happens. Something similar occurred recently on the Upper West Side, upsetting many parents about the new school limits. No one said living in New York was easy, and schooling is another factor to consider when considering settling in the city.
There are many resources available to ease the pain. Based on the rigorous analysis, you will make the best choice. Knowing your options and understanding how the system will work will leave you more time to search for your next apartment, and NestApple will guide you!
---