Public Vs. Private Schools In Westchester
Go Back To Previous Page
---
When you became a parent, you made a promise to your child. You promised that you would do anything to help them grow. Therefore you would do
anything to give them all the opportunities in the world. That's why you chose to live in Westchester. You knew that the county's schools are some of the best in New York, not to mention the safest. But, which is suitable for your child, public or private schooling? Let's discuss Schools in Westchester, including the best school districts. We will also list the pros and cons of private schools in Westchester, NY. We will give you a list of the best high schools in Westchester, NY, both public and private.
What Are The Benefits Of Going To Public School In Westchester?
Public schools in Westchester County are some of the best in New York State. The schools in this region regularly get lauded for their excellent test scores, college prep abilities, and safety of the schools there. Moreover, the public schools in the area are free for local families to use and regularly have community helpers that enrich student experiences. Therefore, it's a great way to earn your buck.
The public schools in this area remain remarkably well-funded, often outperforming private schools in other parts of the country.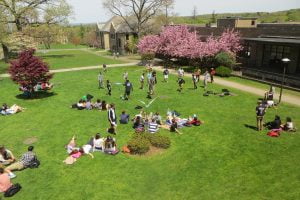 Besides, these schools are known for having large student bodies. So, if you worry about your child not fitting in, don't be. They will find their clique somewhere.
What Are The Best Public Schools In Westchester?
Almost all public schools in Westchester scored far above average on every front. However, Niche.com reports that some schools are at the top of the pack. These include:
Scarsdale Senior High School
Horace Greeley High School
Pelham Memorial High School
Bronxville High School
Rye High School
Call
us
to discuss the best school
districts in Westchester
.
What Are The Benefits Of Going To a Private School In Westchester?
Westchester's private schools are some of the best in the nation, and they often host some of the students of elite families who have chosen to move out of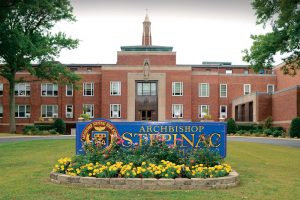 the city. As one can imagine, in this region, private schools in Westchester, NY, have a roster of alumni that would impress most people. Private schools offer parents more control over their curriculum and give kids more attention from teachers.
Unlike public schools, private schools also tend to have higher admission standards. So, this tends to translate into better behavior, safer schools, and a higher chance of getting to know the "who's who" of the future.
What Are The Best Private Schools In Westchester?
The private schools in Westchester County are famous for having serious prestige. To a point, attending them is considered to be a status symbol. The following private schools have gotten robust recognition for their achievements:
The Andalusian School
EF Academy New York
The German International School Of New York
The Hackley School
Kennedy Catholic
How Much Does It Cost To Go To Private School In Westchester County?
Like most other areas, private school tuition is similar to what most parents would pay for a public state college tuition. The average private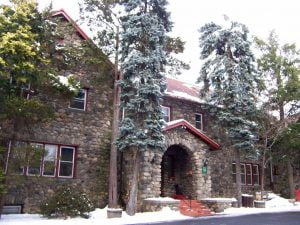 school tuition for grades K through 12 is around $16,000. With that said, Westchester County private schools tend to be pricier than most, and the Hackley School (mentioned above) is also considered one of the most expensive private schools in New York State.
Affording a single year of Hackley Schooling will set you back $46,000 per year. For your child to go for a four-year stint, you will have to spend more than $180,000.
Should You Move To Westchester For The School Systems?
One of the most commonly-cited reasons for people who want to move to Westchester deals with having kids. Parents love that they will give their kids the best possible education in the area. Whether you choose to send your kids to public school or private school doesn't matter, either.
Since Westchester's school districts are incredibly well-funded and cared for, you can rest assured that your child will get ample resources for their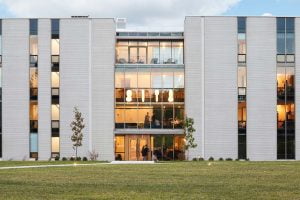 success. The schools target college achievement, high graduation rates, and safety; that alone is enough to consider Westchester for your next move.
If you are ready to give your children the gift of a better future, it's time to talk to a real estate agent about properties in and around Westchester. It's an investment you will not regret.
---