Explaining Broker Commission Rebates in Westchester County
Go Back To Previous Page
---
Throughout the United States, new practices are coming to the world of real estate. Now, there are guarantor companies, special "free rent" months in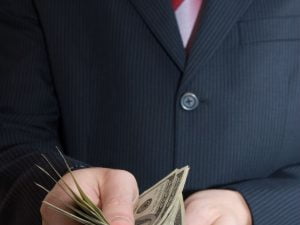 luxury communities, and now, broker commission rebates are starting to take center stage. This is particularly true in places like Westchester County, where real estate sales are hotter than ever. Westchester County real estate is not that unique. It works the same way as anywhere else in the country. If you are new to broker rebates, you probably have many questions about what they do, what they can offer people, and if they're legit. So, let's take this time to clear up all the misconceptions, shall we? We will discuss the real estate commission in Westchester County.
What Are Broker Commission Rebates in Westchester County?
Broker commission rebates are a unique concept that involves rewarding buyers for being patrons of a specific brokerage. Brokerages collect a commission as payment for the work they do in assisting the real estate transaction. This is anywhere from 1 to 3 percent of the total price but 2.5% in general. A broker commission rebate is a rebate given to a home buyer where the broker "splits" their commission with the buyer at the end of the transaction. So, the buyer gets some of their money back. It's a way of saying thank you for using their service.
Are real estate Broker Commission Rebates Legal In Westchester County?
Absolutely. In fact, we decided to make an entire article about the topic that you can refer to. But the short story is that, yes, they are legal in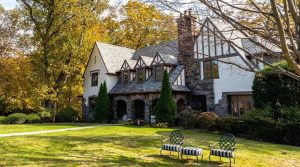 Westchester. Westchester county real estate is not that unique, actually. In fact, they are legal throughout New York state as well as New York City. This has made the entire real estate industry shake itself up. Rebates are now increasingly popular among top brokerages, and truthfully, it's a good thing for consumers.
Why Would Real Estate Brokers Offer Rebates?
This tends to change from brokerage to brokerage since each brokerage has certain ideals that it tends to stick to. The most common reasons why this happens to be the case is because of the following reasons:
Getting thousands of dollars back on your broker's commission? For free? It seems too good to be true. Though it often seems like there would have to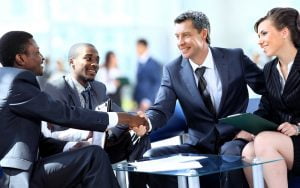 be a catch here, the truth is there's no catch. This is a legitimate practice that is done by a wide range of different groups of people. The only real "catch" is that you have to have the entire transaction go through before getting the rebate check.
Moreover, sellers do not have the opportunity to have a rebate. It's a buyer-only feature since they are the ones buying the home. Sellers can't get rebates since they are the ones earning money from the purchase.
Do All Brokerages Offer Buyer Commission Rebates?
Nope, and it actually can be pretty hard to find a brokerage that does. This is especially true in Westchester, where there isn't as much competition among real estate agents as you would find in New York City. To make matters a bit worse, many brokerages that offer them will not advertise it openly. NestApple regularly mentions its rebates, primarily because we are proud of doing it. We feel like it's the morally correct thing to do, especially since the cost of moving has gotten to an all-time high. If you want to get a rebate without sacrificing quality service, give us a call now.
---