Tips On Recession Home Buying in 2023
Go Back To Previous Page
---
Buying a home during a recession can be tricky. Suppose you've decided to buy your first home or investment property. Congratulations. You're about to write a new chapter for your financial future. But, as the U.S. continues to hold fast in a pandemic-induced recession, you should keep a few things in mind as you begin the process. Recession Home Buying can be tricky.
The first step to a new home is putting in the work and finding out how much you can afford.
Mortgage experts
can guide your home-buying journey with solid advice and priceless information. Regarding financing, it's essential to do your homework and shop around. Look at mortgage bankers, brokers, credit unions, and online lenders to get a good idea of the types of loans and interest rates available.
A recession doesn't necessarily mean collapse, which might even open up more opportunities for well-prepared buyers with the correct financial resources. Go over your finances and review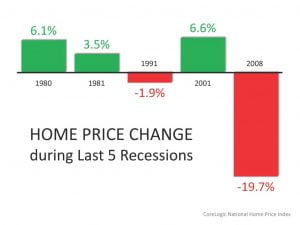 your expenses. Determine how much you can put in for a down payment.
Recessions and the housing market
Economic recessions — and the response to them by the Federal Reserve — can affect the housing market in many ways.
Key takeaways
Mortgage rates typically drop during a traditional recession. You can get a higher principal balance and start building equity in your home.
Home prices can also drop, with fewer qualified buyers and less competition for homes.
However, there are still plenty of risks during any economic downturn, and today's climate is not strictly traditional. Recession buyers will need a high credit score, strong finances, and stable income.
While a 20% down payment is ideal, in 2023, the average down payment was 13%. Other expenses are closing costs and extra fees, such as potential repairs.
Good financial resources mean having liquidity and a good credit score, and you should also have a steady household income and decent job security. Even though there are no guarantees, the minimum comfort of stability is necessary before taking the following steps. Some homeowners may want to sell their homes quickly, which gives you additional bargaining power as a buyer. The crisis created opportunities.
During a traditional recession, the Fed will usually lower interest rates. This creates an incentive for people to spend money and stimulate the economy. It also typically leads to more affordable mortgage rates and more homebuyer opportunities.
You are not limited to inventory during Recession Home Buying.
While many first-time potential buyers and investors assume the only way to buy an existing property, this is untrue. While you may spend a bit more when you build a house, you'll build equity during construction, and new properties may be more appealing to high-end tenants. The cost of building can be high, but it comes with additional long-term benefits.
During a hut market, pocket listings start to appear and trade.
Interest rates are low in Recession Home Buying.
The housing market remains strong throughout the vast majority of the country, and part of this is because interest rates are at all-time lows. Talk to your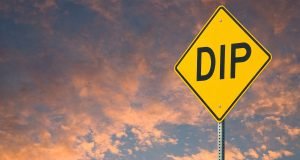 mortgage lender about what you can afford, then compare the different types of loans. Conventional mortgages, for example, may come in fixed or adjustable rates.
And no matter what loan you opt for, if you have at least 20% of the purchase price as a down payment, you'll enjoy lower interest rates and won't have to pay for pricey private mortgage insurance.
Most experts will caution against tying your home-buying decision to interest rates. If the right opportunity presents itself to buy the dream home you can afford at a higher rate, take it.
Competition is fierce in Recession Home Buying.
If you buy an existing property, be prepared to fight for good market listings. It might take multiple offers to land the home of your dreams. Many people have taken their homes off the market due to job loss or other factors. For example, you can buy land to build a new home via a construction loan.
And less inventory means higher prices. When shopping in a down market, the last thing you want to do is let your emotions get the best of you. A bidding war is always an unnecessary waste of time and, in the end, money.
Profitability isn't always easy to see.
When buying your first home, you may be blinded by the excitement. The same is true when you begin your life as a real estate investor. Before
you let your emotions sway your decision, ensure that your future home or investment will build equity or turn a profit.
Look at the neighborhood, and avoid areas with a high vacancy to focus on rental income from rental property.
Don't forget to get homeowner insurance.
Your realtor is your best friend.
Although you can do much of the research online, there is no replacement for an experienced real estate professional. Your agent can help you get your foot in the door of properties that have yet to come on the market, and they can walk you through reasons to or not to consider those properties at the top of your list seriously.
Your realtor will walk you through the home inspection and the types of mortgages or home equity lines of credit. You can discuss home improvement or how much a home is worth.
Buying a home is a big step, whether as your first major purchase or investment property. However, doing it during a recession may be frightening, but it's not impossible. The tips above can help you get through the process no matter what the economy decides to do. Buying a home during a recession can sometimes be a good idea — but only for lucky people to remain financially stable.
Are you purchasing a home in New York or Connecticut? Use NestApple as your real estate broker and save!
Final thoughts
A recession can be an excellent time to buy, provided your financial situation is solid. Foreclosures and short sales may be enticing due to low offer prices, but they carry some risks and potentially higher costs. Always shop around for the best mortgage rates and products. Typically a recession brings lower lending costs overall, but you should still look for the best option.
---