10 Reasons To Move To Greenwich, CT in 2023
Go Back To Previous Page
---
When it comes to picking a new place to move to, there are a lot of factors that come into play. One's lifestyle, the local social scene, school systems,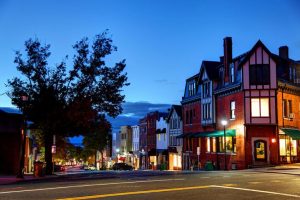 and more can all contribute to their final decision. New Yorkers are increasingly choosing to move out of state. More specifically, they are starting to move to Greenwich, CT. The Town of Greenwich is ranked as one of the best places to move in Connecticut, and Connecticut is consistently considered one of the country's best states to live in.
Whether you are considering moving out of NYC in favor of the suburbs or relocating from somewhere else, we highly recommend Greenwich as a prominent place to consider as one of the great places to live in Fairfield County and the Northeast. We will help for local moving or long distance moving.
1. All Four Seasons.
Like most other cities in the tri-state, you get to enjoy a sample of all four seasons in all their glory. Fall, in particular, is beautiful in Connecticut simply because you get to see all the beautiful trees change color.
People come from around the world to visit Greenwich during its peak foliage. However, one can enjoy every season when choosing to move to Greenwich.
2. Taxes are Lower Than in New York City.
If you are worried about paying an arm and a leg in taxes, you might want to move out of NYC. The truth is that Connecticut has higher state taxes, but the city taxes are next to nothing.
Regarding Greenwich specifically, the property taxes are low, and compared to New York's property tax, Greenwich is the clear winner. While not Greenwich-specific, this topic has become more critical for everyone post-tax reform legislation passed in late 2017.
Believe it or not, before 1991, Connecticut didn't have a state income tax, and many such people chose to live in areas like Greenwich to avoid higher taxes in neighboring states. In the summer of 1991, Connecticut became the 41st state to levy an income tax on its residents. Therefore, that income tax now maxes out at 6.99%.
Compared to New York and New Jersey, Connecticut's maximum state income tax rate is the lowest in the Tri-State area. New Jersey's highest marginal state income tax is 8.97%, and New York's is 8.82% (not including New York City's additional income tax that maxes out at 3.876%).
As for real estate taxes, Connecticut's taxes are relatively lower when compared to other areas of the Tri-State.
For example, Westchester County in New York and some of the more affluent New Jersey suburban counties are notoriously high.
For all states, this becomes a more critical deal post-recent tax reform as the deductibility of property taxes is more restricted under state and local tax (SALT) limitations.
3. The School Systems are Great if you Move To Greenwich
School systems matter. In Greenwich, you can rest assured that you will see your kids thrive. The city's schools are some of the best (and safest) in the nation regarding areas of this size. You can choose from public schools, private schools, as well as religious schools.
When your kids go to college, you get an extra perk. This highly educated state is known for having some of the best colleges in America! Greenwich is home to some of the best public schools in the state and some of the country's most prestigious private schools.
Greenwich Public Schools was recently ranked as the 14th best school district in the state, including elementary and secondary schools. The High School was ranked 7th among public high schools in Connecticut. As for private schools, some of the more popular and distinguished are the Greenwich Country Day School, the Brunswick School, the Greenwich Academy, and Sacred Heart.
4. Move To Greenwich? You Can Still Commute to New York City in a Pinch.
The public transit system in Greenwich makes it a breeze to return to New York any time you need to. Some express trains that run through the city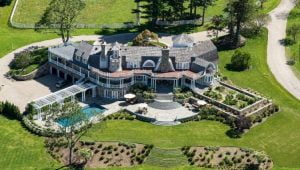 make it possible to get to Grand Central Station in 40 minutes quickly and efficiently. If you choose a less expensive route, you can still get to New York within an hour and a half.
Many New Yorkers leave the city and move to Greenwich while they keep their job. Why? Because it's just a more excellent area to be in.
5. You Won't Have to Worry about Fine Dining Here!
Greenwich is home to some of the best restaurants outside of New York City and offers many excellent fine-dining options. Town favorites include Thomas Henkelmann's Homestead Inn Restaurant, Rebecca's, Polpo, L'escale, Gabrielle's Italian Steakhouse, Valbella, Le Penguin, Mediterraneo, Le Fat Poodle, and Terra. Even the most discerning palates will be impressed by these offerings.
If you want more casual choices, there are plenty of relaxed and family-friendly restaurants across Greenwich's 67.2 square miles.
6. Entertainment is also a Major Attraction, too.
Between having an entire portion of the city acting as a park, the many boating clubs, and the excellent nightlife amenities, it's easy to see why people love living in Greenwich. This is the city where you can jog through a scenic trail in the morning and then hit up a wine bar at night.
If you have kids, you have plenty of ways to keep them entertained.
7. Greenwich Avenue Shopping
Many New Yorkers fear that they are also going behind their beloved shops when they leave the city. However, that is not the case when one moves to Greenwich.
If you thought moving to the suburbs would sacrifice your shopping choices, you'd be mistaken if you relocated to Greenwich. The main shopping center, referred to by locals as "the Avenue" or Greenwich Avenue, has pretty much everything you would expect from a central metropolitan area.
Greenwich's favorite spots are Lululemon, J Crew, Restoration Hardware, Saks Fifth Avenue, Hermes, Zara, Vineyard Vines, Intermix, Tiffany & Co., Theory, Orvis, Tumi, and Baccarat (to name a few). Meanwhile, should one need more, you are close to the Westchester and Stamford shopping malls.
8. Crime Rates are Very Low
Whether you are a parent, an individual, or a couple who wants to find a new place to call home, one thing will always ring true. No one wants to live in an area where they do not feel safe, and safety should be a priority when searching for a new place to live.
Greenwich, CT, is one of the safest cities in the United States. Many people note that it's the kind of city that lets you feel the safety of small-town living without forcing you to let go of big-city amenities. That's a fantastic thing to say.
9. You Get More Bang for your Buck.
Some studio apartments in New York City cost as much as $7,000 or more. When you look at how much more space you get by moving to Greenwich, it's easy to see why people tired of cramps choose to move to this town. Are you ready for a change of pace? Give our brokerage a call.
Want to learn more about moving to Greenwich?
Don't hesitate to contact our team to learn more about how you can save up to 2% of your purchase price when buying a home in Greenwich with a local NestApple real estate expert. We will help in the stress-free moving process and recommend storage facilities, packing services, and moving services with good customer service. We will be available on the move day and help with moving and storage.
---