Buying Your First Vacation Rental Investment – 2023
Go Back To Previous Page
---
Are you interested in expanding your financial portfolio and building your nest egg by getting into real estate? Invest in real estate. Purchasing a vacation rental investment property is an intelligent strategy. Therefore, if you choose a booming market, you could generate substantial profits for years. Plus, some people find it easier to manage a vacation rental than finding long-term tenants for a residential property. Are vacation rentals for short-term rentals a good investment?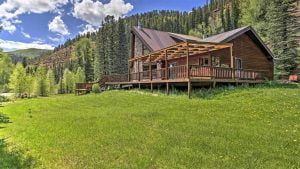 If you've never purchased an investment property, you might get confused about where to begin. Though working with the experienced professionals at NestApple can undoubtedly help you get started! But if you follow these essential guidelines, you'll be well on your way to owning your first vacation rental.
Location, location, location
When you invest in a vacation rental property, you want to ensure that you buy in an area where you can reasonably expect a growing number of tourists in the coming years. As a real estate investor, you could buy an empty plot and build a custom home.
Or you could buy a prebuilt home. Either way, you'll have plenty of options, and in the right location, you are guaranteed a good return on your investment.
Conduct an In-Depth Market Analysis
When you've narrowed your search to one or two locations, closely examining the market and demand is essential. Keep in mind that vacation rental demand is different from residential demand. Consider whether you would want to vacation in the area yourself. Think about practical things like nearby attractions and their popularity throughout the year. Is there enough consistent demand for a vacation rental investment to be sustainable? Does the area have appeal in both the winter and summer? Look at vacation trends and property types impacting the room and carefully consider these factors. When considering purchasing a vacation rental property, it's essential to analyze vacation trends and the types of properties available, and the local market. Once you've determined the type of property you'd like to invest in, it's crucial to compare it to similar properties in the area, also known as "comparables." You can quickly gather this information from free listing sites like Airbnb and VRBO. By researching the area and analyzing the market, you can determine a reasonable rental price range and estimate the income you can expect from the property. To help you get started, we've compiled a list of the top 10 places to buy vacation rental property.
Determine Your Budget
Before you work with a real estate agent to find the right investment property, you need to evaluate your financial standing and do the math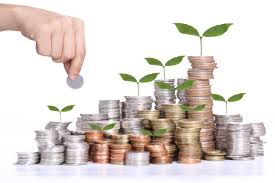 to determine how much you can afford to spend upfront. According to Million Acres, your lender will likely require you to put at least 20% down.
Get prepared for the possibility of going even higher. Sometimes, you might want to consider buying a foreclosed home and spending the money you save on your down payment on renovations.
Take Security Measures
After closing on your property, you'll want to implement security measures. After all, you won't always remain in town to keep an eye on it! Therefore, you want to choose practical tools that won't put you over budget. For example, you can install an alarm system with a monitoring service.
But to save money, balance high-tech solutions with low-tech security strategies. For instance, planting prickly bushes and trimmed shrubbery near your windows can discourage would-be burglars, as can bright lighting.
Polish Up Your Property to maximize the value of your Vacation Rental Investment.
Ready to welcome your first guests? Not so fast! First, you must ensure your vacation rental will be comfortable, aesthetically pleasing, and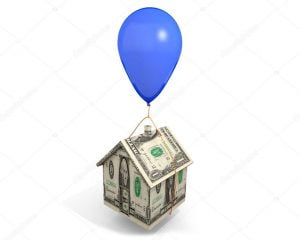 spotlessly clean. Your guests will expect to enjoy all of the comforts of home, but colorful decor reflecting the region will make it feel much more special.
Dwell recommends developing a theme inspired by your location and saving money by purchasing some second-hand pieces. Look to local artists for art and wall decor!
Consider installing a hot tub and home sauna to add some high-end improvements.
The average cost of installing a hot tub ranges from $5,000 to $8,000, while establishing a home sauna typically ranges from $3,000 to $6,000.
You may also want to look closer at the glass in your windows. Cracks or damage can cause drafts, making the property difficult to heat or extraordinary. So, make plans to hire a professional to handle such replacements; expect to spend between $170 and $375 to replace window glass, though this number depends on the window's size and the materials needed to accomplish the job.
List Your Vacation Rental Investment
Finally, you're ready for the bookings to start rolling in. Nowadays, you can use many different platforms to list your property. No matter which platform you choose to rent your home through, utilizing some basic marketing strategies to attract renters would be best.
Take professional photos and ensure your rental's web page is informative. Review the fees on vacation rental listing sites. Some specialize in long-term rentals. The latest trend is listing online travel agency sites such as the booking site.
Also, set a reasonable nightly price based on the market. You can advertise and manage bookings independently or work with a property manager. The proper management company can handle routine maintenance, cleanings, and on-site support for your guests. They can also screen potential tenants who will provide an extra layer of security when renting your home.
When researching vacation rental investment properties, you may feel uncertain about how much to spend, where to invest, and how to advertise and market your property. Taking the time to research every step of the process is vital. Once your first renters are booked for their dream vacation, you'll be glad you made careful investing decisions!
Is Owning A Vacation Rental Investment Worth It?
By following the proper steps for purchasing a vacation rental property, investors can enjoy this investment's many advantages. The most significant benefit of owning a vacation rental is the increase in cash flow. Utilizing vacation rental platforms, such as Airbnb or VRBO, is an excellent method for generating income through short-term leases. You can expect even greater profits if your property is in high demand. Did you know that if you rent out your vacation home for at least two weeks per year, you can take advantage of
tax benefits
and tax deductions? Your vacation home is considered a real estate business, meaning the rental's income will be taxed, but you can also deduct many expenses from your property taxes. These expenses include utility costs, property management fees, occupancy taxes, mortgage interest, and more. Leasing out your rental property can generate income for you, and you also have the added benefit of using the property as your vacation spot. Your vacation rental can be available for personal use if you want a break. You can also keep the property as a retirement home for future use.
Ready to get started? Stop by NestApple today to begin your search for the perfect vacation rental.
---