They Fled To The Suburbs During The Pandemic.
Go Back To Previous Page
---
When did the covid 19 pandemic start in the United States? These pandemics in the US changed many aspects of our lives that we often took for granted. There was the entire social distancing ordeal. The sudden loss of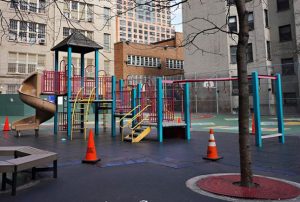 toilet paper. The shift to working from home for a large portion of the population. And in real estate, the pandemic caused people to create a significant exodus from the largest cities in America. Some got stuck in the suburbs. In New York, people witnessed an unprecedented shift out of the town. Virtually anyone who could afford to leave the city did. You're not alone if you've wondered what most people experienced during the COVID-19 exodus. Here's what has changed since coronavirus took to the city. Some people reading this article may still reside in the suburbs and wonder: when will the pandemic end?
The Demand For Suburban Living Stayed Somewhat Stable after The Pandemic
It was no secret that demand skyrocketed for homes and apartments around the suburbs of New York City. Though many people were hard up for cash, the truth is that home prices and valuation skyrocketed—especially in noted "commuter towns" with low population densities. As it turns out, the demand stayed pretty stable after the initial peak demand that occurred once fear set in.
Though the search for a home isn't as frantic as it was during the pandemic's start, the truth is that the housing market hasn't crashed as initially predicted. 
Many Continued To Work From Home After The Pandemic's Peak
As it turns out, many companies learned that they benefit from the work-from-home model, which saved them money and boosted employee morale.
As a result of the incredible results of working from home, many companies decided to stick to the home office model for several of their departments.
This turned out to be mutually beneficial. Most people enjoyed working from home, primarily since wages remained the same. This also reduced the need to worry about commutes to the city. As a result, many people saved big on the cost of living. 
The relocation trend is reflected in real estate data from major US cities. According to a Zillow report from August, housing inventory in San Francisco has risen 96% year-over-year, which means there are about twice as many homes listed for sale this year than there were last year.
Due to the newfound interest in telecommuting, more families have started requesting homes with extra rooms to create a home office.
Home Projects Became The New Way To Relax
Being stuck in the suburbs is not too bad for those who can afford it.
This is something that I learned as a home improvement writer. People are learning how to redo their homes in spades. Sometimes, they'll even browse idea posts for new projects to try. It became a phenomenon that the New York Times called "Pandemic Projects."
Of course, the projects weren't just stuck to indoor goods. Since the pandemic left us home-bound, many of us took up another significant homey aspect: gardening. This hobby is easier to do in the suburbs than in the city. With that said, both city locals and new suburbanites took up this hobby. 
Many Struggled To Get Used To Suburban Life
Living in New York City is a lifestyle that many people don't deal with well. Believe it or not, people who are lifelong New Yorkers may have difficulty adjusting to the slower pace of life that the suburbs have. To make matters worse, the pandemic also meant that most entertainment venues weren't open.
According to new research from investment management firm Cowen and Company, there's been a noticeable migration among people ages 25 to 34 from urban areas to suburban ones. Among the 2,700 people Cowen surveyed, 48% of millennials reported living in the suburbs compared with 44% in 2019. Those who said living in cities fell to 35%, down from 38% last year.
As a result, these people felt stuck in the suburbs. Though most families felt relief at the public schools' safety and the lovely communities they encountered, it's still a significant life transition. Not all were happy with it, and some even reported sleep disturbances due to the move. 
Some Chose To Return To The City
Admittedly, suburban life isn't for everyone, and it can be pretty rough on people who need to have an urban environment to thrive. Some people bought homes to escape high-density areas while the pandemic ripped through the country.
Once numbers fell, they returned to the city to resume their lives. This may have acted as one of the more common ways the upper crust handled everything. If this was their plan, it shouldn't be too much of a shock.
However, Many Were Pretty Happy With Their Transition
While the COVID-19  pandemic disaster may still be unfurling, the truth is that it brought many issues that our society has to the forefront. It also had the added side effect of forcing people to look at what matters and rethink their lives. 
Many people found out that the slower pace of the suburbs was precisely what the doctor ordered. As a result, they decided to stay there—even after the pandemic ended. However, whether or not they will ever return to New York remains to be seen. 
The Extremely Wealthy Kept Both Their Apartments And Homes during The Pandemic
Wealthier families immediately fled to their summer homes after word about the pandemic. Those starting to see a boom in their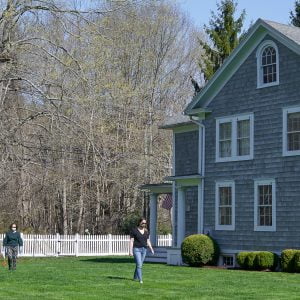 incomes around COVID-19 either backed out of the sale or decided to keep their suburban home as a rental or summer home.
Therefore they are not precisely "stuck" in the suburbs. So, sometimes, it seems like having a pied-a-terre pays off. Otherwise, people wouldn't be keeping their homes. With that said, no one would blame you for wanting to choose to use a property you own as an Airbnb. 
The Bottom Line of The Pandemic
After a year that plunged the world into complete chaos, it's tempting to assume that we can paint the people who left New York with a broad brush. The truth is that it's a mixed bag. So it's hard to get the complete picture if we're going, to be honest.
However, some trends stayed stable. People found a new life in the suburbs and started to find a reason to stick around. Of course, the pull of the city was vital for some. As it turns out, how people came to enjoy their homes varied greatly—as did whether they found it to be a good choice.
It's a K-shaped recovery. Wealthy people are doing well, and more affluent people are more able to work remotely. Buyers seek more affordable homes and yard space for their families, home offices for parents, designated areas for remote learning for their children, and some gyms closed or customers wary of re-entering their workout spaces.
At least until the subsequent pandemics in the US, but when will the pandemic end?
---