Hudson Yards: do we know what is being built there?
Go Back To Previous Page
---
We witnessed the massive construction around Hudson Yards in Manhattan for those on the west side. If you don't venture above 23rd Street or have meditated in India for two years, Hudson Yards in NYC will become the most massive real estate development in the United States. Also, it is the most expensive Project ever built. Hudson Yards in New York cover 28 acres and have 18 million square feet of offices, retail, and residential space. It extends between 10th and 11th Ave between 30 and 34th Streets. The Hudson Yards site was initially intended for other developments, most notably in the early 2000s as the site of the West Side Stadium, during the New York City bid for the 2012 Summer Olympics. The area is very safe and not dangerous at all.
Public officials and private investors began developing the new Hudson Yards plan after the failure of the West Side Stadium. Construction started in 2012 with the groundbreaking for 10 Hudson Yards, and the first phase opened on March 15, 2019.
The special zoning for Hudson 
The special zoning for Hudson Yards in NYC (an area roughly bound by 30th Street in the south, 41st Street in the north, 11th Avenue in the west, and Eighth Avenue in the east) further incentivized the building of other large-scale projects.
Hudson Yards is adjacent but unrelated to Manhattan West, 3 Hudson Boulevard, and The Spiral.
Agreements between various entities, including the local government, the Metropolitan Transportation Authority (MTA), and the state of New York, made the development possible.
One of the main predictors of success on the Project is the high level of companies they secured. Therefore, Hudson Yards in New York was able to attract a wide variety of different industries.
From finance, tech, media, and legal, all vanguards of their industries were open to making those long-term bets.
The Boston Consulting Group (BCG), Coach, L'Oréal, SAP, Equinox Hotel, and VaynerMedia. What do all these companies have in common? Their leadership thinks long-term.
As a result, the Project will cause a massive shift from midtown east/downtown to the city's west side.
The Project: Hudson Yards in Manhattan
The Project consists of two parts.
Eastern Hudson Yards has a completion date of Q1 of 2019.

Besides, Western Hudson Yards remain for 2025.
Predicting how their sales will price is hard, but developers are optimistic.
According to a piece published by the New York Times, "A weak luxury market may be making some developers nervous. But the developers of 35 Hudson Yards, a 72-story condo-hotel-office hybrid where sales of 143 luxury apartments will start mid-March, are confidently predicting a quick one-year sellout."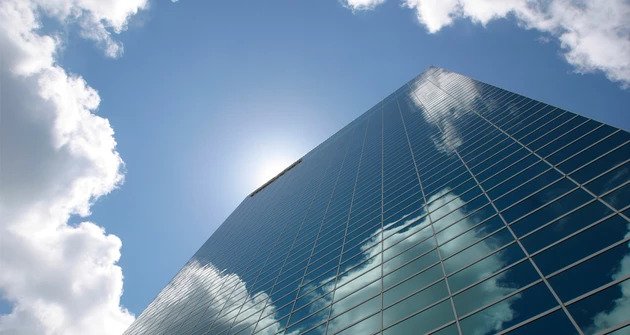 Units at 35 Hudson Yards in NYC anticipate $1.53 billion in sales. According to plans, it costs $5 million for two bedrooms, two and a half baths, and 1,492 square feet. The average apartment will cost $11 million, or $4,100 per square foot.
Meanwhile, citywide, new condos are averaging $3,100 a square foot.
To say they are hopeful is an understatement. Like the High Line effect on West Chelsea, Hudson Yards should increase prices in the vicinity blocks/neighborhood.
Low-income housing and struggling residents will most likely not benefit from this price surge. Critics say the projects are for high-income consumers only. Most restaurants built on the top floors are forcing visitors to go through high-end stores to access them.
One Hudson Yards 530 West 30th Street
One Hudson Yards, 530 West 30th Street, is an impressive luxury apartment building developed by the Related Companies. With its unique luxury rentals, the building raises the bar for New York City living to new heights.
Each residence at One Hudson Yards features impressive finishes, including 10-foot ceilings, oversized windows with solar shades, marble bathrooms, wide-plank flooring, and gourmet kitchens with custom cabinetry and marble countertops, wine coolers, and built-in Miele appliances. Each apartment has an in-home washer and dryer, and select units also feature large walk-in closets.
There's also a collection of impressive penthouses at the property, all featuring unique layouts with upgraded finishes, multiple exposures, and stunning Hudson River and NYC skyline views. The amenities at One Hudson Yards are genuinely exquisite. They feature a game room with foosball shuffleboard and billiards, a private bowling alley, a full-court basketball court, an indoor swimming pool and spa, and an impressive state-of-the-art fitness center with the latest weight training machines and equipment and have been curated by Equinox Fitness.
There's also an impressive penthouse lounge and terrace, a landscaped sundeck with barbecue grills and patio furniture, a children's playroom, and a library lounge for a more tranquil setting. One Hudson Yards enjoys an excellent location at the crossroads of Hudson Yards and West Chelsea, right next to the renowned High Line Park.
The building is within walking distance of the city's best shopping, dining (Mercado little Spain), art centers, entertainment, art galleries, and green spaces.
Will the city benefit from all of the construction and new space?
Yes. Developing a once-abandoned area will bring profits and create a booming new neighborhood; only time will tell its actual consequences.
---