Rent vs Buy NYC: Pros & Cons
Go Back To Previous Page
---
Is renting or buying an NYC apartment right for you? This dilemma can be a tough question to answer, and some experts will be

able to argue vigorously and advocate for both sides of the equation. But at the end of the day, it depends on your unique situation. In this guide, we'll explore the advantages and disadvantages of renting or buying a home in NYC. After reading this article, you will better equipped to decide what's right for you. Rent vs. Buy NYC: that is the question!
Key Benefits of Renting 
Key Benefits of Buying
So is Renting or Buying Right for me?
Rent vs. Buy NYC Calculators
Renting is great for those who want flexibility.
Buying is a way to build equity and long-term wealth.
Key Benefits of Renting 
Quite possibly, the most significant advantage of renting a home remains increased flexibility. This flexibility is something that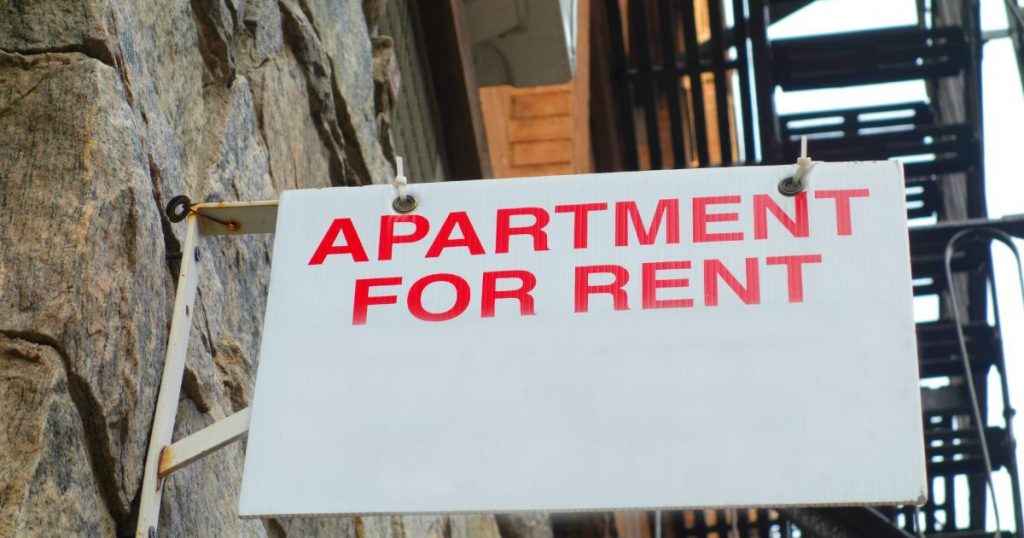 many millennials value highly, as they prefer to move around more than their parents did. Renting is also a good option if you're starting a career where you have a lot of upward mobility.  You can upgrade your digs as your salary grows.   
Another key benefit of renting is that you'll have lower up-front costs. NYC is notoriously expensive. Boker fees can be as high as 15%, so you'll always have lower out of pocket costs when you rent. If you want to mitigate your expenses, there are also plenty of no-fee apartments in NYC. Also, you can even get a rental rebate on select apartments.  The last significant benefit of renting is that you don't have to worry about maintenance costs repairs, property taxes, etc. And in some NYC co-ops, the monthly maintenance fees can be thousands of dollars. 
 Key Benefits of Buying
For many Americans, their dream is to buy their own home, and there are undoubtedly numerous benefits to buying over renting. The biggest is that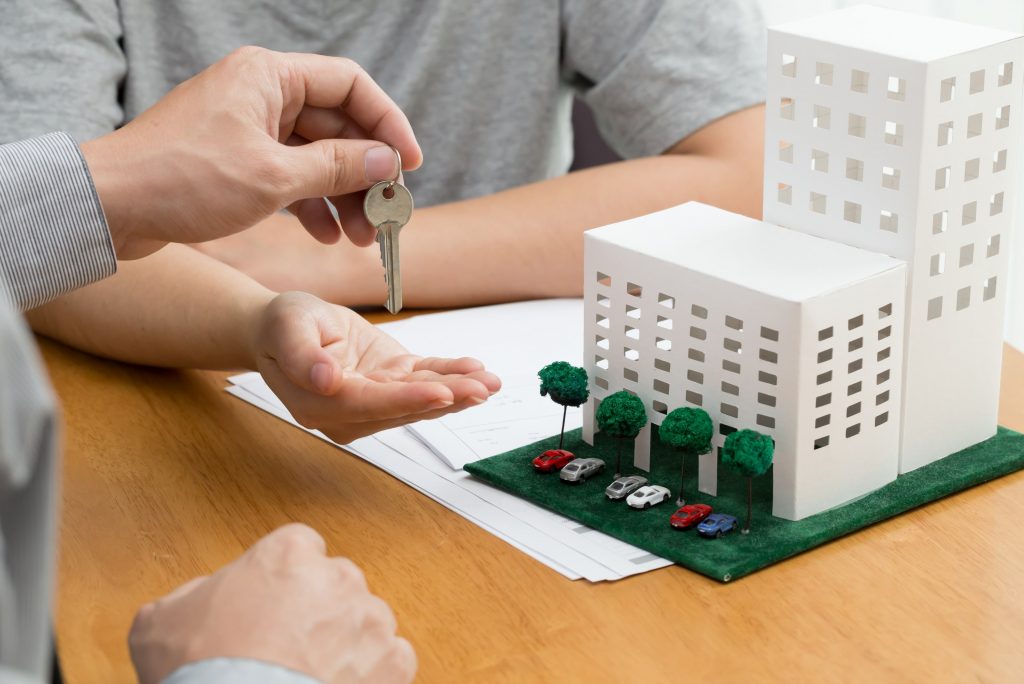 homes typically increase in value, outpacing inflation. Therefore, by purchasing a home, you're building equity with each monthly mortgage payment. 
You also enjoy somewhat greater stability when you buy as your mortgage payments won't change with a fixed-rate mortgage, while your rent can always increase. NYC real estate, in particular, tends to be a performing and safe investment as there's still strong demand from buyers. Many homeowners also enjoy the greater privacy that comes with owning a home. Owners like as well the ability to customize the house and make it their own. 
Another key benefit is that you have numerous tax benefits when you buy, whereas renters get no such tax breaks. Finally, buyers also enjoy pride of ownership. 
 So is Rent vs. Buy NYC Right for me?
As mentioned earlier, it generally depends on your situation, but two key factors are the geographic location as well as the length of time you plan on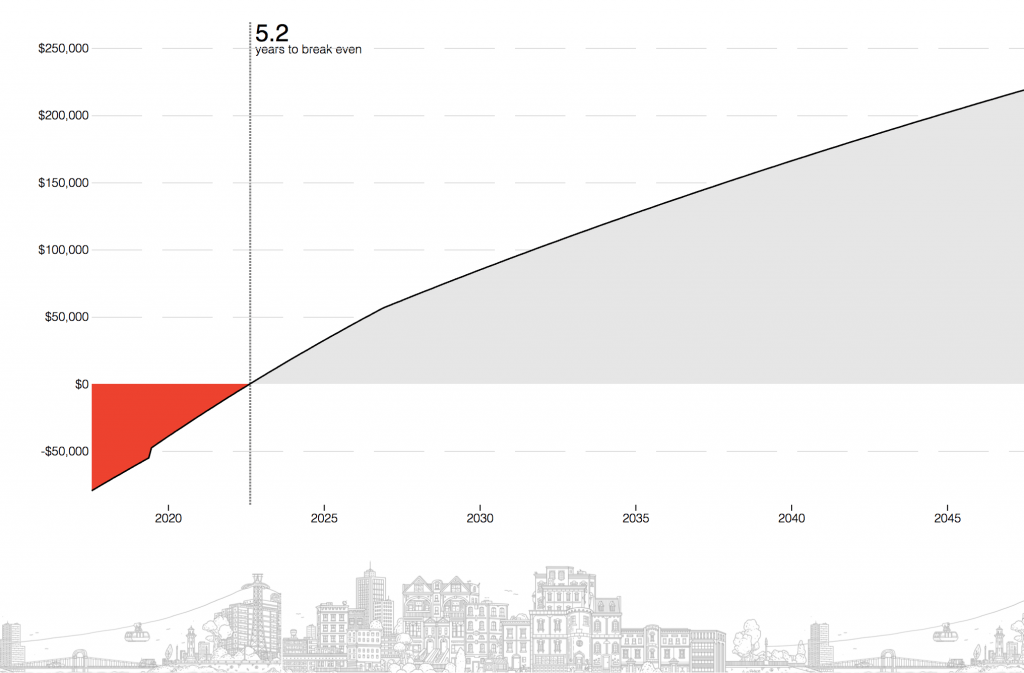 living in your next home. 
In most cities in the U.S., buying will most likely always make more sense than renting. In a market with low mortgage rates, the argument for buying is even more persuasive. The annual rent of a 2-bedroom apartment in NYC (approx. $40,000) is the down payment of a house almost anywhere outside N.Y. (and California!)
A fundamental concept when discussing buying vs. renting is the tipping point. The tipping point is the amount of time you need to stay in an apartment for it to be economically worthwhile. In other words: if you're going to buy, how long should you stay in that apartment for it to make more sense than to rent it?
Rent vs. Buy NYC Calculators
One of the best ways to decide what's right for you is to do a rent vs. buy analysis, where you calculate if renting or buying makes more financial sense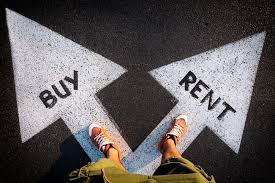 for you. There are several tools online that help you figure that out: Streeteasy offers a very user-friendly formula to guide you depending on neighborhood preference and apartment size. Smart asset takes into account your income, marital status, and current rent to give you an accurate response.
Renting is great for those who want flexibility.
If you're only planning on staying in the city for the short term, the flexibility of renting is hard to beat. Even people who could afford to buy sometimes prefer to rent. The rental market in NYC is enormous and offers so many options that you will always be able to find something you like. Renting also gives you the freedom to forget about maintenance costs, real estate taxes, and in most cases, your rent will most likely be lower than your mortgage payment.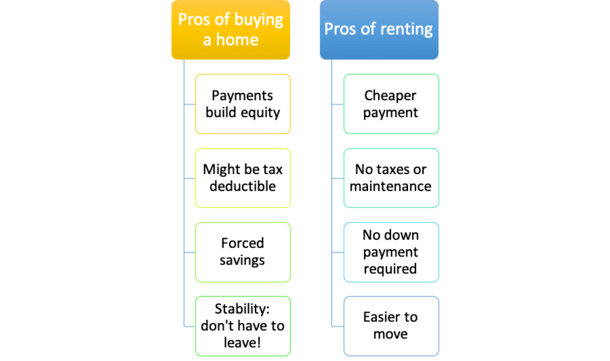 Rent vs. Buy NYC: Buying is a way to build equity and long-term wealth
Buying a home allows you to borrow money. This means you are acquiring an asset with someone else's money. This is important as the leverage can create an increased return on your investment. For example, if you put down a 20% down payment to purchase a property for $1,000,000 and sell it for a net of $1,200,000, 5 years later, your annual rate of return is around 14.87%. On the other hand, if you were to purchase that property with $1,000,000 in cash, your annual rate of return is about 3.7%.
As you can see, leverage in real estate is powerful. Assuming you can secure a reasonable mortgage rate, you will also be able to take advantage of tax benefits. In a market as liquid as New York and with a stable appreciation rate, your property will be most likely be worth more when you're ready to sell that when you purchased. 
The most considerable difficulty with buying is coming up with the cash required for the down payment + closing costs. Getting this cash is no small ordeal and remains the most significant limitation for potential buyers. When you have reached that point, any additional money will be welcomed, and the cash rebate offered by NestApple will help.
---