Buying and selling an apartment with a tenant in place
Go Back To Previous Page
---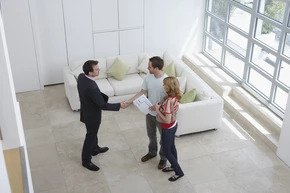 Buying or selling a property in New York City with an existing tenant in place is often more challenging than dealing with a vacant unit. It applies especially for co-op and single-family homes that are not catering to investors. However, buying and selling an apartment with a tenant in place can also be beneficial.
On the contrary, when selling a condo or a multifamily property, having an existing tenant may be beneficial. Investor buyers like to have a tenant in place right after they close. Some investors specifically look for units with tenants in place to reduce vacancy.
Regardless of the property, the ideal scenario is to have an existing tenant paying a month-to-month rent. That way, the home can appeal to both investors who would like the certainty of cash flow and owner-occupants who wish to move in right after closing. Investors like the idea of carrying over the tenant post-closing and owner-occupants want the flexibility of being able to end the lease so that they can take ownership and occupancy of the property immediately.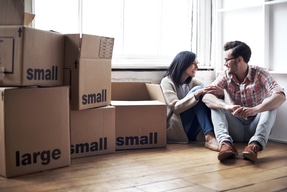 Some leases contain an early-termination clause in the event of a sale of the property. The option value here is favorable to the seller since having the tenant in place with an early termination clause would encourage owner-occupant buyers to purchase the property.
The critical disadvantage of having a tenant in place is the fact that it's significantly more challenging to schedule showing requests and hold open houses. Another drawback is the possibility that the tenant keeps the unit in bad condition!
Is it easier to sell an apartment vacant or with a tenant?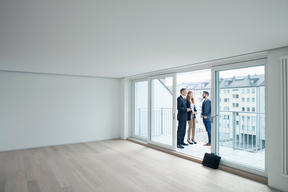 It is always easier to market a vacant apartment because access to the unit is less restrictive. There is more showing availability. Coordinating a showing or an open house with an existing tenant in place requires contacting the tenant and waiting to hear back. Tenants have no skin in the game when it comes to a sale. They can be unresponsive and sometimes require multiple reminders when scheduling a showing. It gets even more tricky if the prospective buyer has a change of schedule after the tenant already approved a showing request.
Usually, the lease lays out a 24h notice period for showings, but sometimes it does not, and a tenant could make unreasonable demands, such as requiring three or even five days' notice for any viewings. This lapse dissuades the majority of buyers from viewing the unit in the first place. For overseas investors who travel to NYC at short notice to see apartments, an unreasonable notice period would make it challenging to accommodate.
Furthermore, investors are not willing to go out of their way for a listing with a tenant who is making scheduling difficult. A foreign investor flies in visits the properties available to schedule and decides to submit an offer on the unit they liked best. There is no attachment for investors to any particular listing, and investors won't be patient enough to wait for a tenant to confirm an appointment.
If a tenant is uncooperative, they can essentially sabotage the sale process by refusing to hold general open houses. Or the tenant could demand that open houses were "by appointment only." Not holding general open houses is an obstacle to any sale, as it excludes walk-ins.
Should a seller wait until the unit is vacant to list it?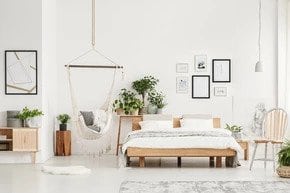 If the tenant is uncooperative or keeps the apartment in bad condition, it is recommended to wait for a tenant to leave before listing the property. The condition of the unit makes it hard to take listing photos, and buyers who do view the property may be discouraged because it is too messy. It is harder to create an emotional connection. If the tenant is uncooperative, he could refuse to provide access altogether. There are instances where the tenant stopped responding to showing requests, which makes it impossible to show the home at all. If your unit does not look good because the tenant is too messy, it could hurt the momentum of the sale, prolong the "days on the market" and force to reduce the price which may not have been necessary if the unit looked nice and staged.
Listing your home with a tenant in place is not always a bad thing, especially the tenant is cooperative and keeps the apartment organized. Most investors will prefer that a tenant is already in place, as it means limited risk of vacancy post-closing.
There is another drawback to waiting until a tenant vacates before selling. The seller has no rental income to offset carrying costs during the selling process. Closing on a unit takes about two months after you are officially "in contract." This lapse excludes the marketing period of finding a buyer and signing the contract. Even with no mortgage payments, the seller still needs to cover the common charges and insurance for six months as the sale process develops.
Is it better for a seller to sell a property with a tenant?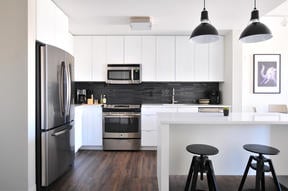 It depends. Some sellers are unable or unwilling to carry the cost of an apartment without a tenant in place paying rent during the sale process. Given how long it takes to sell an apartment in New York, it's easy to understand why some sellers are hesitant to wait for a tenant's lease to expire before listing a home for sale. A typical sale in NYC takes 3 to 4 months to find a buyer and get "in contract," and after that, it takes an average of 60 days to close. The prospect of having no income for sometimes half a year or potentially more is an incentive for the seller to list with tenant in place. Having an uncooperative and messy tenant can jeopardize the sale, possibly resulting in fewer offers, lower sale price, or no sale at all. Therefore, a seller must carefully consider the risks and benefits of marketing a property.
As a conclusion the decision ultimately comes down to how cooperative and neat the tenant is.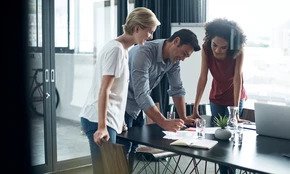 Assuming the tenant permits Sunday open houses and private showings, there won't be any real issues when showing the property to prospective buyers and buyer agents. If the apartment is organized, it will be easier to take listing photos and show the apartment in the best possible light. If the tenant is unresponsive, refuses to allow Sunday open houses, and requires too much notice for appointments, the tenant may significantly jeopardize marketing efforts.
The decision depends as well on the type of unit and how desirable it is to prospective buyers. Selling a 1 bedroom in a Midtown high-rise coop takes longer to sell compared to an attractively priced, pre-war brownstone in the West Village with exposed brick and outdoor space.
Should buyers purchase a unit with a tenant?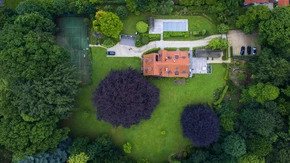 The answer depends. For an investment property, it is sometimes safer to purchase a property with a tenant in place. The buyer won't take any vacancy risk post-closing. Of course, it only makes sense to purchase a property with an existing tenant if that tenant has a "market rate" lease, and they have been paying rent on time. The buyer's real estate attorney must review the tenant's lease and reconfirm that the tenant has some security deposit on file with the seller.
It is also crucial to understand the details of New York City's rent regulations (rent-stabilization or rent-control) and to be careful if any form of rent-stabilization or rent-control applies to the property you are purchasing.
---