Top Celebrities Who Live In NYC in 2023
Go Back To Previous Page
---
If there is one thing that New York City offers in spades, it's glitz and glamour. It's no secret that New York City is home to some of the world's most famous celebrities. Many A-listers call the Big Apple home, from movie stars to musical icons. Here are some of the top celebrities who live in New York City. Among those in showbiz, we regularly acknowledge that NYC is the country's leading hotspot for fashion, world-class modeling, and most types of print media. It's also home to many movie sets and a seemingly endless number of stories. Is it any surprise that the city is also home to celebrities? Therefore, we will look at some of the biggest names that call New York City real estate "home." Some might shock, surprise, or give you extra New York City pride.
Let's list the top 15 Celebrities Who Live In NYC. We call it our NestApple celebrity real estate Blog! Who are the Celebrities Who Live In NYC?
1. Celebrities Who Live In NYC: Alec Baldwin
Alec Baldwin has remained a steadfast lover of New York for decades, a prominent A-list actor, and a member of the Baldwin clan. For instance, according to local records,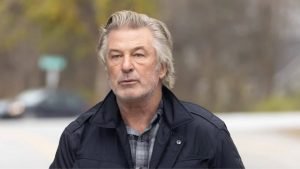 Balwin owns not one but three different apartments in the same building in Greenwich Village.
We do not know much about this writer, comedian, and producer while he's here.
Indeed, it seems like he likes to keep a low profile.
2. Celebrities Who Live In NYC: Robert DeNiro
Robert DeNiro's time in New York City makes sense, considering how often he's cast as a gangster. He's a lifelong New Yorker who has lived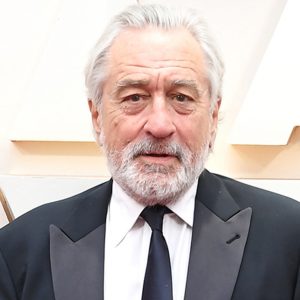 here most of his life. As a New Yorker, he's known for buying up ultra-luxury areas.
Currently, he's on record for having a co-op at Central Park West priced at over $20 million and a luxury $2 million loft.
Rumor also has it that he belongs to the city's most expensive co-ops, but they are hush-hush about it.
3. Taylor Swift
It's strange seeing a country girl like Taylor Swift on this list. Though the country crooner-turned-pop star might not seem like a good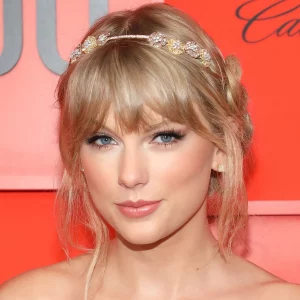 match, she's taken to the city well.
After rising to superstardom, she decided to settle down (or have a pied a Terre, we aren't sure) at 153 Franklin Street. It's a lovely townhome.
4. Denzel Washington
The man with the golden voice is a massive hit on the silver screen, and like many other actors on this list, that means that he had to have a place in the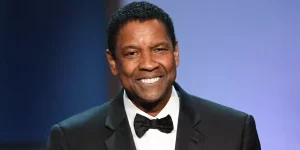 city. As a New Yorker, he's taken a significant shine to his 15 Central Park West home.
He paid a whopping $13 million for it! Oddly enough, this venue also hosted another name or two from this list- most notable, Alec Baldwin.
5. Neil Patrick Harris
Gay icon and famously talented Doogie Howser, Neil Patrick Harris, learned to love the city early on. Though he travels to California regularly, he still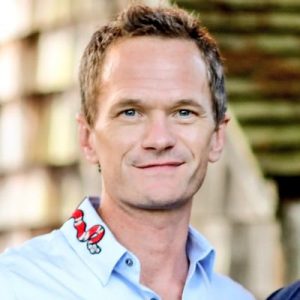 plunked down $3,500,000 for a beautiful 8,000-square-foot townhouse in Harlem.
6. John Oliver
Last Week Tonight with John Oliver is famous and popular. Oliver is one of the most popular British comedians to make it in the United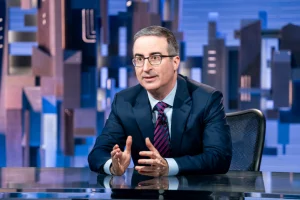 States. And it looks like it was filmed in New York City.
Oliver himself has taken a shine to the city. He bought a massive penthouse condo for $9,500,000 in 2015 and hasn't left.
7. Kristin Stewart
Known for her complete and utter lack of facial expressions and for being the female dullard from Twilight, Kristin Stewart gained a massive amount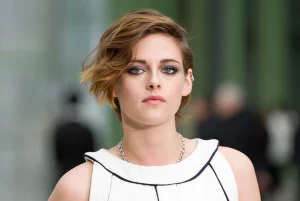 of money from her time in the spotlight.
A posh lady, she bought up a Noho loft at 1 Bond Street for herself.
8. Daniel Radcliffe
Potterheads, rejoice! Daniel Radcliffe, the star of the Harry Potter franchise, has lived in NYC since he starred in his Broadway play Equus.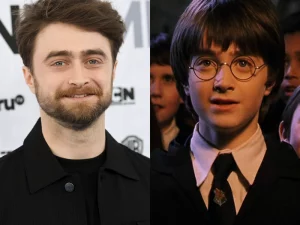 Due to his time on Broadway, he bought a small luxury townhouse in the West Village.
It's important to realize that Radcliffe doesn't just spend his time in New York; he also divides his time in London, where he's originally from.
9. Trevor Noah
Another international transplant, Noah became famous as a knee-slappingly funny comedian on The Daily Show. Trevor Noah originally came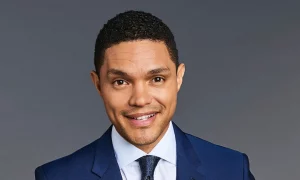 from South Africa but moved to the United States after he gained stardom.
Noah currently lives pretty darn close to the place where he films. So if you see him walking out of Stella Tower, say hi!
10. Jessical Biel + Justin Timberlake
Jessica Biel and Justin Timberlake are the power couple that somehow manages to stay out of the public eye. Though they are remarkably wealthy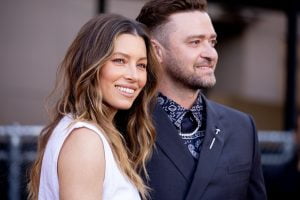 and could have any place in America, they chose New York City not once but twice.
Initially, they had a SoHo penthouse for $6 million. Recently, they upgraded to a beautiful penthouse in TriBeCa for a jaw-dropping $20 million.
11. Jennifer Lawrence
After playing Katniss in The Hunger Games, it's no surprise that Jennifer Lawrence got a pretty hefty paycheck. Like many actresses and socialites,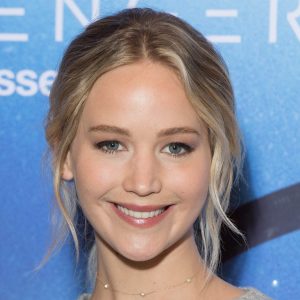 she spent her money on a luxury townhouse-style condo on Jane street for $21 million.
Believe it or not, she's pretty new to the Big Apple, and she's only lived here since 2020.
12. Chris Noth
Are you a fan of Law & Order? You might recognize Chris Noth as the chiseled NYPD officer who made hearts melt. As it turns out, some of that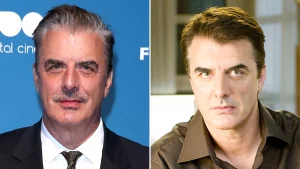 action might not be an act, and he's a native New Yorker.
Noth has resided in New York for the better part of two decades. He's lived on East 9th Street in Greenwich Village since the mid-90s, making him one of the longest residents of a single place on this list.
13. Al Pacino
Al Pacino will always remain the Godfather, thanks to his role in The Godfather movies.
Unsurprisingly, Pacino grew up in the tri-state,
giving him a reasonably authentic New York accent.
According to our research, Al Pacino still lives right near Central Park.
14. Peter Dinklage
Petite and popular Peter Dinklage gained his notoriety from being a favorite cast member of Game of Thrones, but he's been around for ages as a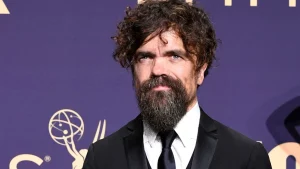 part of the NYC acting scene. Before joining the Lannister family, Dinklage was an inhabitant of Williamsburg.
Then, he traded for a lovely apartment in upstate New York today. However, he still is seen around the city regularly.
15. Celebrities Who Live In NYC: Ralph Fiennes
Finally, Potterheads might notice this name sounds familiar.
Fiennes was the actor who played Voldemort in the Harry Potter franchise. Since then,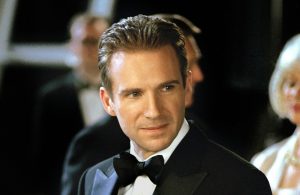 he's been a trendy and prolific indie actor.
Unsurprisingly, he got an apartment in the glitzy and glamorous Meatpacking District.
16. Tina Fey
Tina Fey has been known for decades as one of the funniest and most iconic comediennes in the entertainment industry. From her work on Saturday Night Live to her acclaimed series 30 Rock,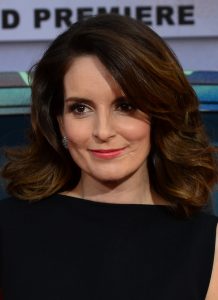 Tina Fey has proven an undeniable force in comedy.
She continues to impress us with hilarious sketches and creative writing, making her a robust role model for ambitious women everywhere. Her ability to combine comedy with social commentary shows off her intelligence, making her all the more beloved by her fans! Her unique wit and uplifting message will continue to make Tina Fey a household name for many years.
17. Jimmy Fallon
Jimmy Fallon has quickly become one of the most recognizable faces in the entertainment industry. Developing his career through the standup scene, Fallon eventually made his way to late-night television and has hosted The Tonight Show Starring Jimmy Fallon since 2014.
His comedy style is unique, eclectic, and often observational. In addition to making us laugh nightly, he also delivers uplifting messages, advocating for positivity and joy during difficult times. With his likable character, Jimmy is an inspiration on television and continues to show why he's one of the most beloved hosts in America.
18. Sarah Jessica Parker
Sarah Jessica Parker is beloved by many fans worldwide. From her iconic turn as Carrie Bradshaw to her witty character in the movie Hocus Pocus, she always seems to know how to make us
laugh. Parker also has an impressive work ethic; she even produced her show for HBO and created a successful production company.
But aside from all the glitz and glamour, Sarah Jessica Parker isn't afraid to put on a hoodie and get out there on the streets to march for causes she believes in, showing that she's a fantastic performer and a fantastic person too.
---