Best 2022 Tips for First-Time Buyer in NYC
Go Back To Previous Page
---
The moment has arrived, and you've decided to put your days of renting in the past! No more canceled rent checks. No more lectures from your parents to get your act together, and no more FOMO watching your friends buy their places and the real estate market advance without you. After diligently saving the last few years, you are finally ready to step up your adulting game and become a first-time home buyer in NYC. To help make sure you get prepared, here are seven tips for first-time buyers. Use as a guide to saving you time and money when your purchase your first place in NYC. We will also give examples of federal and state first-time home buyer programs. Those can provide intelligent buyers with a first-time home buyer loan. Let's discuss all the first-time home buyer programs!
1) Dear First-Time Buyer, please Save money
It is never too early to start saving. New York City is one of the greatest cities in the United States (arguably globally). But it's also one of the most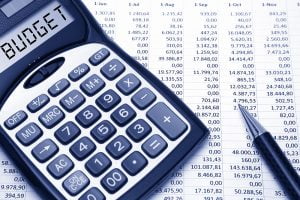 expensive places to buy an apartment for first-time buyers. Sales prices are high when you purchase a condo or co-op in NYC.
Also, the down payment requirements – generally 20%  – make it extremely important for you to save as much as possible.
Many first-time condo buyers think they can get away with putting less down, which is rare in NYC. Even select condos that accept 10% down payments are less common. Most co-ops in NYC allow maximum financing of 80% (20% down payment).
But some co-ops can have even stricter requests of 30% or higher down payments. Regardless of what type of property you plan to buy, save your money.
First, you should save cash for a down payment. Then make sure to responsibly pay off or pay down your credit cards or any other high-interest rate revolving debts. If you are pursuing a co-op or condo purchase, the co-op board and your mortgage company will evaluate your debt-to-income ratios.
2) You need more than just a down payment
You should not forget closing costs! There are also high closing costs NYC homebuyers have to pay.
These costs can vary from one to two percent of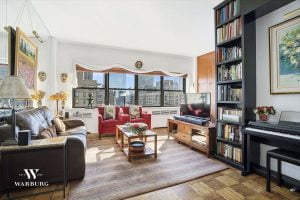 the co-op purchase price and two to four percent for condos. And in some cases, even higher for new construction condos.
You can estimate what you expect to pay with NestApple's NYC Closing Costs Calculator.
There are a plethora of national and local first-time homebuyers program options in NYC. However, most of them are very hard to qualify for and enable you to purchase with a lower down payment. Here is an overview of the various home buying programs New Yorkers have and explain how you can save money on your purchase:
Special Loans for Veterans ("V.A. loans")
Many of these loan programs will be hard for the average New Yorker to qualify. For example, the Department of Veterans Affairs (V.A.) offers U.S. military families loans requiring no down payment or Private Mortgage Insurance (PMI). The VA guarantees the home loan, allowing lenders to provide these special features.
The VA also offers a Native American Direct Loan program. This program helps Native American veterans purchase property with no down payment and PMI on Federal trust land. However, how many New Yorkers will be able to qualify for a specialized program such as this?
Fannie Mae and Freddie Mac
Many articles on first-time buyers' program options will include "conforming" loans backed by Fannie Mae and Freddie Mac. However, this is disingenuous as loans for second homes and investment properties can qualify for Fannie Mae and Freddie Mac. Furthermore, New Yorkers will find it tough to be eligible for the loan limits Fannie Mae and Freddie Mac set.
That's because the Federal Housing Finance Agency determines the new maximum loan size for conforming mortgages (FHA or USDA loans)is $453,100 or $679,650 for high-cost areas like New York. This means most New Yorkers will not be eligible for a conforming mortgage.
Good Neighbor Next Door
This interesting federal program allows teachers, police officers, firefighters, and Emergency Medical Technicians (EMTs) to purchase houses in designated revitalization areas that the federal government has repossessed at half their appraised value.
These were homes insured by the FHA and foreclosed on. They are now being sold by the Department of Housing and Urban Development (HUD).
Again, it is an exciting program but not relevant for New Yorkers.
HomePath Ready Buyer
This program by Fannie Mae allows first-time buyers to earn up to 3% in closing cost assistance by purchasing one of its
foreclosed properties
. First-time buyers must complete a homeownership education course and intend to live on the property. Very interesting but, again, not very relevant for New Yorkers.
Furthermore, these properties do not appear listed at bargain prices and are appropriately marketed on other popular real estate search websites and the Hudson Gateway
MLS
(HGMLS). Curiously, HomePath properties are not listed in the 
REBNY RLS
, the primary broker database for NYC.
SONYMA Loans and Down Payment Assistance
SONYMA offers an attractive Down Payment Assistance Loan (DPAL), essentially a zero-interest second mortgage with no monthly payments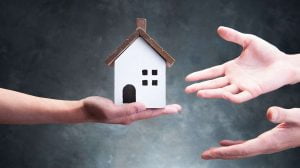 forgiven after ten years. The owner will need to occupy the property and keep the SONYMA financing in place for all ten years for the DPAL to be forgiven.
The DPAL is a maximum of $3,000 or 3% of the purchase price, up to $15,000. Remember that the DPAL cannot be larger than the down payment or the closing costs associated with the purchase.
Also, the interest rate for first-lien mortgages with a DPAL will be 0.375% higher than the first-lien mortgage without a DPAL. So this feature does not come free.
Please visit their website to learn more about the various SONYMA loan programs available for New Yorkers.
While you may have seen some beautiful properties online, you need to understand what you can afford. Not what you think you can afford before you start searching. It would help if you connected with a lender or mortgage broker to receive a pre-approval letter, and they will verify your income and check your credit score.
They will request more financial documentation about your income, assets, and liabilities.
Also, some first-time home buyers consider traditional lenders like Wells Fargo and Bank of America.
Therefore, many tech-savvy first-time home buyers look to digital mortgage lenders like SoFi for convenient online pre-approvals.
Having a pre-approval gives you a clear understanding of how much you can spend on an apartment and enables you to act quickly when you find a suitable apartment. It's customary to submit your pre-approval letter when you make an offer.
4) Time to search; cast a wide net if you are a First-Time Buyer
Most first-time home buyers and veterans alike start their searches too narrow and are forced to expand later. It is best to keep an open mind when you begin your apartment search. So cast a wide net early to save yourself time.
As you research neighborhoods that fit your personality, commute, and budget, include several neighborhoods for comparison.
This allows you to discover more properties and increases your probability of finding "the one." You can start searching with your customized property feed.
5) Be prepared for competition, even in a buyer's market
With over 8.5 million people competing for a place to live in NYC, purchasing an apartment in this city will be as competitive as finding a rental. If you see a well-priced condo or co-op in your budget, it likely won't last long, even in a slower buyer's market.
It is just as important as acting fast when you like an apartment. It would help if you prepared that you may miss a few due to competition from other buyers, particularly all-cash buyers.
If you find yourself in a bidding war for your dream apartment, here are tips for winning a bidding war in NYC.
6) As a First-Time Buyer, bet the advice of a buyer's broker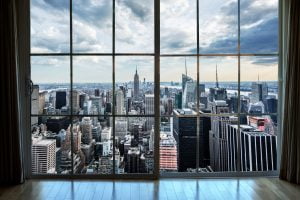 It's one of the most significant investments of your life, especially as a first-time homebuyer. Therefore it's precious to receive expert advice from someone with your best interest as a priority. It would be best to choose a buyer's broker to represent you.
A buyer's broker assists with your search and explains the documents you will need to compile (including your mortgage pre-approval and REBNY Financial Statement).
They guide you through the negotiation process when making an offer, prepare your board packages, and more. Plus, a buyer's broker is an advocate for your interests. If you deal directly with a listing broker, you may want to be wary of dual agency.
Remember that the listing agent represents the seller, may not be loyal to you and may advance interests adverse to yours.
7) Get cashback with a commission rebate for the First-Time Home Buyer
Did you know you can get cash back from your real estate broker? Correct – you can save with a commission rebate whether you purchase a condo, townhouse, or co-op apartment. NestApple is a real estate technology company on a mission to save people money when they buy a home. First-time home Buyers in NYC can receive a commission rebate of up to 2% of their purchase price.
For example, buying a $1,500,000 apartment could receive up to $30,000 as a commission rebate. When purchasing an apartment in NYC, getting money back from NestApple is pretty sweet. That's extra money you can use to furnish your new apartment, offset your closing costs, or replenish your savings.
Purchasing an apartment for the first time in NYC may seem overwhelming, but if you are already doing your research and preparing yourself for the process, you are ahead of the game. Ask questions and get advice from a local real estate agent.
---