Our guide to using ACRIS to search NYC Property Records
Go Back To Previous Page
---
Please read our guide to learn how to use the ACRIS new york database and main options to search for NYC property records and related documents. We'll go over how to search for properties by address, block and lot, and borough. Here are the questions and themes we will address:
NYC ACRIS property search- what is it?

Do you need to register or pay to use ACRIS?

What are the main options on ACRIS?

Can you use ACRIS in place of a title report?

Are there alternatives to ACRIS? 

Is there an ACRIS equivalent for Long Island, Westchester, New Jersey, and other NYC Suburbs?
NYC ACRIS- what is it?
ACRIS, which stands for Automated City Register Information System, is NYC's online database of public property records. It's a
perfect starting point for anyone interested in doing some preliminary due diligence on a property.
For instance, you can search for and find various property records, including deeds, liens, and mortgages. The system contains files that go back to 1966. It is managed by the NYC register's offices.
However, records before 2005 can be incomplete. Should you be incapable of finding what you need on the system, you can get additional info by contacting one of the borough offices (for Bronx County, Kings County, New York County, or Queens County) or dialing the ACRIS Help Line at 212-487-6300. 
Do you need to register or pay to use ACRIS to search for NYC Property?
Usage is entirely free. As a matter of fact, you do not even need to register to search for property records on the system.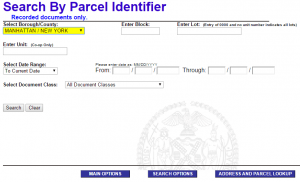 It's merely a relatively modern online database that eliminates the need to go to your borough register's office in person. 
What are the main options on ACRIS?
The main menu on ACRIS NYC includes six main options. They are to search NYC property records, find addresses and parcels, apply for personal exemptions, create tax forms/cover pages, calculate taxes/fees, and electronic data services. In fact, the most commonly used is the property record search. Also, the calculators come in handy as well as they're a great way to compute your real estate transfer taxes and your mortgage recording tax. 
What are the standard ways to search for ACRIS to search for NYC Property?
You can run numerous searches on ACRIS, but the most common ways to look up property records are to search by either the address or by using the 10-digit BBL number, which is short for the borough, block, and lot number. The BBL number is also known as the parcel identifier, and you can find this number on various city documents. 
You can also conduct a "party name" search on ACRIS. That means you'd be searching for the party to a transaction, which can be an individual or some other entity like an LLC or a corporation.
When searching by party name, you should use some filters available to narrow the results down to a borough. You can run a variety of other searches on the system should you need to. They include searches by document type, transaction number, and federal lien file number, among many others. Whatever you're searching for on ACRIS, you'll have plenty of options to filter things down as necessary.
For example, you can filter by location (county/borough), date range, and document type/class. These advanced search filters can make tracking down specific document recording a lot easier. 
Can you use ACRIS in place of a title report?
We do not recommend that you use ACRIS instead of a title report. However, running a preliminary search on the database can be
helpful. Some of the documents you can find include the satisfaction of mortgages, UCC financing statements, and notices of federal tax liens.
Additionally, keep in mind that while you can use the NYC ACRIS system as a great tool to get a glimpse of a property's background, you shouldn't rely solely on the website.
The New York City Department of Finance does not approve the web page a836-acris nyc.gov, and there may be filing errors or incomplete public records. 
Are there alternatives to ACRIS to search for NYC Property? 
If you don't like the old and clunky interface on-site, you can try to use a site that aggregates data from ACRIS. This is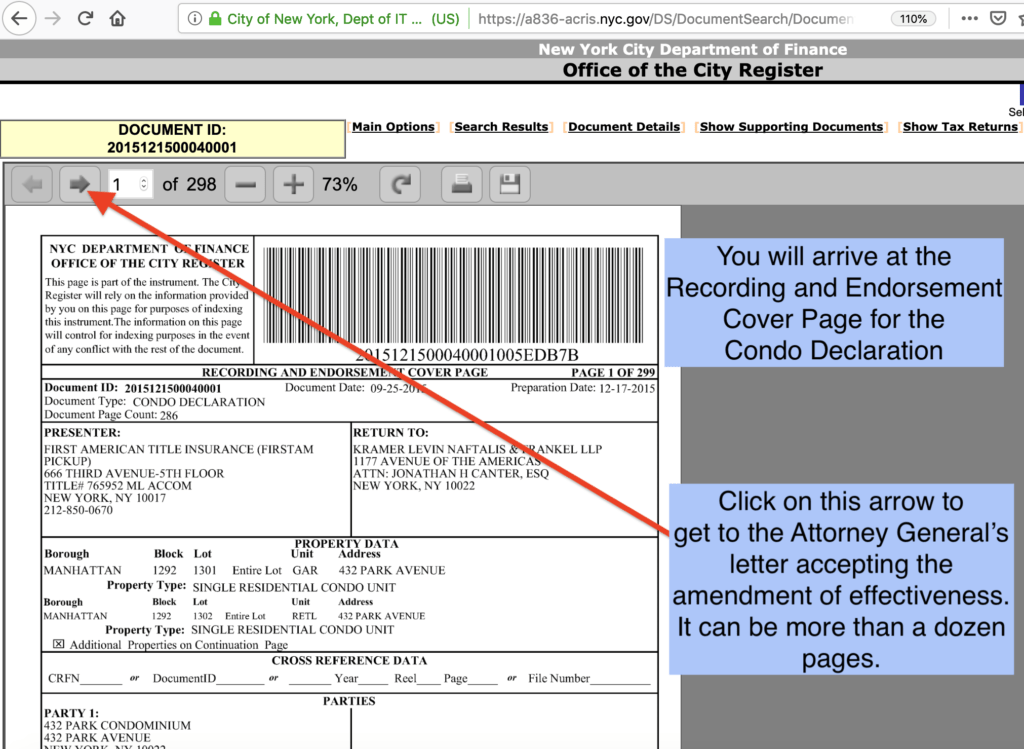 depending on what exactly you need. There are a few sites that do this, including some oldies like PropertyShark and AddressReport.
Still, the website we'd recommend is Marketproof. It's free and has an excellent, user-friendly design. What's useful about some of these sites is that you can also get additional data on the address that can be helpful if you're thinking of purchasing a home there.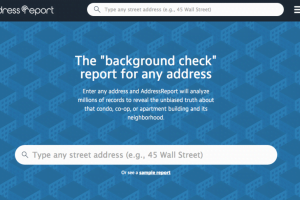 Is there an ACRIS equivalent for Long Island, Westchester, New Jersey, and other NYC Suburbs?
Most counties have a website with public property records, although some might not be as comprehensive.
For example, you can find Nassau County Long Island property records at https://lrv.nassaucountyny.gov/, Hudson County, NJ's at https://acclaim.hcnj.us/AcclaimWeb/, and Westchester's county clerk at https://wro.westchesterclerk.com/.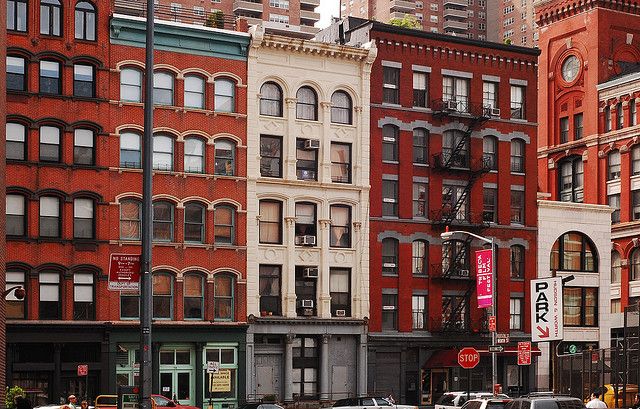 ---