Documents You Need When Buying A Home Without A Realtor
Go Back To Previous Page
---
The housing market has been swarming with
exceptional deals all across the nation
. Many reports and stories of sales were completed omitting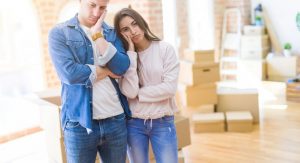 typical steps of the process. Buyers have bypassed inspections and appraisals to secure the purchase. Some people have even offered cash deals at large amounts above the sale price. Yet, there is no sign of the market slowing down anytime soon. Buying A Home Without A Realtor: Is that feasible? Do you need a real estate agent when buying a house? After all, it's possible without one – but is it a wise move? Find out how to take on the housing market solo. What are the steps to buying a home without a realtor?
Typically the house buying process is completed with a realtor, but it is not required. Even in this market, a successful home buying experience is possible without the aid of a realtor. If you are planning to buy, and do so without a realtor, read on to learn what documents are essential during the home buying process.
Before starting your search, secure your mortgage pre-approval letter.
Before starting the home search, start with your mortgage lender. There may be the urge to dive right into the fun part of searching through the listings- resist.
A mortgage pre-approval letter is a sure sign to a buyer that you are serious. While buying a home with a realtor isn't required, it is the typical order of contact that the seller's agent will be expecting. For this reason, it is vital to be organized and prepared. Visit your preferred lender and hash out the numbers in terms of your buying power for the purchase and indicative interest rate. After you have established this information, secure the mortgage pre-approval letter.
You have all you need to venture into the market with your pre-approval amount. When searching listings to determine the best home according to your filters, there are a few ways to seek out that information.
Property Listing Websites and Apps are great places to start your home search.
There are numerous property listing websites and apps available. With your pre-approval amount and a fair idea of the essential aspects of your ideal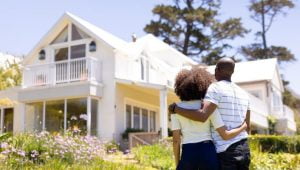 home, establish a search and set up notifications.
Open Houses are ideal ways to see the home in person without a realtor.
If you have an idea of the area you want to live in, drive around. It is not uncommon to see signs indicating an upcoming open house.
You must present proof of funds for financing or a personal finance statement on cash deals.
You have searched, toured, and finally decided. Now you are ready to continue with the process. While you may conduct the transaction without a realtor, the seller may not. That is unless the home sale is FSBO (For Sale By Owner).
If the latter is correct, the owner is your direct contact in submitting the offer. If they are indeed using an agent, then you will submit your offer to their agent. When submitting your offer to the agent, be sure to include the mortgage pre-approval letter.
You will need proof of funds if you are not financing your purchase and paying cash. You can get acceptable documentation to provide evidence of funds when buying a home without an agent in New York from your bank or equal financial institution.
A home buyer offer letter is a great idea when submitting your offer.
It is not enough to email the seller's agent with a short, sweet email of intent to buy and proof of funds attached.
When buying a home in New York, it is necessary to incorporate just how qualified you are along with your offer intent. A homebuyer letter should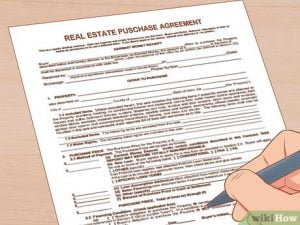 formally introduce you and give a little background.
It will also need to include the amount of your actual offer and any contingencies. If you are submitting a larger down payment, include that information.
Don't forget to hire your real estate attorney, and it is also essential to include your real estate lawyer's contact. Although you are buying your home without a real estate agent, the state of New York requires a real estate lawyer to oversee purchase contracts.
Do not forget your mortgage commitment letter.
Great job on your homebuyer letter; it landed you an accepted offer. When purchasing a home, an accepted offer is halfway through the process. It is here where your real estate attorney will step in to take care of the associated legal footwork.
Your lawyer's due diligence includes a title search, purchasing a condo or co-op- reviewing the building's financials, etc. During this process, you will also need to conduct your due diligence on the property. Here is where you complete the home inspection by certified home inspectors.
Pending everything goes well, you are ready to review and sign the contract with your real estate attorney. Once your lender has finalized the loan, your lender will provide you with a mortgage commitment letter.
Ask For A Seller's Disclosure
A Seller's Disclosure is a list of known issues with the home. Seller's Disclosures may also inform buyers about remodeling work the seller did on the house. Here are some things you might see on the Seller's Disclosure statement:
Structural issues
Plumbing, heating, or electrical system problems
The presence of lead paint, radon, or asbestos
History of damage from termites or other wood-boring insects
Toxins in the soil
Mold and water damage
The closing statement is mandatory for the close.
If you are here, you have reached the end of the process. Your attorney will be instrumental in getting you here. Having coordinated your closing date, your attorney will have provided you with a closing statement. The spreadsheet will outline the money flow, including what you must bring to the closing table.
The attorney and seller cannot complete the actual closing process without this statement. It is important to note that the numbers outlined in the spreadsheet are a rough estimate and finalized in the meeting. Plan accordingly.
Although you completed your process without a realtor, your attorney must be at the closing.
While it is possible and usual to purchase a home in New York without the aid of a realtor, it is not necessarily recommended. Buying a home can be a strenuous process, and it is a very intricate process.
Using a realtor allows you to navigate this process with associated conveniences, such as closing costs. Your realtor can help scour home listing sites on your behalf, speak with the seller's agent, and much more. Convenient, but not required.
If you have maneuvered the homebuying process a time or two before or attempting a cash deal, then it may be easier than anticipated.
Still, the best way to ensure that you cover your basis and allow a smooth transaction is to prepare yourself with your needed documentation.
---