Why selling a home FSBO in New York is a mistake: 10 reasons
Go Back To Previous Page
---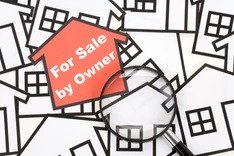 Did you know you can legally sell your home WITHOUT a broker and list it yourself on the MLS and consumer websites on StreetEasy, Facebook, or Zillow? Selling a home FSBO in New York can be tricky. So why not do it and save 1.5-3% in potential commissions? It doesn't seem that hard. Take some beautiful pictures with your iPhone, post them online, and buyers will come running with offers. This trend is called FSBO ("For Sale By Owner"). While some people have the time and experience to sell without an agent, most FSBO home sales fail. It's no surprise that the percentage of U.S. homes sold by the owner has seen a steady decline. According to the most current data from the National Association of Realtors (NAR), FSBO homes sold accounted for 9% of total households. FSBO sales have been steadily declining over the past decade from a 2004 peak of just 14%. Here are the reasons why selling FSBO is a mistake: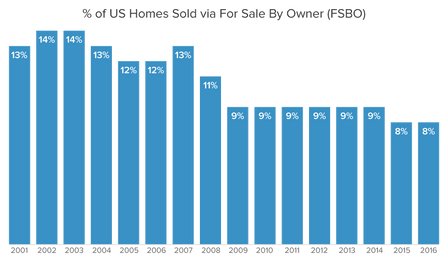 1. Think you save money on commission? Think again … selling FSBO is a mistake
On average, in 2015, in the US, homes sold by brokers trade at $249k compared to $210k for FSBO. If the FSBO seller sold to someone he or she knew, the median dropped to $151,900. Because your brother-in-law is doing you a favor, he expects a deal. Homeowners selling by themselves don't have the time to devote to the process. They don't know the market value, don't understand market reports, and properly market the property. When you find the right broker, they will price your property to get the most money in the thousands of dollars in the shortest time, a combination that can mean 10-30% more. When you are considering saving 1.5-3% on a listing commission, you should assume that.
2. It takes a lot of time selling home FSBO in New York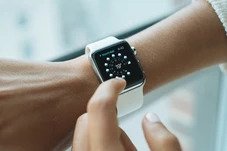 When you decide to sell a home FSBO, be prepared to spend a lot of time. From staging, taking pictures, and getting the marketing right. You'll also spend time showing the apartment, entertaining potential buyers, and talking with the buyer's agent. Besides, when people want to buy a home, they expect someone to respond to their inquiries and show the house when they want to see it. But many FSBO sellers show the home only when it's convenient for them. If you can't communicate with buyers or show your residence promptly, expect the buyers to move on as you only own "another house on the market."
3. Owners get emotionally involved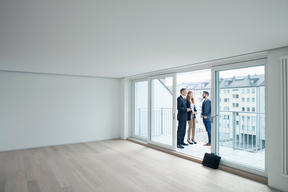 When selling a home, it's a good idea to use logic instead of emotion. Otherwise, you might not take a firm offer for fear of making a bad deal. Your connection with the home can also get in the way. Sellers think of their property as their home, not just as another house on the market. They have an emotional attachment to it, and when they try to sell, the facts get lost, and feelings arise. Sellers might know every part of the home, but that doesn't mean they know how to show a house to prospective buyers.
Many potential buyers are not comfortable sharing their thoughts and concerns with a homeowner, which creates a communication problem, as the homeowner loses valuable feedback. Lastly, potential buyers like to project themselves into the house and do not want to see the current owners (such as photos) or do not want to meet the owner.
4. Pricing Incorrectly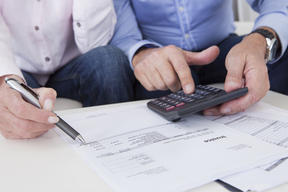 Pricing too high means fewer people see it, resulting in fewer offers coming (or the listing becoming stale).
More days on the market will be a signal to buyers that something is wrong. Price it too low, and you're conveying that something is wrong with the property or that you are desperate to sell.
5. Low Ballers or scams: selling a home FSBO is a mistake in New York
Owners don't know how to scan for proper buyers. FSBO homes for sale attract investors and low-ballers who see your inexperience and ignorance. Also, FSBO homes for sale will attract scammers. Common scams include fraudulent papers (appraisals, loan documentation), foreign buyer deposits (scammer sends too much in a bad check and then requests a refund), purchases through a third-party (a fake attorney, etc.)
6. You pay the upfront marketing costs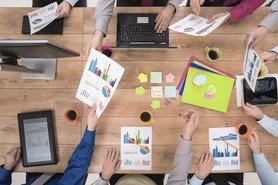 When you FSBO home for sale, you may think you're saving money, but in reality, you're often spending a lot of money upfront with no guarantee of any return. Listing agents spend a calculated amount of money up front to make sure a listing sells and ultimately pays both you and them fairly. Remember listing agents do not charge anything upfront to sell your home. If they spend thousands and can't trade it for the price you want, they are out those thousands, not you.
7. The negative perception from buyers and buyer's agents
FSBO sellers' perception is that they are not serious about selling and are often just testing the market. They are usually not taken seriously in the real estate community because they don't see the agent or broker's value in representation.
8. Insufficient Exposure to Buyers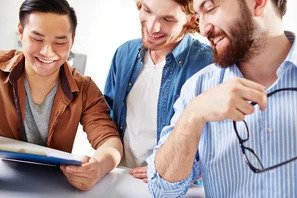 In the US, 42% of FSBO sellers rely on a yard sign, 32% rely on friends and family, and about 15% use social media. You might post your home on Facebook and Craigslist a few times because you are more intelligent, but you don't have access to the MLS. The multiple listing service can be accessed by licensed real estate agents and is the way to get your home listed on sites like Realtor.com, Zillow, and Trulia. A large majority of home buyers begin their search on websites like these. It's no surprise that homes sold via FSBO have seen a steady decline as online real estate has become the norm.
9. Liability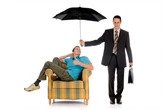 Everyone makes mistakes. A seller (or buyer) who doesn't represent a licensed agent pays for those mistakes. Attorneys can close a real estate transaction, but they don't carry errors and omissions (E&O) insurance. Agents have this Insurance, which protects them when mistakes are made in contracts. When you sell on your own, others can make sure to exploit every little mistake you make, and you become a target for lawsuits.
10. Agent Boycott: selling home FSBO in New York is a mistake
When you decide to sell your home yourself, you tell other agents that you don't understand their value in a multi-billion dollar industry. Agents often see FSBO sellers as natural marks to negotiate against because they have the upper hand. They don't need to worry about mistreating you because the chance of dealing with you again is slim to none. More often than not, they will ignore your listing altogether to avoid the hassle.
Have you ever tried to sell your house "for sale by owner"? Let NestApple know your tips and experiences at info@nestapple.com.
---