Getting a mortgage pre approval letter in NYC
Go Back To Previous Page
---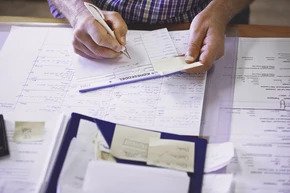 One of the first things a serious buyer must do once they have decided to begin the process of buying a home is to "become preapproved." How to get preapproved for a mortgage? Is there a way to get a mortgage preapproval online? Where to find a mortgage preapproval calculator? How long does a mortgage preapproval last? Becoming preapproved by a lender is an easy ordeal. The lender you chose for this does not necessarily have to remain your mortgage lender down the road. You can pretty much go to any bank and get it done. You can call any bank or any mortgage broker to get a preapproval. Later in the process, when you are in contract, you can shop for a mortgage by looking for the best rates and negotiating.
We will explain why you need to get a mortgage preapproval letter in NYC before starting to look for an apartment. As our friends at credit.com describe:
"Mortgage preapproval is a promise from the lender that you're qualified to borrow up to a certain amount of money at a specific interest rate. This remains subject to a property appraisal and other requirements."
If you want to act quickly, buyers must have their preapproval letter ready. We always include your mortgage preapproval letter with mortgage rates (or pre-qualification letter) and REBNY Financial Statement when we submit an offer on a home.
Why do I need a mortgage preapproval in NYC?

Get your mortgage preapproval letter in NYC from a credible bank.

Why do I need a mortgage preapproval in NYC?

How to Get Mortgage Pre Approval

When to Get a Mortgage Preapproval Letter

What is the difference between Pre-Qualification and Preapproval?

An x-ray of your finances and the capability to pay back your mortgage.

Do I have to get a mortgage from the bank which did my preapproval?

Should You Get a Pre-Qualification or Preapproval?
Why do I need a mortgage preapproval in NYC?
Getting a mortgage preapproval from a bank before searching for your NYC apartment is critical:
How much you can afford
First, it allows you to understand how much you can afford and how much a financial institution will lend to you.
This aspect will point you and your real estate in the right direction in refining your search for apartments. There are many mortgage calculators online.
Demonstrates you are a qualified buyer
Second, it shows homeowners you are a well-qualified buyer. When evaluating offers to purchase, NYC homeowners want to see that they can afford the property they are selling. Plus, they want to know that you are serious and that a bank or lender is willing to extend you a mortgage loan (if you are pursuing mortgage financing).
Having a preapproval letter ready puts you at an advantage versus other NYC buyers who may not be as organized, especially if you are in a bidding war.
Get your mortgage preapproval letter in NYC from a credible bank.
However, consider a serious and credible bank since this document will represent one of the first introductions to the seller. To issue a preapproved letter, the bank will look at the following information:
Completed home loan application
Federal tax returns, including W-2s: monthly income, monthly payments.
Photo identification
Recent paystubs
Bank statements
Documents about current real estate holdings
Information on any other outstanding debt (mortgage, credit card, car loans)
How to get preapproved for a mortgage
The best way to get a mortgage preapproval letter is to ask your broker for a referral to a trusted banker whom they've worked with before. We recommend lenders based in NYC because they are more accustomed to the NYC market's specificities. If you have a W9 and a good FICO score, the larger NYC-based banks usually offer the most competitive rates and the smoothest closing processes.
Those Yankee banks (Wells, BofA, Chase, HSBC, etc.) have done deals in most of the city's buildings and have already preapproved most buildings.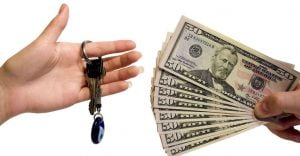 Furthermore, their enormous balance sheets will result in you getting the most competitive pricing vs. smaller local lenders. If you're buying a
condo conversion
or new construction, the sponsor may have a preferred lender who has already approved the project.
In this situation, you should get a preapproval letter from the sponsor's preferred lender.
Many developers will make this a requirement of accepting your offer. You can make your offer contingent on getting your mortgage and financing from any bank of your choice. However, the sponsor will want you to go through that lender as a last resort before letting you out of the deal.
When to Get a Mortgage Preapproval Letter
It would help if you spoke with your mortgage broker about getting a preapproval letter as soon as you decide to purchase a property. Don't wait until you have identified a target property to bid on.
If you're confident that you want to go ahead with buying a home, then it's time to get that preapproval letter on hand.
What is the difference between Pre-Qualification and Preapproval?
Pre-Qualification
You can think of a pre-qualification as pre-approval-lite. You provide information to your lender, giving you a rough sense of the loan you should be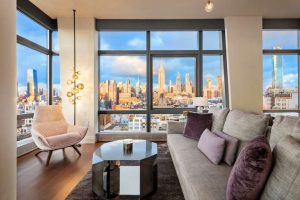 able to get.
A pre-qualification is the first step in the preapproval process. Therefore, you submit a snapshot of your financial situation to a bank. For instance, this includes a list of your income, debt, and assets.
After a quick review, the lender provides a pre-qualification letter stating an approximation of the mortgage you are "prequalified" for.
Typically, banks have a soft credit pull during this process. Therefore, this will not affect your credit score. The pre-qualification process can be handled quickly over the phone or online and takes a few minutes.
Based on our experience, it's very inexact and not exceptionally reliable. For example, if you provide incorrect or incomplete information, you could be prequalified for a loan you can't get. Therefore, most brokers and sellers do not rely much on a pre-qualification letter.
Preapproval
A preapproval is more detailed and tends to occur as the follow-up step to a pre-qualification. The homebuyer completes a full mortgage application, including submitting financial information, documentation, and a hard pull of your credit report for review.
Indeed, your bank will order a credit check and do a more thorough review of your financials. The bank also asks how much of a down payment you plan to make. Some lenders charge a fee because it requires more work, but most are just happy to be your likely lender when you do buy a house.
This documentation typically includes income and assets, liabilities or debt, pay stubs, and other relevant documentation. The bank will evaluate your debt-to-income ratio and creditworthiness based on this detailed information.
Therefore the lender can provide a specific description of loan sizes and the potential interest rate and mortgage payment on loan products you are eligible for. The bank has a good sense of your credit, financials, and approximate transaction details.
A serious buyer
Everyone will take you more seriously. That's because they know you've taken the time to speak with a mortgage banker and send them financial documentation about yourself. Once pre-approved, the bank provides you with a preapproval letter which will remain valid for 60-90 days and details the loan amount the bank approved you for.
The bank has started to underwrite your file. In other words, a lender has already vetted you to an extent. Furthermore, your buyer's broker will have an easier time scheduling showing when they tell listing agents you are preapproved.
In short, obtaining a mortgage preapproval or pre-qualification letter may seem like something the buyer does not need to do immediately. However, when you find the one, you want to move quickly and place an offer. A delay from waiting for a mortgage preapproval could result in you missing a deal or slowing you down while other buyers submit bids for the NYC apartment you want.
An x-ray of your finances and the capability to pay back your mortgage.
Additionally, it will give the lender a preview of which products best suit you and determine your maximum borrowing capability. The preapproved letter will specify the total amount you can borrow and the rate you'd borrow.
It does not mean you are prequalified and does not guarantee you will get a mortgage, but it provides significant weight to your offer.
How long does a mortgage preapproval last
These letters remain valid for 90 days approximately. We advise clients to get updated versions before submitting a serious offer, and this will improve credibility and sincerity. There are many mortgage preapproval calculators online to get an idea of how much you can get approved.
Do I have to get a mortgage from the bank which did my preapproval?
You received a mortgage preapproval from one given bank, which does not mean you have to use them for the mortgage. Once they've found their dream apartment, all NYC home buyers should shop around to get the best rate & product to save even more money. If you have questions, contact NestApple for some mortgage banker recommendations.
Should You Get a Pre-Qualification or Preapproval?
Should you get preapproved or prequalified for a mortgage? If you are window shopping, it does not matter much. However, you should get a preapproval if you are serious about buying a home.
Some brokers and sellers may not know or care about the difference, but most do. We have had clients provide a pre-qualification, and the seller's agent asked to upgrade to a preapproval. Since getting a preapproval letter may take some time, it's always best to take care of it early in your homebuying process. You don't want the stress of waiting for one while you are under a tight deadline like a best and final or a bidding war.
---