REBNY COVID-19 Health Questionnaire Screening Form
Go Back To Previous Page
---
The REBNY COVID-19 Health Questionnaire Screening Form was a move from the Real Estate Board of New York (REBNY) to help promote the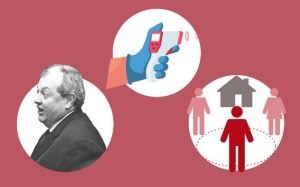 safety of all participants during a showing. The New York City real estate market, remained limited to virtual visits for four months. Now New Yorkers can attend apartment visits and open houses again.
As of June 22, 2020, Governor Cuomo allows in-person visits again. This decision is part of Phase 2 of the economy re-opening in New York. With that ruling, we see New Yorkers rushing to schedule property visits.
The return to in-person showings has been granted, with a few additional forms to fill out. Brokers are also increasingly vetting buyers. Everyone involved needs to ensure the health and safety of buyers, sellers, and their respective brokers. These forms cover the individuals engaged in in-person showing or meeting activities for real estate. The questionnaire is just an extra precaution being taken by brokers in NYC to mitigate the spread of the virus.
The questionnaire is distributed to all attendees ahead of any scheduled showing. All participants must complete and sign the Form before attending.
What is the COVID Liability Form in NYC?
It is an acknowledgment by both the buyers and their Broker that they understand the risk of attending a showing for a specific listing given the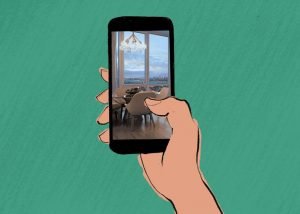 current environment. Click here to download this COVID-19_LimitationOfLiability
Brokers call this document the "COVID Limited Liability Form" or "COVID Form." This document encourages the return of showings while limiting property owners' liability.  Legally, this Form mitigates their responsibility and liability.
Otherwise, owners could restrict access to buyers to avoid lawsuits if a buyer contracted the virus during that showing.
If you are scheduling showings, you must sign such a form, at least in the foreseeable future, to confirm any in-person appearance.
What is the REBNY COVID-19 Health Questionnaire in NYC?
On top of the COVID Liability Form, buyers must complete a COVID Health Questionnaire. Click here to down a COVID-19_HealthQuestionnaireForm. This Form is a survey, including simple "yes or no" questions. There are various versions of the COVID Healthy Questionnaire.
NYC real estate brokers, as well as REBNY, have created their arrangements for the survey. They are all meant to promote the safety of all persons and mitigate the spread of COVID-19.
Will brokers request those forms for every showing?
Unfortunately yes. Buyers and brokers will need to complete these forms for every visit. The COVID forms are specific to each visit. Besides, the COVID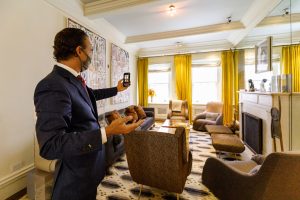 Health Questionnaire is time-sensitive meaning.
It becomes outdated quickly based on your exposure and travel plans. 
Why are brokers asking for my REBNY Financial Statement and mortgage pre-approval before a showing?
We are noticing increased vetting of buyers before visiting units. The goal is to minimize the number of visitors to a property in the current health climate. Sellers ask their brokers to perform financial vetting of buyers before showing the apartment. They calculate the debt-to-income ratio, post-close liquidity, and vet financial requirements.
Therefore, some brokers even ask for a REBNY Financial Statement, mortgage pre-approval letter, and proof of funds. We realize it's a bit invasive, but owners want to minimize the number of people entering their homes for safety reasons.
In NYC, can condos or co-op boards restrict showings?
Yes. Each NYC condo or co-op board sets the rules for visitors and real estate showings in each building. We noticed some buildings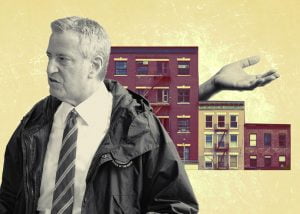 have stricter regulations that may limit or prevent real estate showings. Some boards require all visitors to the building to have their temperature taken before entering.
---