Why Do Realtors Charge Commission? 4 Factors Explained
Go Back To Previous Page
---
If you sell a house, you can sell it yourself or work with a realtor. The same applies to buying a home. If you choose to do it yourself, you may not incur some direct expenses, such as having to pay a realtor. However, you may pay much more in lost time and potential losses. If you choose to work with a realtor, the option preferred by most property sellers and buyers, you must be ready to pay the realtor a commission. Sometimes the commissions can seem absurd, and you could wonder why. 
But worry not, as this guide can help you understand the commission's reasoning, so keep reading to learn more. 
What Are Realtor Commissions?
As the name suggests, a realtor's commission is paid to a realtor for the services offered. It is charged as a percentage of the property at 5% to 6% of its value. For example, if a realtor charges a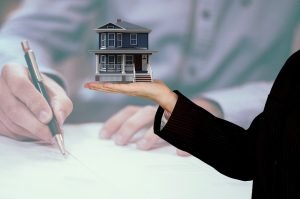 rate of 5% and they close a deal for a $500,000 house, their commission will be $10,000. 
It is important to note that realtor commissions can include the costs of selling a house, such as appraiser fees, closing costs, mortgage origination fees, etc. So you may need to meet these costs yourself. But again, it depends on your buying or selling agreement.
What Do You Pay For in Realtor Commissions
1. Expertise And Experience
Realtors charge a commission for the same reason other professionals charge a fee; expertise and experience. The requirements for venturing into real estate vary with the state, but becoming a successful realtor takes time and a lot of sacrifices. 
Also, realtors have to stay updated on changing trends in the market, including the ability to predict the markets and advise their claims accordingly. By leveraging this knowledge, their clients can buy and sell homes much faster while making the most out of their transaction justifying the commissions the realtor charges.
2. A Realtor Business Will Have a Lot of Expenses
Selling a home involves quite some expenses on the part of the realtor. First, they must invest in resources that help them stay on top of industry trends. For example, realtors looking for multiple lead sources may have to consider working with real estate lead generation companies at a fee. Changing technologies also demand realtors invest in the latest tools to optimize their real estate business and stay competitive. 
Another significant expense incurred by realtors is the cost of marketing and advertising. A winning marketing strategy is among the things that make a realtor successful in their business. 
Marketing is more than placing ads on available platforms. Realtors must invest in professional photography, virtual tours, staging, and creating compelling sales copies for the properties on their catalog. As you would expect, a winning strategy means more investments and the realtor has to recoup their expenses in the fees they charge. 
3. Time And Effort Invested
Matching properties with buyers is no small feat. It can take weeks, sometimes even months. And there is no way of knowing which property sells fast or stays longer on the market. By charging a commission, realtors get value for the time and effort spent delivering their client's expectations. Also, they have the finances to cushion them when the market is not as fast. 
Industry statistics show that a realtor can sell one to two homes monthly, meaning they must get the most out of any sale.
4. Negotiations and Advocacy
While an appraiser will place a specific figure on a property, it doesn't always mean the house must sell at the appraised price. Also, the listed price is not fixed. Often, the buyers and the sellers have to negotiate. A realtor takes the hustle of negotiating off your shoulders and assures you of the best deals thanks to their negotiation skills learned over the year.
They will also be advocating for your best interests. If you sell a property, the realtor's role will be to showcase its best side. If you are the buyer, they will focus on its negatives and why you should pay less—either way, you can make huge savings.
Final Words about Realtor Commissions
Involving a realtor in your home buying or selling may feel like an additional cost you do not want to pay. However, as this guide outlines, realtors are paramount and can make a big difference in your home-buying or selling journey. In fact, not having one can prove costlier in the long run.
---