Most precise home value estimator in 2023
Go Back To Previous Page
---
In an era where 65% of Americans are homeowners, understanding the value of your property has never been more essential. It's more than just a number, it's a crucial component of your financial well-being. So, where does one begin to figure out this all-important figure? Therefore, thanks to technological advancements, you don't have to be a real estate expert to find a precise estimate. A range of online resources, including home value estimators, can assist in accurately gauging the value of your abode. You can compare rental income to home value to optimize your cap rate.
These invaluable tools put the power in your hands. To make things easier for you, we've written a guide that explains how to price a home. Keep reading if you'd like to find out more about home prices, property appraisers, and market reports.
Before contacting a professional real estate appraiser, consider using a free home value estimator for convenience. Below is a comprehensive list of the best home value websites on the housing market in metro areas.
Zillow
Zillow is among the most popular tech tools for real estate investors. This is primarily due to its easy-to-use interface. It provides an estimated home value called a "Zestimate." The Zestimate is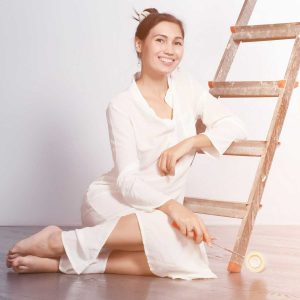 based on public data and user-submitted data, including facts about the home's amenities and upgrades.
This estimate isn't foolproof. But it offers a solid starting point for homeowners and buyers to understand a home's worth.
Zillow is a comprehensive site for determining your home's value, although its interface may require some time to get used to.
Redfin
Redfin is an online real estate brokerage that provides an accurate home value estimate tool and can connect users with experienced agents. Realtor.com offers detailed historical trends for an in-depth look into the local real estate market.
If you want more detailed information about your home, complete the verification process to confirm ownership. Realtor.com is a valuable resource for gaining a comprehensive overview of your situation.
It's worth noting that Realtor.com might undervalue some properties. To ensure accuracy, compare results with at least one other home value website.
Chase home value estimator
Chase Bank's Home Value Estimator is a useful tool for pricing homes and real estate deals.
The algorithm uses data from various sources to estimate a home's value. Although personal customization is unavailable, the device provides an extensive neighborhood sales history within local markets.
Trulia
Trulia is a useful tool for obtaining detailed information about similar properties in your area, including their prices. However, unlike other services, Trulia does not provide an immediate estimate of your home's value. Instead, you need to submit an inquiry to the company to receive an estimate. Trulia will display various details about your home and the surrounding properties after you submit your information on the website. It's worth contacting Trulia for an estimate if you're not in a hurry to sell your investment property.
Homelight
If you're looking for an accurate estimate and are truly committed to selling your home, Homelight is a must-have on your list of home value websites. While it may take a bit longer to use compared to other estimators on this list due to their request submission process, their reliability is unmatched. Don't hesitate to include Homelight in your research.
HomeLight provides a more accurate property estimate by sourcing data from reliable sources. While the process isn't fully automated, the estimate email may include offers to sell your property. It's recommended that users compare other real estate agents before considering these offers.
Eppraisal
Eppraisal aggregates services and public records. It's not a dedicated price estimator tool, but it queries over a dozen home value websites and uses Zillow as one of its sources to provide a detailed report on your list price. When Eppraisal lacks information for your property, it resorts to data from major service providers such as Zillow. However, for more unique properties, it is recommended to use alternative tools as Eppraisal's estimate may not be accurate.
RE/MAX
RE/MAX offers a home value estimator tool that provides a basic estimate of your property and surrounding properties. Simply enter your address and view an interactive, color-coded map that reveals various property value insights in your area.
You can trust RE/MAX's home value estimator, but be aware the tool is used to promote the company's real estate services. Take caution if you haven't selected an agent yet, as you may be persuaded to sell your property directly through RE/MAX.
Appraisal
While online tools offer convenience, nothing beats a professional appraisal for the most accurate home valuation. A licensed residential appraiser will examine the property in person and consider factors like home condition, improvements, and comparable sales. This is the method lenders use when deciding how much money to lend for a home purchase or refinance. However, this is the most expensive option and might not be necessary for a general idea of your home's worth.
ZipRealty
ZipRealty requires creating an account for the most detailed report. Other sites provide similar data with just an address.
The website requires account registration and promotes real estate services, which can overwhelm users who want quick home value information. However, sellers willing to wait may not mind.
Choosing the Right Home Value Estimator
Choosing the correct home value estimator depends on your specific needs. If you want a quick, free estimate, online tools may suffice. But remember that these tools may not account for your home's recent renovations or unique features. Remember, each device may give a slightly different value.
Using multiple estimators to get a range of values for your home can be helpful. By comparing these values, you can get a more comprehensive picture of your home's worth.
Choosing a Home Value Estimator
If you want to buy or sell a home, it can be challenging to determine which home value estimator to use. Zillow and Redfin are popular options, but Redfin provides more localized valuations.
It is also a good idea to get help from a licensed appraiser. Do you need help buying or selling a New York or Connecticut home? If so, NestApple can help you.
We pay you two-thirds of the buyer agent's commission and will keep no more than one percent. Don't hesitate to contact us!
---