Tech Tools To Help Real Estate Investors
Go Back To Previous Page
---
Investing in real estate comes with challenges, such as finding properties to invest in, selling properties on, and managing rental properties in the portfolio. However, utilizing the right technology can ease those challenges and create incredible scalable opportunities. To help you make the most of what's available, we've covered some of the best tech tools that can transform how you invest in real estate.
Tech To Pull Sales Comps
Sales comps are essential for BRRRR investors because of their role in the eventual refinance and for flippers who want to know the resale value of properties they're interested in. One way of
pulling comps is to hunt for data on Multiple Listings Services (MLS), which can take time, especially when all the data you require for your comps isn't available on those sites.
Another way of pulling comps is to use Zillow's filters, which let you pull reasonable comps in approximately five minutes. You may still need to check MLS for more granular data, but this should never be an issue with Zillow having done 90 percent of the work.
Tech For Easier Rental Estimates
Working out accurate rental estimates takes more than educated guesswork. Rather than spending more time and effort trying to find relevant data, use technology to streamline the process. You can use four different tech tools for data around rental information.
Zillow is a good starting point, especially when single-family homes in high-density areas are concerned. Rent-o-meter is also a good source of rental data. In addition to these tools, you can use online rent estimate tools and email local property managers to ask whether the rents are key to the purchase price. Combining all this data should give you a reliable estimate.
Tech For Marketing To Would-Be Sellers
The old way of finding real estate deals by driving block by block, looking for older properties in need of some TLC, knocking on the door, and trying to negotiate a sale with the owner is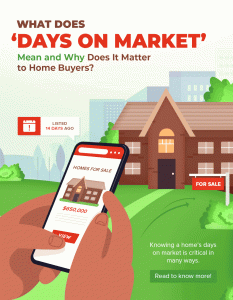 inefficient.
You can transform this into an almost completely automated process by purchasing a database and targeting would-be sellers via online advertising. In a couple of hours, you can whittle down to the correct data set and properly set up the right message, which you can send to hundreds of homeowners in a given area.
Tech For CRM Lead Databases
In the past, property investors had to use their memory, diary, and telephone to stay in touch with owners who wanted to sell. This older way could see a few potential sellers slip through the cracks.
A CRM database is the key to staying organized to keep in touch with owners until they sell their properties. After all, when you have a lead for an owner looking at selling, you must follow up with them relentlessly. Good tools to consider using include Google Sheets, Podio, and Salesforce.
Tech For Automated Rental Property Management
For real estate investors with rental properties in their portfolio, automated rental property management means realizing passive income from those properties without giving up control or revenue to third-party property managers.
It's no secret that professional property managers are not personally invested in the property, overlook damages and maintenance, and do not offer the best renters' support. Despite their substandard performance, they still charge commissions of between 10 percent and 50 percent of revenue. You can use tech that offers automated rental property management for long-term and short-term rentals. Guesty, Hostaway, TurboTenant, and other platforms let you sync and automate processes such as rent collection, managing booking calendars, and signing rental agreements.
Tech For Maintenance Logging
Knowing the maintenance history of a property is important when it comes to repairs and other necessary work. For example, if a tenant reports a leaking roof, the property manager needs to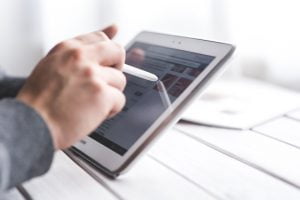 know whether the roof was replaced recently by a new roofer or if it's still the old roof and is still under warranty. Knowing the maintenance history can also clear up questions such as whether the leak has been a recurring problem or whether the leak isn't a leak but a strange runoff because of a unique feature of the property. Relying on human memory and sifting through old files and record books isn't the most efficient way to do this.
Using technology for maintenance logging can make this process much easier, even if one technology stack doesn't have all the features you require. Good property and tenant management platforms include Appfolio, Buildium, and Yardi. However, even with these, you may require additional technology to manage full-time maintenance crew technicians such as carpenters, cleaners, and plumbers. Tech can also help you organize contractors, priorities, and tasks, and it can track timelines for easier management and fewer project risks.
Tech For Finding, Buying, And Managing Rental Properties
Social media is among the best tech tools for finding, buying, and managing rental properties. In addition to finding leads for owners who want to sell their properties, you can market your properties (for rent or sale) via multiple social media channels.
You can also use social media to grow your online presence, enhance your reputation, and communicate with sellers and other rental property owners. A good online presence is essential for real estate investors in an increasingly digital world with an ever-growing number of younger, tech-savvy renters and buyers.
Tech For Virtual Tours And VR-Based Rental Showings
Tours and showings are one of the most time-consuming aspects of leasing rental properties, especially when you have a large pool of candidates. Virtual tours and VR-based rental showings can take the hassle out of this.
With the right technology, you can create and offer 3D virtual tours on your website and relevant social media platforms. If you don't have a dedicated website, consider using a real estate website builder to create one, giving you greater control over your marketing. Virtual tours allow prospective renters to see the home and provide detailed information without setting foot through the door. This can help you to streamline the process of finding your next tenant.
Take Advantage Of Technology
Investing in real estate successfully takes time and requires high efficiency and attention to detail. Use technology to take the hassle out of finding deals, selling or renting properties, managing properties, and dealing with tenants.
---