Avoid these mistakes when you buy a new house
Go Back To Previous Page
---
Congratulations on your thoughts on the new home! We can only imagine the economic and psychological hardships that are involved in the process of buying your new home. Saving money is one of the challenges for people of all ages, and it dramatically aggravates purchases that require a lot of planning, like buying a house. There are a couple of tips that might help you save money. Here is a guide listing all common first-time home buyer mistakes to avoid. We will discuss the mistakes you make when you buy a new house. What are the most common first-time homebuyer mistakes? Let's address the common first-time homebuyer mistakes to avoid.
Let's address common first-time homebuyer mistakes to avoid in home-buying.
#1 Do not overlook your budget
The house you can afford does not only come down to its asking price and closing costs. The home buying process is draining: calculate the monthly mortgage payment and property taxes. Lastly, make sure you qualify for a mortgage.
Before you buy a new home, you must budget every component of the expenditure. Consider this as the first step in saving money. This budget will essentially comprise the loans or any financial assistance you took. Additionally, it would be best to consider all the overheads or amenities you deem crucial.
For instance, investing in a well-known and trusted security system and furniture is safe. These will pay dividends in the grand scheme of things.
Similarly, you might want to include the costs of equipment essential to daily life. It might seem trivial compared to other things, but clubbed up together, they can cost you a more significant amount.
Short-listing the essentials by their priority or importance can help you buy them in several batches, likely to dampen the financial impact. Hence, we recommend listing all the amenities and budgets with everything in mind.
#2 Check the policies and insurance
Every state around the world has a different set of policies and regulations. As a new homeowner, you do not want to skip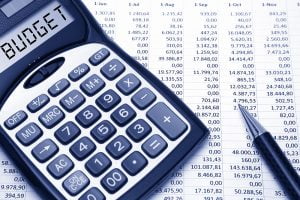 reviewing them. This mistake often results in hefty fines. For instance, certain states require you to register with the authority to install the security system.
This is to facilitate quick action on the part of the authority in case there is any probable danger. It is imperative you know about the laws and the regulations.
To be safer, you can consider hiring a lawyer to elucidate all the rules that require your attention. Failing to prioritize this can cost you fines and multiple rounds to the authorities. Considering an insurance policy is essential.
Due to the diversity of the availability of insurance, it is essential to check different policies and then make an apt choice.
Getting insurance for your property is also mandatory in certain states. It is a decision that an intelligent owner makes to avoid additional costs in case of any mishap. It casts a safety net over your finances for certain unforeseen expenses happening in the future. All in all, it is essential to have insurance and carefully go through the terms and the range of coverage.
#3 Do not make the mistake of not hiring a real estate agent
A real estate agent makes all the difference when buying a new home. They are often the financial saviors who come for a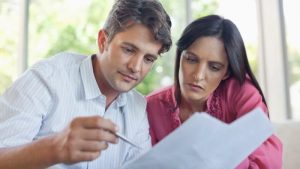 price. Hiring a real estate agent who does not know their job is a bad idea. An excellent real estate agent may charge you higher, but that is ultimately paid off in the better deal they will get for you.
Real estate agents are acutely aware of a particular home's shortcomings. They can assist you with which property you should buy and which is beneficial in the long run. Thus, you can avoid any hasty or wrong purchases with the help of the agents.
Moreover, they are versed in all the intricacies of the policies and the overheads. They are capable of saving a lot of money. Hence, we consider investing in an excellent agent to be wise.
#4 Talking to only one lender
This is a common mistake you make when buying a new house. First-time buyers often get a mortgage from the first (and only) lender or bank they talk to, and that's a big mistake, and you're potentially leaving thousands of dollars on the table.
How this affects you:
The more you shop around, the better basis for comparison you'll have to ensure you get a good deal and the lowest rates possible.
What to do instead:
Shop around with at least three different lenders and a mortgage broker. Compare rates, lender fees, and loan terms. Don't discount customer service and lender responsiveness; both play critical roles in smoothly making the mortgage approval process, especially when many lenders get swamped with applications. Get pre-approved, and don't underestimate this process. Low interest rates have led to a mortgage application boom, especially for FHA loans. Some lenders are more behind on closings than others. Our mortgage rate tables are a great place to start comparison shopping. Later in the process, consider putting in a larger down payment and getting
private mortgage insurance
.
#5 Fixating on the house over the neighborhood
Being too laser-focused on one particular property might be short-sighted if you wind up in a neighborhood you hate, says Alison Bernstein, president and founder of Suburban Jungle, a real estate strategy firm. "Selecting the right town is critical to your life and family development," Bernstein says. "The goal is to find you and your brood a place where the culture and values of the (area) match yours. You can always trade up or down for a new home, add a third
bathroom
, or renovate a basement."
How this affects you:
 You could wind up loving your home but hating your neighborhood.
What to do instead:
Ask your real estate agent to help you track down neighborhood safety stats and school ratings. Measure your commute time and take things like proximity to public transit.
Visit the neighborhood
at different times to get a sense of traffic, neighbor interactions, and the overall vibe to see if it's an area that appeals to you.
#6 Waiting for the 'unicorn.'
Unicorns are mythical creatures both in nature and in real estate. Looking for a home that checks every one of your boxes' can narrow your choices too much and might lead you to pass over good options.
How this affects you:
Looking for perfection might limit your real estate search or lead to you overpaying for a home, and it can also lengthen your home search.
What to do instead:
Keep an open mind about what's on the market and prepare to put in some sweat equity, DiBugnara says. Some loan programs also let you roll the cost of repairs into your mortgage.
Conclusion: Mistakes you make when buying a home
You make many home-buying mistakes when you buy a new house. This list of all the tricks to ensuring the best deal at an affordable price is not limited to those points. However, it gives you a basic layout and covers the crucial issues to consider while purchasing. Some investments may seem unnecessary initially but will likely pay off in the long run.
Remember, the best way to avoid home-buying mistakes is to read and research different properties before getting one.
---