How Can Green Home Features Boost Your Property's Value?
Go Back To Previous Page
---
New York plans to be carbon neutral by 2050, with lawmakers recently passing the Climate Leadership and Community Protection Act. The latter requires the state to reduce its greenhouse emissions to 85% below 1990 by 2050. And one of its biggest targets is housing. In areas like Queens, green buildings with optimal insulation, green energy installations, and systems that exchange indoor and outdoor air are being planned. Renovating existing homes is also key to achieving the 2050 targets. Homeowners considering making green renovations should take note. If they want to sell their homes at a good value, they had better start implementing Green Home design Features soon.
Studies indicate that green homes sell faster and higher prices, fetching around 10% more than energy-guzzling homes. What are some features you can consider working on, and how much could they save you or your tenants if you rent out your home?
Green Home Features: Insulation and Sealing
One essential sustainability-centered renovation you can make is ensuring your home is well insulated. Currently trending in green home design are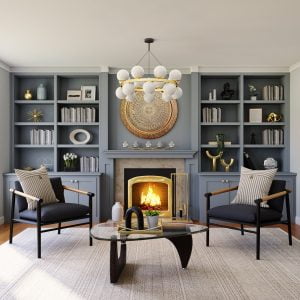 the passive house principles first developed in Germany. Therefore, under this system, buildings are almost totally airtight.
This enables interiors to boast a steady climate that saves homeowners around 15% on heating and cooling costs.
The Environmental Protection Agency calculates that heating and cooling make up around 11% of a home's total energy costs. 
Installing Solar Panels
Solar panels make an excellent investment if you live in an independent home or villa. The price of installing solar panels has dropped by over 60% over the past ten years. And homes with solar panels sell 20% faster than those without them.
Today's solar homes usually come with innovative apps and internal sensors, allowing you to enjoy the benefits of whole-home automation. Through clever programming coupled with a personal solar energy system, you could save up to 23% on energy costs per year.
Investing in Water Savings
You can undertake many projects (both small and large) to save water, and doing so can make having additional features (such as a garden) more affordable. If you have bought your home as an investment, take note.
A garden can add up to 16% of the value of your property. Projects to consider include

building a rainwater tank,

repairing leaking pipes,

installing a rain barrel,

purchasing a low-flow toilet.
It's only a matter of time before New Yorkers are expected to do their share to lower the state's carbon footprint. If you are ready for a green renovation, crunch numbers and prioritize the work, you need to complete. Some of the most important ways to boost your home's value and do your share for the environment include installing solar panels and building a rainwater tank to maintain a garden at a much lower cost. You should also ensure your home is airtight to make significant savings on heating and cool your interiors.
---