Concerted Efforts Lead to More Sustainable NYC Living
Go Back To Previous Page
---
When you think about New York City, with more than 8.38 million residents, it is hard to imagine it being sustainable in any meaningful way. It might therefore come as a massive surprise that New York is one of the states with the lowest levels of carbon emissions in the country. The state is home to 6% of the U.S. population. However, it only produces 3% of its greenhouse emissions. Therefore, this impressive feat is only possible thanks to the city's and its residents' ongoing efforts. Let's look closely at a few of these efforts to help ensure that Big Apple continues on its path towards increased sustainability. We will go over sustainable NYC Living and eco-friendly sustainable living education in NYC.
Sustainable NYC Living: Protecting Water Reservoirs
Over the past few years, the NYC Department of Environmental Protection and the Department of Health have come together to regulate and update a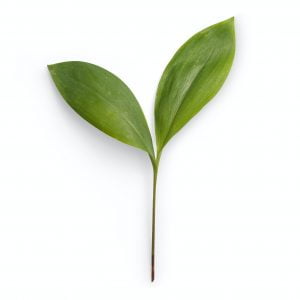 range of policies to protect the most significant freshwater sources in the state.
The city's latest watershed management plan includes measures to address flood mitigation in watershed communities.
They focus on stabilizing eroding stream banks and using best management practices in agricultural endeavors.
These measures are simple to improve the quality of water in NYC. And residents are also playing a role in freshwater preservation by not littering. Also, they focus on reducing the number of harmful chemicals used in homes and businesses.
Lowering the Carbon Footprint
NYC supports the nation's efforts to become more eco-friendly by changing its internal systems and policies.
The general public is the main driving force behind the city's collective smaller carbon footprint.
In addition to riding bicycles, taking the subway, and opting to drive low-emission cars, New Yorkers are also making an effort to render their home more eco-friendly. They invest in solar energy and other eco-friendly systems.
According to the team at EcoWatch, homeowners must make informed decisions when it comes to being eco-conscious.
Having trustworthy reviews and reports available makes choosing a solar solution that suits their lifestyle and budget more accessible. And this behavior results in a solar panel popularity boom.
One of the contributors to NYC's sustainability drive is the growing application of public and private spaces as urban gardens. New Yorkers create green spaces across the city. They include rooftop and balcony gardens and introduce natural elements into residential and commercial buildings.
Thanks to several farmers' markets popping up all over the city, local gardeners, farmers, and other eco enthusiasts develop more green spaces to grow produce. GrownNYC, a local organization dedicated to boosting NYC's quality of life, initiated this trend.
It is hard to think of NYC as a sustainable city. However, thanks to the ongoing efforts of the city and residents alike, it continues to set an example for other large cities across the USA.
---