Gardeners, Maids, Cooks, Handyman, Petcare : Best websites
Go Back To Previous Page
---
Houses are a lot like cars. Even if you take care of them obsessively, they will eventually need repairs. When a house needs a repair or an upgrade, it's often hard to find the right help. Word of mouth tends to be fairly useful at times. However, the truth is most of us don't have a person who knows which services are the best to use. Finding a Handyman, finding a cook, finding a maid, Finding Petcare: NestApple will help you
That's why studies show that most people will search for the services they need online. Unfortunately, you can't always tell which services are the best by just choosing the top Google result. If you want to get quality help at a reasonable price, you often will need to have a site that can help you find that specific type of housework you need. Let's take a look at some of the best sites for each.
Best Site For Direct Bookings For General Home Improvement
If you are in need of handyman services (plumber, electrician, or contracting company), then the best place to look for a professional in your area is Angi. Once more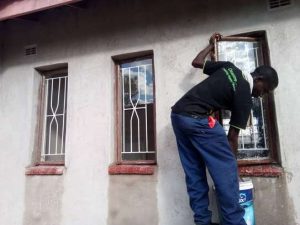 widely known as Angie's List, this service allows you to see a bunch of different contractors for your exact project. This site gives you a customized set of price quotes for the project at hand. It also lets you book them directly through the site.
Since you don't even have to call them up and everything is managed by Angi, you don't have to worry about all the nitty-gritty. Moreover, you also won't have to worry about getting fake reviews. Angi does not allow for anonymous reviews, so you will be able to find out who's saying what.
Best Site For Finding Movers
People who need to find movers have a bunch of different options that they can pursue. As a writer for Upgraded Home, I can tell you that this site often has a lot of widgets and advice articles. You can even get moving quotes there through their partnership with HomeAdvisor and other affiliates.
However, many people tend to go through the more direct route. If you want to find good movers, these sites below tend to be the best ones to do it:
Yelp. Yelp is the go-to for most people who want to have movers, and it's easy to see why. Most quality moving companies are on here. With that said, fake reviews are an issue that you may need to be aware of.
Moving.com. This site is actually remarkably modern and gives you a wide range of different movers you can choose from.
Move.org. The price quotes you get here are amazingly low and the advice is solid.
Best Site For Finding Maids And House Cooks
Efficient maid services and good cooks are surprisingly easy to find online, even if you prefer to hire individual freelancers. Along with sites like Angi, you can get a number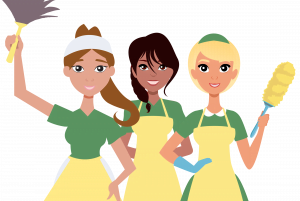 of great referrals from Care.com. As it turns out, that site isn't just for finding nannies, after all. This site also expanded into the realms of professional cooking and hiring a full time house cleaning company.
Best Site For Finding Petcare
If you have a puppy or a kitten that needs to be cared for while you're out and about, it's good to check out Care.com for this matter too. On Care, you can read real reviews of dog walks, get multiple price quotes, and also talk to the house cleaners who might end up cleaning your home. It makes pet sitting booking a session way less taxing issue.
The site also happens to have a very strict vetting process of which professional pet sitters can get on the site and stay on. So if you are the type of person who gets very worried about the welfare of their pets, this is a nice level of security that you can rely on. With that said, there's also nothing wrong with asking the local high school about kids who want to get a summer job as a dog walker or pet sitting.
What Is The Best Site For Finding Handymen?
Do you have a specialized need that you need to have finished? Maybe it's something along the lines of installing a large mirror or even putting together that furniture you got from IKEA. If that's the case, then you may need to try out the app TaskRabbit. This app, which is available on iOS and Android, lets you book handymen near you.
Of course, they also have a computer version too. The site has all the same features and can get you the help you need with same-day assistance. It's pretty neat, and like Angi, they won't allow anonymous reviews. So, you can see what real customers have to say.
What Is The Best Site For Finding local Gardeners?
Landscaping and gardening service are some of the more difficult things to find on the net. That's why it's best to work with major sites like Angi and Yelp to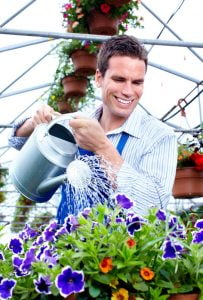 find them. Finding a gardener is tricky. There aren't actually many professional gardening and landscaping-specific services that you can use to find the right help for your home.
However, if we had to choose one that's really, truly amazing for landscaping, we'd choose Landscaping Network.
With that said, most of the other sites that we've mentioned will have some kind of additional options for people who need garden work or lawncare. Angi, Yelp, and TaskRabbit are all pretty famous for their landscaping departments.
Should You Ask Your Real Estate Agent For Help?
The good news for people who are new to an area is that they can often get good advice on local professional companies from their real estate agents. Most brokerages will have a small Rolodex of names they refer clients to when it comes to matters of professional contracting, landscaping, and even cleanouts. So, if you're leery of online reviews, that's a good way to ask others for help when it comes to getting the right company for the job.
---