Looking for a NYC apartment rental this season?
Go Back To Previous Page
---
NestApple is here to guide you in searching for your NYC apartment rental. As one of the best apartment rental listing sites in NYC, we recommend Streeteasy and NestApple. And we can help with both standard monthly apartment rentals in NYC and short-term apartment rentals in  NYC. It has been a not-too-cold-but-nevertheless-too-long winter in NY. Therefore, we are ready for some sunshine. For those living in the city during the summer, NY transforms itself into this outdoor garden filled with alfresco activities, park movie nights, pop-up stores, and peculiar smells. However, it's a time to change for many, a timely move, start a new job, renew a lease, or commence school. Summer is relocation time, and this means finding a new apartment. Home to universities beginning programs in the fall and new job opportunities opening up, summer is the season to move.
Winter is the best time to find a rental in NY.
Fewer people are moving, and less inventory of long-term and short-term listings translates into more negotiating power.
This also means the NYC real estate market is cyclical, with standard falls in the winter and summer peaks.
During the low rent prices in the winter, most NYC landlords compensate for the decrease in demand, and owners offer incentives that are not available in the summer. In the past, the time to rent increased in the winter months. However, this is history and no longer the case, as you can see on rental websites such as Streeteasy or Douglas Elliman.
Depending on your goals, the best months to rent an apartment in NYC are May, June, October, and November. Late spring and early summer are best for apartment hunters who want many options, while the fall brings better prices and less competition.
Are you counting the days and weeks until your current lease ends? Or maybe you're in a month-to-month lease and are waiting to find the perfect apartment to call home. We know that timing's everything, so we've developed some valuable tips and tricks on when to start your apartment search.
Best Time of the Year to Rent in NYC Bottom Line
The best time to rent in NYC is typically late spring and early summer due to the abundance of available apartments.
However, while summer brings more availability, it also brings more competition.
So if you're looking for the best price, renting in the winter or 2022-2023 could be a good idea, as prices are lower during the colder months.
The New York Times recently published an article calling 2017 the year of the renters.
With renters unwilling or unable to pay higher sums, rents have primarily been flat-lined. However, it seems we have come to the year of the renter's market.
Currently, the New York rental market has more inventory than demand. New York City landlords are under immense pressure to keep their buildings full in the face of increasing vacancy rates. Rental properties of any price range feel the tension in the context of a lower rental rate.
So what does this mean for tenants? It's time to NEGOTIATE your NYC apartment rental!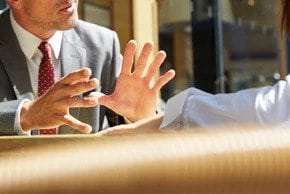 Landlord care is hitting record highs. Concessions can mean getting 1 or 2 months of free rent, no broker fees, new appliances, reduced security deposits, and any other creative benefit you can think of.
This is great for your NYC apartment rental. Experts are calling these concessions "the new normal." Those are investment properties for landlords, and the most important thing is to get a good tenant through the door who starts paying rent.
Luxury buildings in Manhattan are even offering gift cards to renters who sign a lease in new constructions. You can find which ones using interactive map views and select criteria such as commute time, rental prices, time of year to rent, etc.
Even though this will not reduce your monthly fees, psychologically, it's an incentive to help you pull the trigger while getting some perks and saving some initial cash.
This does not mean renters have beaten the system, and accepting concessions allows landlords to keep their asking prices high. But a victory is a victory. It will help if you take your savings in whatever shape and size.
Remember when negotiating your NYC apartment rental: don't take no for an answer.
Be assertive and share some facts and data with your landlord/broker. At NestApple, we operate under current market trends and give you money back when you sign a lease with us! There are many sites out there to find a place.
We can recommend you a few of the best apartment rental sites in NYC for both monthly apartment rentals in NYC and short-term apartment rentals in NYC.
---