What do Real Estate Agents Make in NYC? – NestApple
Go Back To Previous Page
---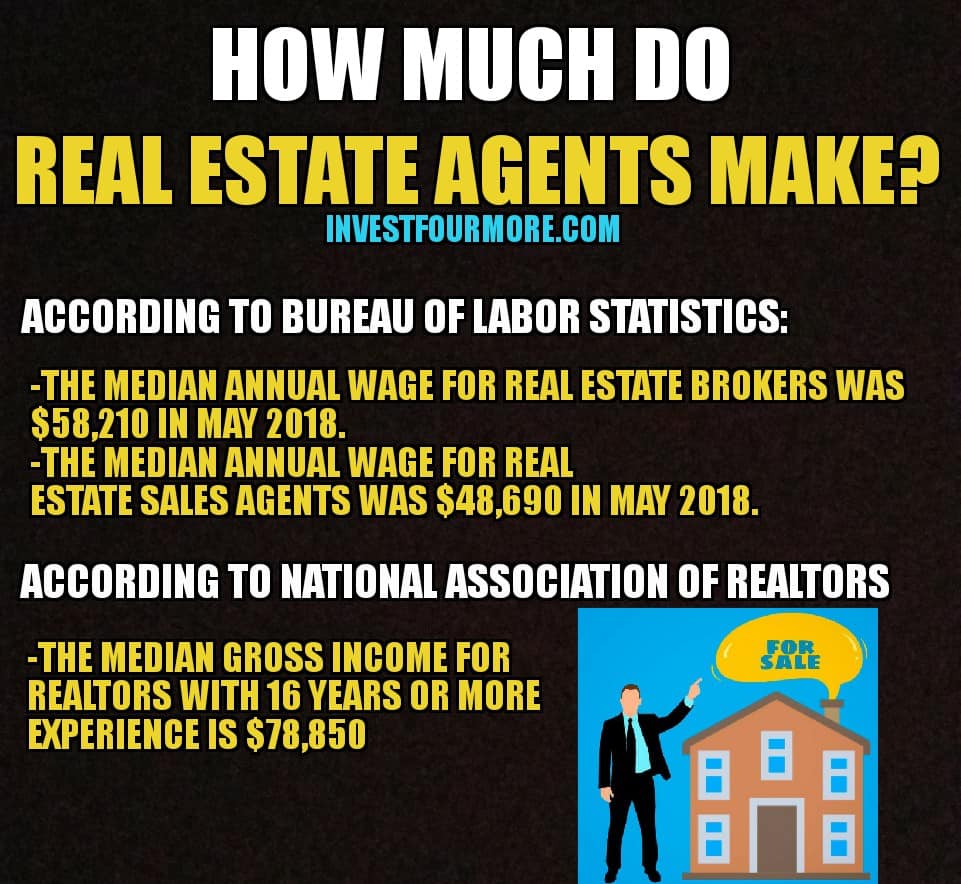 Some Make a lot, But It's Not Money Alone That Drives Them. So what do real estate agents make in NYC?  Every fan of the Bravo Channel's hit cable TV series, Million Dollar Listing New York, knows it. Being a top-producing real estate agent in the City is not only glamorous but incredibly lucrative too. When you're not hosting a wild, celebrity-packed open house event at a $20 million penthouse apartment, then you're closing a multi-million dollar deal in some swank high-rise condos. How much can a real estate agent make in NYC?
That's the Hollywood version of real estate agents in New York City. The accurate picture remains a little bit different.
There are, of course, high flying Upper East Side and SoHo agents who are celebrities in their own right. And they do close multiple eight-figure deals with some frequency. However, for most agents, the reality is quite different. 
The "Real" Realtors of America: how much money do real estate agents make?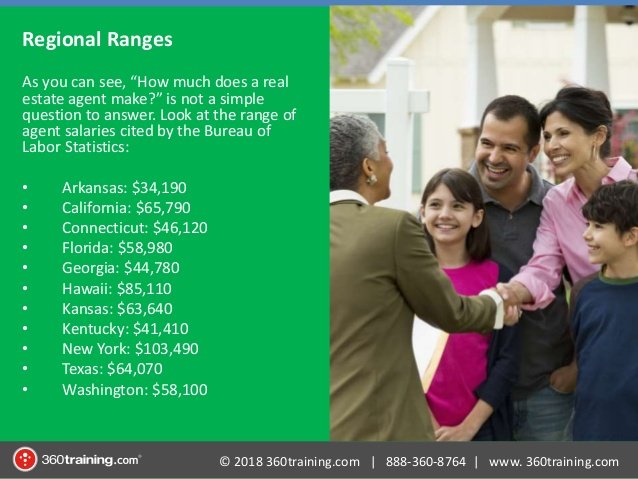 Most work-a-day real estate brokers and agents do not host glitterati packed open houses. Nor are they closing multiple million-dollar deals every week. Moreover, most aren't model handsome. Nor are they wearing Armani suits to work every day. 
Nationally, the average income of a Realtor in 2017 totaled a measly $39,900 according to the Bureau of Labor statistics. The amount of their deals remains small as well, as are the number of closings they attend. Typically, they do eleven "sides" per year. Various MLS's (Multiple Listing Service) confirmed those data
This means they are part of either the "sell-side" of the deal representing the seller or the "buy-side" of the transaction representing the buyer. But what's most shocking is their age. The average age of a Realtor is 54 years old, and most are women. 
there is no such thing as a real estate broker salary. Real estate agents make a commission on each home they successfully sell your home. That commission is generally around 5-6% of the sales price. But one agent won't necessarily pocket the entire 5-6%. The seller's agent (or "listing agent") and the buyer's agent will split the commission 50/50.
However — whether they're representing the home seller or the home buyer — both types of real estate agents are paid by the seller when the sale is complete. Since real estate commissions can be high, it makes sense to shop around for your real estate agent.
The "Real" Realtors of New York: what regular Real Estate agents Make in NYC
What do real estate agents make in NYC? New York City Realtors fare much better than their colleagues working in the rest of the country. According to the Quarterly Census of Employment and Wages published by the State of New York, New York City real estate salespersons averaged an income of $75,800 in 2015.
Today's average is probably slightly higher. This is a lot better than what they were making in 2008, at the start of the financial crisis. Then, their average compensation was a little over $57,900.
Real estate agent salaries aren't based on a yearly or hourly wage.
Instead, most agents make money only after a home has sold. This income is in the form of a commission, which equates to a percentage of the home's selling price. So the broker salary in New York City depends on the sales price of homes where they work.
Zillow reports the median sale price of a U.S. home was just over $287,000 in May of 2021. A 6% commission on a home buying or selling at $287,000 would equal $17,220. Even after a 50/50 commission split, an agent could earn $8,610 on the home sale. And, at the high end of the market, the figures must bring tears even to rich people's eyes.
A homeowner who sold a mansion in Manhattan or Beverly Hills worth $50 million would be writing (through those tears) $2.5 million or $3 million commission checks. But before you decide to launch your new career as an agent, remember that not every real estate professional works in New York or California, and not every real estate transaction includes seven figures.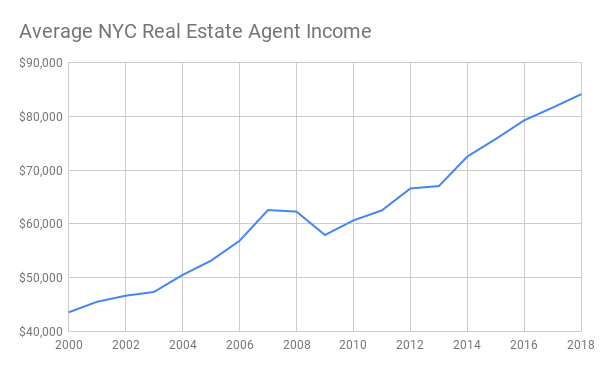 Because they are independent contractors with real estate licenses, not salaried staff, Real estate agents usually lose out on benefits. Things like healthcare benefits, paid vacation time, and other perks aren't typically part of their package. 
However, some large brokerages do offer "group" health care benefits. By bundling all of their agents together, they can cut a better deal with health insurance companies, which reduces the cost of that coverage for commission-only agents. 
Income increases with longer hours
How much does the average real estate agent make? One way to figure that out is to look at what agents who put in an average amount of hours are earning. In real estate, longer hours usually mean higher earnings. According to our survey, agents putting in 40 to 50 hours a week can expect to make around $68,000.
Agents who work between 51 to 59 hours a week can expect to earn around $85,000. It's important to note that these are only estimates, and many factors can influence these numbers.
The "Super Agents": what super Real Estate agents Make in NYC.
StreetEasy, the largest online property listing platform in New York City, estimated that there are perhaps a few hundred "super agents" who do make the big bucks and do, at least some of the time, throw lavish open house events.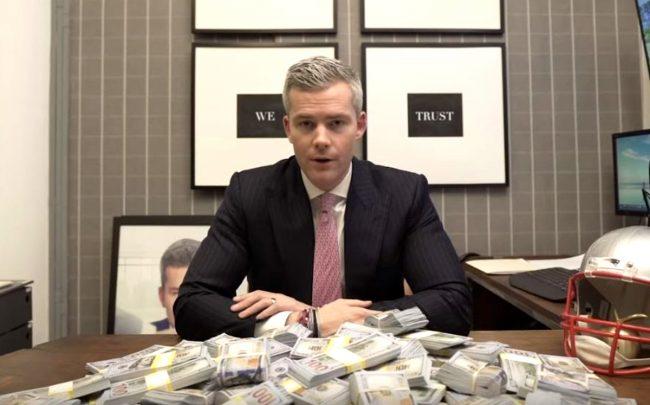 Ryan Serhant – one of the stars on "Million Dollar Listing New York" – is one of the most famous "super agents." His career, like so many others in the real estate business, started small.
Shortly after graduating from Hamilton College, Serhant became an actor. When that didn't pan out, he became a New York City real estate agent. During his first year, his income was precisely zero.
His first big sale was for an $8.5 million unit in Manhattan. From there, his fortunes rose. In 2012, the New York real estate publication The Real Deal ranked Serhant #15 out of the top 100 agents in New York. By 2017, his team closed $838 million in Manhattan real estate, rocketing them to the number one position in the City.
How do realtors get paid?

Experienced agents earn top dollar.

In real estate, having more experience typically means a real estate agent will earn more. A real estate agent might earn somewhere between $60,000 to 80,000 dollars in the middle of their career. Again, this number is dependent on other factors which influence the average real estate agent's earnings.
What percentage do realtors make?

Commission splits from big numbers to small take home
Some folks usually do a quick math calculation in their heads. They realize that real estate agents would make a $60,000 commission on a $1 million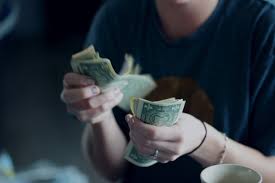 sale. For illustration purposes, that's the median price of a home sale in Manhattan right now. As a result, those folks often want to quit their job immediately and become an agent. 
The fact of the matter is that commissions get split between brokers and agents. These commission "splits" quickly whittle down the amount each person involved in the transaction puts in their pocket.
A $60,000 commission gets divided between the sell-side and the buy-side agents and brokers. Each gets 3% of the 6% average realtor commission. This 3% or $30,000 gets again divided between the agent who facilitated the sale and the broker they work for. These broker/agent splits vary.
A hotshot agent can keep up to 70% of the $30,000 commission. However, most percentages are 50/50, with the agent getting 1.5%, or $15,000, and their broker getting the same. So a $60,000 commission quickly shrinks to $15,000. Furthermore, it would take an agent five deals – or "sides" – to earn the average income of a typical New York City real estate agent. 
While average pay isn't excessive, fees can be
The current paradigm where agents get paid on a commission basis results in extremely high costs for the few agents' clients. If you're a buyer or
seller and think paying an attorney $500 an hour seems high, your agent earns at least that much, if not more. That's because you're essentially paying to subsidize all the "free" work agents do for other potential clients.
The typical agent spends over 90% of their time doing work for which they don't get compensated, from lead generation to working with potential clients who don't end up closing. You shouldn't be paying for these inefficiencies if you're a motivated client, which is why at NestApple, we offer buyers commission rebates and sellers lower listing fees. 
Example of fee breakdown
Listing agents often work with a buyer's agent or an agent who helps the buyer find a home. This means that at the end of the transaction, the listing agent and buyer's agent split the total commission of the sale.
When factoring in the brokers' fees, the total amount decreases. Here is an example of how a $300,000 home sale with a 6% commission breaks down at closing. How much do top real estate agents make in NYC?
A $300,000 home sold with a 6% commission rate amounts to $18,000 (unless dual agency).

The listing broker and buyer's agent broker each took $9,000 (or half).

The real estate brokerage firm split the $9,000 with the agent at a 60/40 ratio.

The listing agent and buyer's agent each took $5,400 ($9,000 x 0.6).

Each broker keeps $3,600.
More than Just Money
There are several benefits that real estate agents get that are not financial but that are a very much valued part of the job. Many agents love the fact that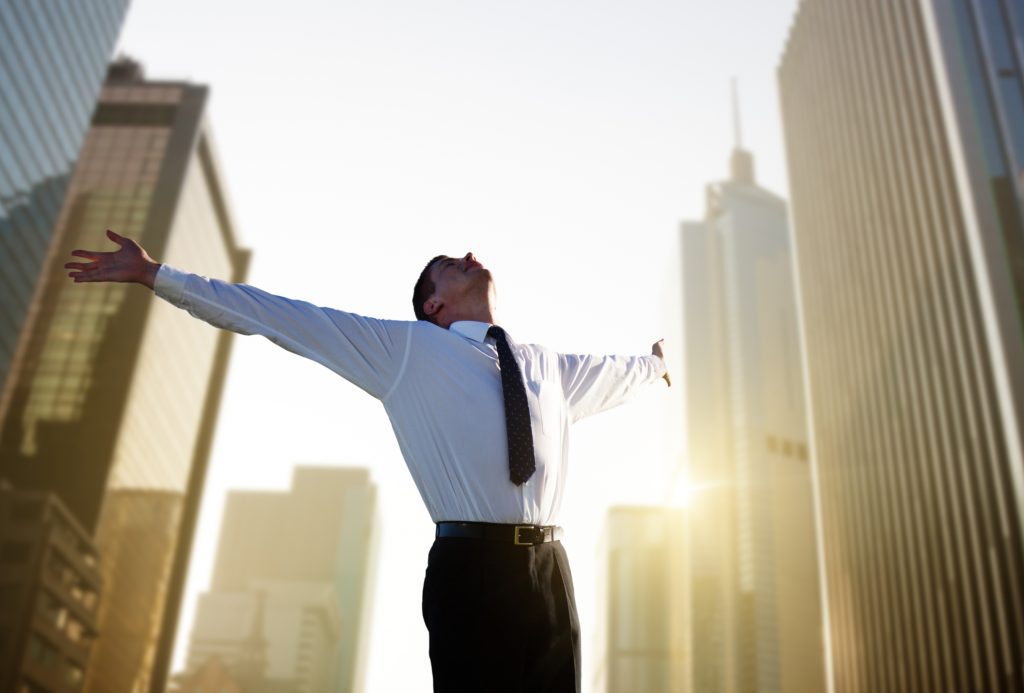 they are their bosses. They do not have to work full-time or even part-time. their schedule is flexible.
They also like that they alone decide the pace and the number of hours they work each day. Some find that they are responsible for their income – not having to rely on the whims of a boss – as a fulfilling benefit of the business. 
Finally, the feeling of accomplishment many real estate agents get when they close a deal is rewarding. No doubt, the money that comes from that accomplishment doesn't hurt either.  
---