Compass is a Ponzi Scheme – NestApple
Go Back To Previous Page
---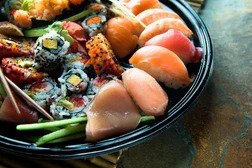 Next time you go out for sushi in New York or Los Angeles, don't bother ordering halibut. It's unlikely halibut at all. Did you know that when you eat out at restaurants, the fish served is not what you ordered (at least in 43% of the cases)? DNA tests highlighted this "bait-and-switch" or "fish fraud," whatever you want to call it. Similarly, we will review the most massive Real Estate Ponzi Scheme in real estate history. What Compass real estate NYC is performing is a scam. And we predict that if they IPO, the Compass real estate stock price will drop post-IPO.
The Fintech startup Compass Realty invented the "venture capital bait-and-switch" or Real Estate Ponzi Scheme for its investors.
This week, Compass Realty announced that it raised another $100 million. This money will expand its sales and rental listings service to every major city in the U.S. Also, its new CRM technology will integrate client listings and transaction data.
This Series E values the company at a whopping $1.8 billion (pre-money). Compass wants to shake up how people find places, and it is not revealing too many details about what form its business would take.
This winter, the V.C. market remains "hot," allowing Real Estate Ponzi Scheme to grow.
Investors remain cash-rich, the S&P & the Nasdaq are both at record highs, and spreads are at historical tights. At this cycle time, investors are desperate to deploy their cash. They do not make the difference between a real unicorn and a Ponzi scheme like you do not make a difference between halibut and tilapia.
Interestingly, Compass had over $100 million in the bank before the raise, and the firm didn't need the money. It is strange, bringing the company's total raised to $325 million.
Here is the catch: Compass real estate NYC looks more like a traditional realty broker.
It employs more than 2,000 real estate agents, who take a percentage of the selling price and give 15 to 30 percent to Compass. They make money buying or selling real estate.
It lures the industry's top talent with lavish signing bonuses or stock options and specializes in high-margin, luxury homes in upscale, coastal markets.
According to several agents, the much-touted technology is not that different from what other brokers provide.
What Compass calls "technology" remains, in fact, local marketing tools. Think of software to book client appointments instead of a notepad: this is not "tech." This recent article from Bloomberg casts doubt on this very rich valuation.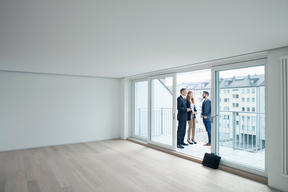 Since its founding in 2013, Compass has grown to 2,000 agents in 10 regions, sometimes offering them free stock options, with plans to add another ten markets by 2020. It claims it had $180 million in revenue last year and is on track to make $350 million this year.
But no profits, just losses. Brokerage valuations get typically are based on multiples of a firm's earnings. Compass, instead, raised money using FinTech-like multiples.
However, Compass is not a FinTech. But a real estate brokerage agency. No one can change that the Compass model's success will remain based on traditional brokerage metrics.
These metrics evolve as I am writing this article. Compass Real Estate NYC raised money based on growth and high margins.
This valuation is a blatant lie to their current and new investors. The old 6% model is already over, and 5% is the new 6%. I predict 4% and very soon at 3%, maybe even 2%.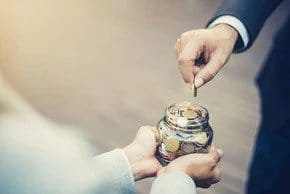 Technology has changed the way business is done in ways that were unimaginable a decade ago. Experts say that residential real estate practices should adapt and evolve. Now, buyers and sellers have unlimited access to property listings and other information that was once hard to get.
Twenty years ago, brokers received apartment listings over fax and had access to information unavailable to the general public.
Brokers had an insight into the business. Brokers are still valuable and play a significant role in real estate transactions. However, it is realistic to say their role has changed and should be reflected in the commissions they receive.
This is why Compass Real Estate rushed to raise cash at a valuation that is not just "rich" but unrealistic. The company was already sitting on cash. With that cash, Compass is spending millions bringing top-notch superstar elite agents into their company, designing their website, and advertising to generate traffic for its website.
The real estate market is going the other way with higher transparency, disintermediation, and lower fees.
Let me predict for 2018. Uber is the largest transportation company in the world without owning a single vehicle, and Airbnb is the largest hospitality company without owning a single hotel room. Then new companies will emerge and transform the real estate system.

This situation is where NestApple comes in this Real Estate Ponzi Scheme.
NestApple is a disruptive brokerage firm offering cashback to buyers. For every broker commission, NestApple receives, its clients automatically get 2/3 back. NestApple donates after each deal to a local not-for-profit in the area where the closing occurred. NestApple will become the largest brokerage firm without a single broker.
Like Amazon is creating Armageddon in retail and shopping malls, NestApple is the latest model after traditional real estate firms. Old fashion brokerage firms can undoubtedly raise cash with the valuation multiples of FinTech and claim they have sticky capital.
However, even the more patient investors will soon knock at their door and want to see returns on their money.
The clock is ticking till these investors realize they paid for halibut and get served tilapia!
---