1 – Report the New York broker to the New York Department of State
To begin with, you can either mail or email a complaint to New York's State's division of licensing services. For instance, you can file a claim on the New York Department of State website. Precisely, you can download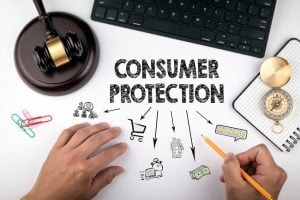 the official Complaint Form. There are instructions about where to email or mail it.
If you don't live in New York State, you can find instructions for your State by merely searching the internet for your State with "file a complaint against a realtor."
2 – Your agent can report a broker to REBNY
An individual cannot report a realtor to REBNY (Real Estate Board of New York) for misconduct or unethical behavior. Only a broker or an agent can report a broker to REBNY. We remind you there is not a Realtor association or MLS in NYC.
As a result, Manhattan-based REBNY operates as the real estate authority. Nevertheless, you can read REBNY's Code of Ethics. On the REBNY website, there is no easy way to file a formal complaint against a broker. Your broker has to contact REBNY here, and your agent needs to call the main REBNY phone number and ask who to talk to file a claim.
3- Report the broker to HUD
If you are a victim of fair housing law violations (steering or discrimination), this becomes a federal matter. You can report the incident to the U.S. Department of Housing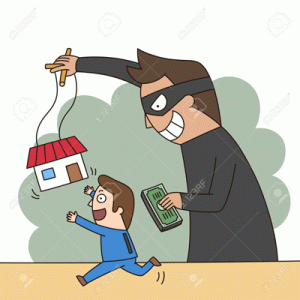 and Urban Development.
The victim can file a complaint on the HUD website. There is also a number to report fair housing violations by telephone. Lastly, the site has a form to print and mail to the local FHEO location.
4 – Report the broker to the Antitrust Division of the Department of Justice
You can report a broker to the Antitrust Division of the Department of Justice for violations of antitrust laws (such as price-fixing, boycotting of discount brokers, and market allocation).
You can file a claim directly to the Citizen Complaint Center. There is no standard complaint form to fill out; you must email or call.
When to file a complaint vs. your real estate agent
1- Filing a complaint is a significant decision.
It must be a last resort, as it is an aggressive move. For example, you can compare filing a complaint against a Realtor to filing a complaint with your State's Bar association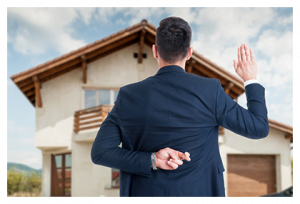 against a lawyer. Another example is filing a claim against your doctor with your State's medical board. This decision is provocative.
The accused professional becomes subject to potential fines, sometimes disciplinary action, and even losing their license to practice. If the accused agent loses their license, you will have deprived your agent of his job.
2- When a broker is threatening you with litigation
In this case, we recommend filing a complaint if an agent threatens you with litigation. If you filed a claim immediately after an agent threatened you, it could help you take the lead in a dispute. It can also cause the offending agent to focus on a response to authorities vs. pursuing you.
We remind you that you can only file a claim if you have a ground for doing so. That means if the agent has violated his fiduciary duty towards you. You can also file a complaint if the agent is incompetent or lacks ethics.
Last but not least, you can file a claim if the agent has discriminated against you.
3- File a complaint before closing and before any commission gets paid.
It's more effective to file a complaint before any real estate  commission exchanges hands. Therefore, you can prevent the payment of an unjustified commission. However, if you wait and only file a complaint after the closing, you may have to wait a long time before seeing any monetary restitution.
Most real estate brokers do not make much money and live off a tight budget. As a result, the agent may have spent the commission they earned before any regulatory authority rules that the commission should be repaid.
Justifications to file a complaint vs. your real estate agent
1 – The broker has not provided the client with the agency disclosure form
The real estate broker must present the customer with an N.Y. agency disclosure form. This document explains whom they represent. Even though the law does not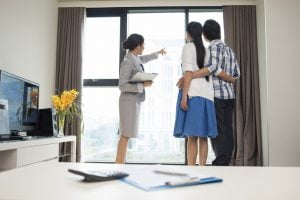 require the client to sign the disclosure form, the realtor must legally present the form to the customer at "First Substantial Contact."
This concept refers to when people negotiate pricing and terms or a potential offer. For example, real estate law does not require the realtor to present an agency disclosure form when someone walks into an open house.
Failure to present this document precludes a realtor from earning a full commission in the case of a dispute. Because many realtors don't show supporting documents, a litigator first asks whether the realtor gave an agency disclosure form to the client.
If the broker fails to perform this mandatory duty, then this broker is at risk of losing a commission fee.
2 – The agent is threatening to pay a broker fee => file a complaint vs. your real estate agent
A common reason to file a complaint against a real estate agent is when a broker tries to threaten a tenant into paying a fee on a rental listing. In this case, the realtor was not the procuring cause of the deal, or the agent did not present the agency disclosure form.
Often, unscrupulous agents will successfully threaten tenants into paying a broker fee by threatening the tenant with litigation. If that happens, you should inform the agent of the recent New York Department of State ruling on 1/31/2020, stating that listing agents cannot collect a fee from the tenant.
3 – The agent violated his fiduciary duty towards his client => file a complaint vs. your real estate agent
The best reason to file a claim against an agent for misconduct is if the agent engaged in unethical behavior to the detriment of his client. Let's give a typical example. Imagine a seller's agent received two offers, one from a direct buyer and one from a represented buyer.
The represented buyer is more qualified, and the bid is higher. However, the listing agent successfully pushes the seller to accept the direct buyer's offer because the listing agent would earn the entire 6% real estate agent's total commission. This attitude represents a violation of the realtor's fiduciary duty towards the seller for personal interest.
If discovered, a customer needs this behavior of this broker should be reported to the New York Department of State.
Examples of situations when you can file a complaint vs. your real estate agent
We frequently hear of
rental agents
threatening customers into paying them a fee. For example, it can be a listing agent putting up a commercial unit for rent on LoopNet without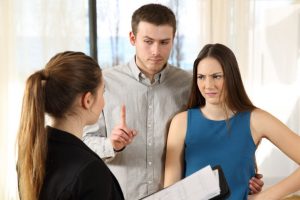 permission from the landlord and without sharing any agency disclosure form with the owner.
This listing agent no longer wishes to work with this owner when the landlord refuses to accept a given deal from a potential tenant. Later, the upset landlord reaches directly to the tenant and negotiates a different deal.
They submit the building's rental application without the original broker's involvement.
Nevertheless, despite not being the procuring cause of the deal and not sending any disclosure forms, the former listing broker threatened the tenant and the landlord with REBNY arbitration if they did not pay a broker's fee.
In this frequent situation, the former broker did not bother to provide the disclosure form to the tenant either. As a result, It is becoming very unclear who this broker was claiming to represent.
Besides
, it is unethical for a licensed real estate broker to attempt to threaten customers into paying a fee when she has violated the licensing law by not providing the agency disclosure form. Lastly, this mistake precludes a broker from deserving any real estate agent commission.