REBNY rules on buyer representation in NYC
Go Back To Previous Page
---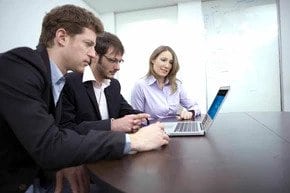 What is a procuring cause? How to find a broker in NYC? Which agent is entitled to the buyer's broker commission in NYC? Should a buyer sign a broker agreement in NYC? We will go through all the most frequent questions clients ask about broker representation. We will share the official rules on REBNY on buyer representation in NYC. Those apply to all REBNY member firms, including buyer broker commission rebates. How to find a buyer's broker in NYC?
New Yorkers tend to be pretty independent, often scouting properties solo rather than enlisting the help of a real estate agent. In a world of increasingly convenient self-service opportunities, we get it.
But when it does come time to consider making an offer, should you sign a dual-agency disclosure with the listing agent or seek your buyer's agent?
Can a buyer always get representation in a transaction?​​
Yes, the New York State Department of State ("DOS") has consistently stated that a buyer​​ has a right to get representation in a real estate transaction. The listing agent or broker must always honor this right, and the DOS has declared that.
"any such denial violates the listing broker's duty to deal honestly, fairly, and in good faith with the buyer."
May a listing broker refuse to work with a buyer's broker if the seller has specifically asked its broker not to?
No. Doing so would represent a violation of the listing broker's duty to deal fairly with a buyer. This remains true even though the listing broker followed the seller's instructions. According to the DOS:
"Assuming a seller chooses to use the services of a real estate broker. The seller must do so with the understanding that the broker cannot refuse to cooperate with real estate brokers who represent home buyers."
Does a broker deserve a commission by only showing a property under REBNY buyer representation rules in NYC?
No. Merely showing a buyer a property does not necessarily entitle a REBNY member to a commission. A broker is entitled to a share of the commission if they become the "procuring cause." As defined by the National Association of Realtors (NAR) as "the uninterrupted series of causal events that leads to a successful transaction."
This means a broker deserves a real estate agent commission for the sale. In New York City, the Appellate Division stated that a "direct and proximate link" between the broker and the transaction must exist. This is the way for the broker to become eligible for a commission.
What constitutes the "procuring cause" under REBNY buyer representation rules in NYC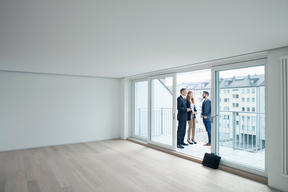 "Procuring cause" does not get defined precisely anywhere.
However, case law suggests that a real estate buyer's broker in NYC must show a "direct and proximate link between the bare introduction of the buyer and seller and the transaction."
In other words, a REBNY member must bring a meeting of the minds between buyer and seller. He must show that he generated a chain of circumstances that led to the sale. The ultimate determination of whether or not the REBNY member procured the buyer remains a fact-sensitive inquiry. This judgment turns on the specific facts and circumstances of each case.
May a buyer switch to realtors at any time during a transaction?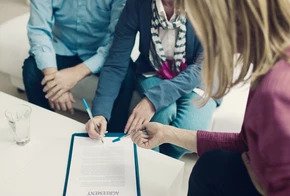 Yes. Without an exclusive representation agreement, a buyer may switch real estate brokers at any time during a transaction.
A buyer's Broker Agreement details who represents the buyer.
Once you sign a buyer's agent agreement, you become legally obligated to work with that agent. Therefore, the buyer's decision to change brokers does not necessarily dictate which broker remains the buyer's procuring cause. An exclusive buyer's broker agreement in NYC remains rare.
For example, let's assume that buyer's broker NYC A represented the buyer for the entire transaction. The buyer instructs Broker A not to come to the closing the night before closing. Because the buyer brings Broker Z., The buyer has the right to change to Broker Z.
However, doing so does not negate that Broker A was the "procuring cause."
In this case, Broker A would still be entitled to share in the commission even though the buyer has changed brokers. This becomes a procuring cause dispute between real estate agents.
Once again, determining who became the procuring cause of the transaction depends on each case's specific facts and circumstances.
What is Dual Agency?
First, let's break down what "dual agency" actually entails. A dual-agency real estate transaction is when one real estate brokerage represents both the seller and buyer of a property. At a glance, it may not seem like much of an issue.
The problem is that the buyer and seller have competing interests and want the best outcomes for themselves. A seller's agent is under contract to represent the best interests of their primary client — the seller. A dual agent must act in the best interest of both the seller and the buyer. While this is certainly possible, it's tricky, especially during negotiations.
A dual agent cannot disclose confidential information to either party and must act as an impartial resource. This is often easier said than done and can lead to frustrations in the context of buyer's broker agreement NYC.
After a showing, many clients contacted Nestapple after another buyer's broker, NYC, placed an offer.
Those actions alone do not constitute a procuring cause. You can read our FAQ on broker representation if you have more questions. How to find a buyer's broker in NYC? It is easy. Call NestApple to get a buyer broker commission rebate!
---