What You Should Know When Buying A Property in NYC
Go Back To Previous Page
---
Buying a property remains one of the significant decisions you'll make. It requires planning and thorough research to ensure you get the right property for your needs. Sometimes, your failure to make the purchase process seriously can lead to problems like wasting your money on the wrong real estate investment. Hence, to make sure you're making sound decisions, you must familiarize yourself with the ins and outs of purchasing a property. An example remains buying a vacation rental property. How to buy a multifamily property? What makes buying a foreclosed property risky?
Here's what you should know when you buy a property anytime soon.
Hiring A Real Estate Agent Can Streamline The Buying Process 
Working with a real estate agent in various properties and real estate markets remains beneficial in the transaction. The best thing about having a real estate agent is that they can help you save some money. Since they're great negotiators, they can secure a lower down payment throughout the negotiation process. You don't need to deal with some unnecessary costs when this happens.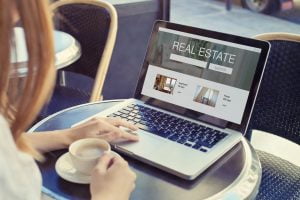 Moreover, a reliable real estate agent can help with other buying aspects, such as completing all necessary paperwork and other tasks.
Since most of these professionals are experts in preparing for property appraisal, they can help you determine whether a specific property is worth your investment.
Buying A Property May Take Time
In most cases, a property purchase may take some time, and it's usually not a transaction that happens overnight. Depending on the circumstances, you may experience delays due to essential factors during the closing process.
One example is the seller's lien on the property's title. When this happens, the seller needs to clear the title with any lien before you can buy it. This means a few more days of delays in the overall transaction.
For this reason, you need to be realistic about the timeline. Try not to get too frustrated if you face some delays. That way, you can make your buying journey less stressful.
Closing Costs Can Be Expensive when Buying A Property
Closing costs are the fees you usually pay at closing a real estate transaction. Thus, you must deal with the closing costs before taking full real estate ownership if you're purchasing a property. However, closing expenses can be expensive, so you should budget them properly.
Closing costs include broker fees, third-party fees, transfer taxes, and escrow fees. Given these expenses, you must ensure you can handle them while shopping for a property. As a buyer, you should also determine whether you can afford to pay for them, making the transaction more financially viable.
Many Documents Required For A Property Purchase
Buying real estate isn't just looking for the right one based on your needs; it also involves a lot of paperwork to ensure a seamless transaction. The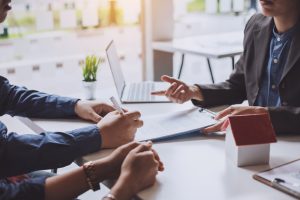 following is the list of documents you need to deal with when purchasing a property:
Sales Deed: It's an essential document since it serves as proof of the property's title ownership. To make sure it's valid, you need to register in the registry office of the area where the real estate is situated.
General Power of Attorney: If the sale is entered into by an authorized representative of the property's owner, make sure to secure this legal document to avoid legal troubles. It's an official record proving that a person other than the property owner completed the transaction.
Sale Agreement: It's another important document you should have because it contains vital information about the property you're buying. These can include possession date, terms and conditions of the purchase, payment plan, and other similar information.
Property Tax Receipts: Since owners must pay property taxes, secure copies of the previous owner's property tax receipts. These documents can help establish the property's legal status and avoid future tax issues.
Encumbrance Certificate: It's a document that proves that the property you want to buy doesn't have any pending mortgages and other legal dues.
Due Diligence Is Required With A Property Purchase  
A property purchase remains a considerable investment. Hence, due diligence is required when buying real estate. Unless you've ascertained the seller's credentials and ownership status over the property, you must be careful to enter any transaction.
Although the sale seems lucrative and safe, you should avoid working with people you think you can't trust.
To avoid trouble, it's crucial not to sign anything without research. Get to know the people you work with, including the property owner and the real estate agent. Doing so can help determine if the buying transaction is worth your investment.
Bottom Line  
A property purchase is not daunting. By keeping the information mentioned above in mind, you can streamline the transaction from beginning to end. The more you know what it takes to buy a property, the more you can avoid unnecessary problems and make the process more successful.
---