What's a Short Sale in New york?
Go Back To Previous Page
---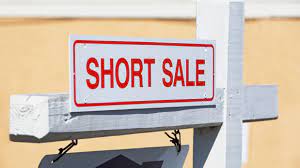 You may have heard about short-sale homes as a great way to get a deal on a property. Also, you might have heard horror stories over the years. Either way, it's got you curious for a good reason. Short sales of homes are one of the most misunderstood processes in real estate. And they really can produce some of the best deals on the market. To help make it easier to understand, we've compiled this comprehensive guide. In this article, you'll learn what a short-sale house is, how the process works, and how it compares to foreclosure. We will teach you a few things to remember when looking into them. So let's jump straight into it.
A short-sale house is the sale of a home for net proceeds less than the outstanding mortgage debt balance. Therefore, the bank must approve a short sale because the lender will lose money. Lastly, the lender is "short" the difference between the sale's net proceeds and the mortgage loan amount.
What is a Short Sale in Real Estate?
A short sale of homes occurs when a lender is willing to accept an offer of less than the remaining mortgage amount.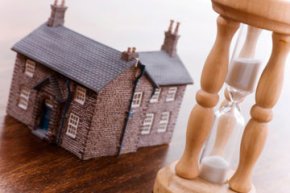 Essentially, they are selling the house short, getting less for it than the borrower owes the bank. Lenders do this to facilitate the sale of the property from a distressed owner that can't make the mortgage payments anymore, and they will then forgive the remaining loan amount above the agreed-on amount.
The lender typically offers this option to avoid foreclosure (more on that later), which is terrible for both the lender and the homeowner. Remember that the lender still has to accept your offer, and they won't necessarily take a low bid to get rid of the property.
Lastly, the homeowner can't accept it, making the short sale home process potentially long and drawn out. So let's take a quick look at how the process works.
How a Short Sale Works
The short sale process can be long and unpredictable, but it still follows a similar series of steps every time. Let's take a look
at how a short sale works and how you can start working towards buying one today:
Find the short sale. You can look for them online yourself. But the easiest way to find them is to enlist the help of an experienced real estate agent. They can discover pre-foreclosure properties quickly and easily and pass them on to you.
Check out the property. Once you find a potential property, you want to check it out and see its condition. With this info, you can start looking at how much the borrower owes and comparing that to what it'll be worth once you finish repairs. This is when you'll determine the potential profit you can make on the purchase.
Determine how you're going to pay for it. The easiest way to finance a short sale is to get a loan from the existing loan holder. If not, make sure you have your ducks lined up in a row so you can move quickly if needed.
Reach out to the lender. Once you have the funds secured (or if you want to get a loan from the lender), it's time to reach out. Once you contact the lender, you can fill out their short sale application. Get a proposal together, and make an offer.
If they accept, seal the deal, and you're good to go!
Is a Short Sale Different than a Foreclosure?
Short sales and foreclosures are not the same things. As mentioned above, lenders offer to avoid foreclosure. A foreclosure is the lender's forced repossession, whereas a short sale is an agreed-upon process by both the homeowner and the lender.
So which one is better?
Is a Short Sale Better than a Foreclosure?
The lender holding the mortgage loan typically prefers a short-sale house because it allows them to get back as much money as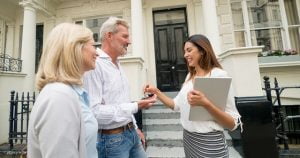 possible without the drawn-out legal foreclosure process. Foreclosed properties also have a terrible stigma around them and are harder to sell, and foreclosure is typically the last resort.
For the homeowner of the property, a short-sale house is almost always preferable over a foreclosure. During a foreclosure, the property is repossessed and taken back from them, and they work together with the lender to get the property sold.
A foreclosure can also prevent a homeowner from getting a new mortgage loan for up to seven years, compared to two years following a short sale. This is due to the hit to the credit score.
What Are the Benefits of a Short Sale to a Home Seller?
A short sale, if the homeowner can manage to secure one, would be much more beneficial to their credit than a foreclosure. After a foreclosure, most people must wait seven years before obtaining another mortgage loan (while a short sale may cause you to wait two years).
Most people enter short sales to avoid foreclosure. Foreclosing a home can haunt a homeowner for years, emotionally and financially. Selling the house this way legitimizes the property and provides much-needed peace of mind.
You'll also save on fees. In a traditional home sale, the seller bears the burden of any fees associated, including real estate agent commissions, which can range from 3-6% of the total sale. In this process, those fees are paid by the bank.
What to Keep in Mind When Buying a Short Sale
1. The Sale Price Creeps Up Over Time
Often, a lender will list a short-sale house on the market at a low price to draw attention and attract potential buyers. As the property gains interest and more offers start, the lender will wait out the process to try to lose as little money on the deal as possible. So the final sale price is usually far higher than the original list price.
2. It Can Take a Very Long Time 
The lender will do their best to wait out the process and get the highest possible purchase price. Because of this, it can take months before the bank notifies the buyer of whether it accepts the offer or not. This makes buying a short home property one of the most unpredictable real estate processes, and reach out to brokers with experience.
3. Use an Agent Experienced in Short Sales
Considering buying a short-sale property, it's well worth the time and cost of using a real estate agent experienced with short sales due to their unpredictability. They can handle the deal for you, contact the lender for updates, and walk you through the process. Much better than having to figure it all out on your own.
Some MLS systems like the HGMLS in Hudson Valley will require listing brokers to note that a property is a short sale; however, this data is typically not fed to public search websites such as Zillow. As a result, casual browsers will not tell from searching on most real estate search websites that a property listed for sale is a short sale.
4. The Property Sold "As-Is."
The last thing to remember is that the property gets sold as-is. With a short-sale home, you likely cannot ask for repairs or negotiate for them. So any issues with the house, you'll inherit upon purchase. Make sure you still get an inspection done when possible,
---