How Often Do Co-op Maintenance increase in NYC?
Go Back To Previous Page
---
It's no secret. Co-ops have a particular reputation among New Yorkers. They are known for being exclusive; people consider them a status symbol if you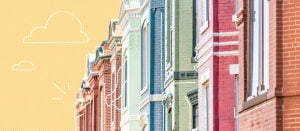 choose the right community. However, the price can be a drawback. While they may be more affordable upfront, monthly maintenance fees can become unpredictable and even push you out of the affordability range. You must know what to expect in the Co-op Maintenance increase to ensure your income is stable. Depending on the co-op you want to join, this can be difficult.
Before you sign on the dotted line, it's best to learn what you need to know about maintenance fees and how you can plan. We will discuss what the co-op maintenance fee includes and the average co-op maintenance fee increase in NYC.
These fees are common charges when you buy in a condo building (plus a separate property tax bill).
What Do NYC Co-op Maintenance Fees Cover?
When you buy a co-op, you get a share of a building. This means that you will be in charge of maintaining the co-op building and paying its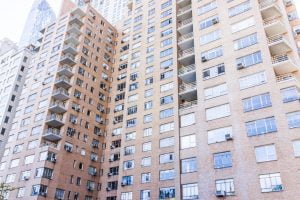 bills. This is where the fees come in.
Co-op maintenance fees cover all the money-related and labor aspects you may incur. These include:
Property Taxes. While condos have these separate co-ops, lump them into one large sum.
Outdoor Maintenance. This is where your lawn crews or window washers come into play, and the fee hires them.
Common Area Cleaning. This includes hiring cleaning crews to clean out floors, window washers, garbage removal folks, and people who dust the area down.
Repairs To Common Areas. The fee will cover the damage if you lock yourself out or find the common area leaks. Some co-ops will also apply the fee for repairs inside your co-op too. Pest control is also usually included as part of these types of fees.
Utilities. Not all co-ops will include this in the bill, but some will.
Maintenance Staff. This may depend on the co-op amenities, ranging from having a doorman to having a childcare staffer on hand.
How Much Are Typical NYC Maintenance Fees?
This depends on the housing cooperative, but most remain determined by size. The larger the co-op, the more fees you will have to pay.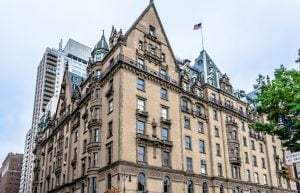 Most current estimates put the average maintenance fee between $1.40 to $5.90 per square foot for the five boroughs. If you have a 1,000-square-foot co-op, you must expect to pay $1,400 to $1,900 monthly maintenance fees.
How Often Do NYC Co-op Maintenance Fees Increase?
Like most other things, co-op maintenance fee prices increase to keep up with inflation. This means that you should expect an annual increase. Most of the time, the increase is nominal and proportional to both inflation and the needs of the building. This is the most common schedule of increases, but it's not the only one.
Some co-op communities may also do special assessments to avoid annual increases and meet needs. If your co-op does special assessments, fees will temporarily increase for more significant ticket projects, which keeps the maintenance price down and helps prevent your fees from becoming too high. Special assessments often happen between two to five times a year.
How Much Does Maintenance Increase Each Year?
As with most life costs, these expenses will grow with inflation over time. 2% to 5% per year are typically the standard increases. When auditing historical increases over time, one can look at units in the building on StreetEasy and determine the average annual increase over a long period.
Small, consistent increases are generally viewed positively versus significant changes. Don't overly stress out about maintenance and the building financials because, after an accepted offer, your attorney can review the building financials to determine the general financial health.
For most buildings, your maintenance fee will increase by 2 to 5% yearly as an average annual growth rate. If your company does special assessments, they will explain how your contribution will help a co-op goal and price the goal item accordingly. The pricing is a set number of monthly payments (rarely over $100).
Will special assessments impact my monthly maintenance?
Some buildings avoid permanently increasing common charges by doing special assessments for larger capital projects. This will keep maintenance low and potentially have beneficial tax implications by increasing your cost basis in the apartment (versus regular maintenance will not).
Some subscribe to the idea that keeping maintenance lower and doing special assessments keeps the building honest about runaway maintenance.
Is There Any Way To Find Out How Often Co-op Maintenance Increases?
While NYC co-ops are unpredictable, there is good news on this front. Most of the time, co-op board members are relatively transparent about the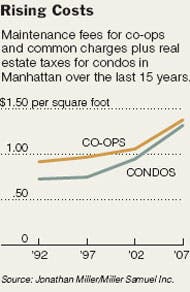 maintenance fees. You can almost always find out what you should expect regarding maintenance fees by asking your real estate agent directly.
The income statement will explain how the Board of Directors spends the maintenance fees, how much the co-op took in from tenants, how frequently they raise the prices, and other essential factors. A quick look at the income statement can help determine whether the increase is reasonable or a co-op to avoid.
Who Is In Charge Of Co-op Maintenance Increases?
Co-op maintenance fees in NYC are at the sole discretion of the Board. The Board has its bylaws and processes to determine whether or not fees need to increase. Some are done as a standard increase, almost automated. Others, however, go through an entire voting procedure with co-op residents.
To find out how each co-op board determines maintenance fee increases, you can look at the co-op board's bylaws.
Why Are Some Co-Op Maintenance So Much Higher Than Others?
You might've heard of some Manhattan co-ops with astronomically high maintenance fees, and it's not just an urban legend. Some co-ops
have that issue, and it has caused people to sell off their co-op shares simply because they couldn't afford the fees every month.
There are two primary reasons why this happens.
The first reason your potential co-op could have such a high maintenance fee is that their building is on a land lease. Similar to mortgages, some buildings don't own the land the building sits on. For example, many buildings in Battery Park City have land leases with the City of New York.
The co-op covers this additional cost and can lead to higher maintenance payments. Since the co-op doesn't own the land, they often have to pay rent on the land.
This drives up the maintenance fee price immensely because buying land in New York City is astronomically pricey. Sometimes, it isn't the land lease as the heavy emphasis on amenities. Many co-ops pride themselves on acting like quasi-resorts regarding their amenities. A luxury gym, on-site childcare, and a private movie theater can add up fairly quickly, even if it's a large building.
Most co-ops in New York are known for running efficiently and spreading their dollars carefully. Not all do. Some co-ops are poorly managed and suffer from "runaway maintenance fees." This leads to a lot of maintenance fee bloat without much function to all the extra money funneled into the funds.
While making profits from a co-op is okay, it's still not okay to bilk buyers out of their money for no good reason. If a co-op gains a bad management reputation, it's best to listen to the reputational warning and back away.
Are Co-Ops Right For You?
New York City's co-op communities offer a lot for the right person, but that doesn't mean there's a co-op for everyone. If maintenance fees keep you up at night, looking into condos or rental living is better. That's one of the best parts about living in New York.
---