The Most Common Property Maintenance Problems You Might Face
Go Back To Previous Page
---
You've just bec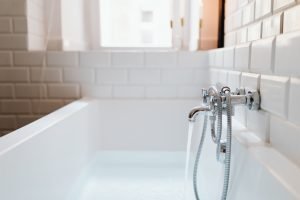 ome a property owner. Now the real challenge begins; property maintenance company and services. Maintaining your property requires constant vigilance, from the foundations and plumbing to the windows and roofing. The larger your property, the more likely things will go wrong – and that's just how it is. Knowing what to look out for and being proactive can avoid unnecessary costs. It would help if you addressed property maintenance jobs.
In 2021 in the US, home maintenance costs climbed by 9.3%. This gives homeowners even more reason to stay on top of maintenance issues and address common problems quickly before they become expensive.
1) Roofing Repairs
Damage to your roof can lead to many other potential problems, such as leaking. Most people won't realize a problem with the roof until it's too late, and they've already got a massive repair bill on their hands.
That's why it's imperative to have a regular repair schedule with yearly inspections. Several things can cause damage to your roofs, such as extreme weather, fallen trees or branches, and termites.
Reach out to property maintenance jobs & services.
2) Clogged Up Gutters and Pipes 
With the cold, wet, and windy weather in New York, gutters can take a beating. It would help clean them a few times a year to prevent them from getting clogged. This means removing any leaves or other debris.
When gutters get clogged, water gets stuck and spills over the side or onto the roof, and the water can rust the gutters or even create holes in your roof.
The same goes for plumbing. And while some jobs you can complete on your own without any extra help, it pays to seek the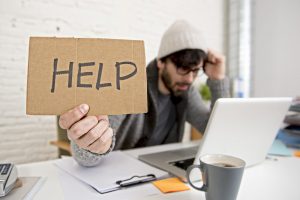 advice or services of a reliable plumber to ensure everything is functioning correctly 100%. This way, you'll avoid any unpleasant surprises in the long run.
3) HVAC Issues in Property Maintenance
HVAC issues make up 14.2% of all maintenance problems. In extreme seasons, you will want to be sure your HVAC systems (Air conditioning, heating, and ventilation) won't bomb out.
Make sure to keep up with regular HVAC system maintenance (replacing filters and organizing yearly inspections by a professional).
Resource link: https://housemethod.com/home-warranty/best-home-warranty-for-hvac/
You can also consider getting a home warranty with HVAC coverage.
Hot Water Heater Inefficiency
Hot water is a necessity unless you enjoy cold showers. You must inspect water heaters at least once a year to ensure no issues. Over time, scaling can develop, reducing their efficiency.
When a heater develops a hole, it can cause devastating damage to a household, so it's essential to keep checking to extend its lifespan and avoid surprise costs.
Call your property maintenance company.
Why You Should Always Use A Professional for Property Maintenance
Unless you're experienced in handiwork, getting a professional contractor in to do your maintenance is always a good idea. They will usually spot potential issues before they arise and know precisely how to resolve any problems.
You might think DIYing it will save you money, but if anything goes wrong, you may land into even more trouble.
The best way to avoid costly repairs and emergencies is to preempt any possible issues with regular maintenance. Repairing potential problems before they arise may be expensive at first but will permanently save you money in the long run. As they say, the best offense is a good defense.
---