Understanding The Inner Workings Of HOAs – 2023
Go Back To Previous Page
---
The Foundation for Community Research Association found that condo and homeowner associations will grow by 4,500 in 2022. According to an HOA Management report, this marks a 1.3% increase from 2021. When looking to buy a home, there are many things you must consider. And among them is the homeowner association (or HOA). You're likely to hear or read negative things about homeowners' associations. And you're probably thinking about what it means to be a member. What is the HOA's meaning?
Typically, homeowners join HOAs as they provide snow removal, garbage collection, and stormwater management. Homes managed by homeowners' associations also feature privatized building amenities home buyers care about, such as fitness centers, clubhouses, and swimming pools.
HOAs also guarantee stability and affordable housing. So, how do homeowners' associations work to ensure property owners enjoy these benefits? Read on to understand the inner workings of HOA.
What is an HOA? Living in an HOA meaning
If you're a first-time homeowner, you might wonder what a homeowner association is.
Also, you might wonder about the requirements you must meet if your home is under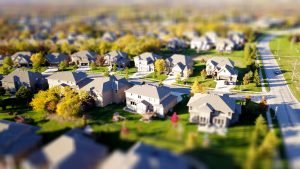 HOA or community association.
Think of them as organizations that make and enforce laws that help keep residential buildings, such as condos, townhouses, and single-family homes in a neighborhood or subdivision, in appealing conditions.
When you purchase a home governed by a homeowner association, you become a member automatically.
Therefore, you're expected to pay HOA dues or fees. Many HOAs enforce strict rules on what you can do with your property. In most cases, you decide what happens inside your house. In contrast, your homeowners' association takes charge of exterior upkeep and modifications.
HOAs Impose Community Rules 
Every HOA is unique and can set rules or covenants, conditions, and restrictions that every member must abide by. Ideally, HOAs dictate property owners' control, especially what happens outside the property.
There are pros and cons. For example, there may be limits to the structures you can build or display. You may also have to follow specific rules regarding how often you should mow your lawn, the color you should paint your exterior walls, and whether you should or shouldn't keep pets.
So, before landscaping or adding anything to your property, find out if it's allowed by your homeowners' association.
Then you can place a maintenance request, and the managing agent will send you a maintenance technician to ensure everything is in working order.
Note that most rules you must obey depend on the homeowners association governing properties in your neighborhood. And the desires of other residents also dictate what you can and can't do on your property.
With this in mind, reading and understanding the laws set by homeowners associations before moving to a new community is essential. The last thing you want is to get into legal problems for violating the rules and regulations of your HOA.
HOAs Collect Fees From Their Members
When you purchase a home under the management of an HOA, expect to pay fees monthly or annually. These fees, known as HOA fees, cover the preventive maintenance of amenities shared by residents. This includes street lighting, elevators, community halls, walkways, and pools. The HOA fees depend on various factors, such as the property's location and size.
For example, someone living in a condo in New York with amenities like a gym and movie theater will pay more dues than a single-family home resident in Oregon. Likewise, tenants of two-bedroom apartments pay more than those in one-bedroom apartments.
Note that this fee will vary from association to association, with some HOAs charging as little as $100 while others charging up to $1,000. But all associations require their members to pay dues on the specified timeline or face penalties. For this reason, homeowners within an association should understand what HOA management fees cover.
Homeowners association fees cover the cost of repairing common areas, paying insurance premiums, hiring service providers, and paying the property management company. The dues paid to HOA also pay for maintaining shared amenities in buildings to enhance property value and the tenants' quality of life.
Oversee Property Management
Besides setting rules within communities, homeowners associations maintain shared spaces like parks, community halls, fitness centers, swimming pools, and other common areas in townhouses, apartments, and condos. Depending on the property design and size, your HOA might have a few or a list of common areas residents share.
Aside from maintaining shared areas,  HOAs handle other tasks within residential properties. They include investigating property owners' complaints, managing community finances, acting as mediators when conflicts arise, and approving or adjusting community laws.
Therefore, check your HOA's responsibilities, the amenities it supports, and the fees charged for maintenance. That way, you'll understand what to expect from the potential HOA. You might save a vast sum of cash by leveraging amenities and services covered by your HOA.
Things Homeowners Associations Can Legally Do
You know your HOA's rules, including quiet hours and how many cars you can park on your driveway. And how often you should mow your lawn. But what can HOAs legally do, especially to property owners who don't follow their rules?
Like any other governing organization, homeowners associations have the resources to enforce compliance. And they have articles of incorporation and bylaws that are legally binding. Sometimes they charge monthly management fees.
Your homeowner's association can enforce fines and penalties if you fail to comply with regulations or don't pay dues. Legally, homeowners associations can also sue you or even issue a lien; failure to pay the lien for a long time could lead to foreclosure.
These laws do not aim to punish those who do not comply but to enhance property value and the usability and durability of amenities.
Joining a homeowners association is essential when buying a condo, townhouse, or single-family unit. In simple terms, HOA is a governing body in planned neighborhoods or communities, and it's run by a board of directors who establish rules on what homeowners can and can't do.
These associations also charge fees for property maintenance. They oversee the upkeep of common areas and resolve conflicts among residents. A homeowner association can fine or even sue property owners who don't pay dues on time or don't adhere to set rules.
---