Smart Home Technologies to Boost Property's Value
Go Back To Previous Page
---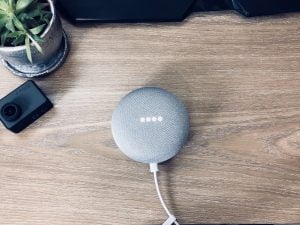 Upgrading is always a good idea whether you've just bought a new home or plan to sell your current one. Investing in Smart Home Technologies in a home you plan to live in for years to come is a necessary and enjoyable task. Also, if you want to sell, brushing up on your home features will help you get the price you want. Of course, not all home improvements are equal. Sometimes, it's just a matter of making your rental feel like home and suit your taste and wishes.
However, it's always best to combine the useful and the pleasant in the long run and focus on changes that will boost your property's value and appeal. Smart home technologies can help you do exactly that. Here are some of the best smart home ideas to increase your home's value and make it more compelling and attractive!
How do smart home technologies boost your home's value?
When planning an NYC relocation, you'll hire reliable realtors, top movers, and other experts in the field. You know you can always count on specialists to ensure everything goes smoothly. Likewise, it would be best to always rely on the real estate agent's knowledge and expertise when upgrading your property. They know the real estate market's trends and can provide valuable tips on which home upgrades have the best ROI.
And smart home technologies are at the top of that list. Whether you're selling your home or not, smart homes provide many benefits both for homeowners and buyers:
Comfort and convenience – home automation make everyday tasks simpler and turns your home into a pleasant and functional place
Better energy efficiency – while installing smart features requires a bit of investment, you can save money and be more eco-friendly in the long run.
Safety and security – smart security will boost your home's value and make you feel safer in your home
Flexibility and customization – smart features allow you to choose and adjust home lighting, temperature, and many other features the way it suits your needs.
Caption: Smart home technologies will make your property stand out from the crowd
What smart home features are home buyers looking for?
Firstly, let's answer the question of what a smart home is. It's a property with a home setup that allows owners to remotely control appliances and devices via a smartphone or networked device through an internet connection. Today, there's a variety of smart features you can install in your home.
However, while adding any of them will help you write a better home description for sale, not all are equally desirable. Most home buyers will focus on home security and features that improve everyday quality of life, such as temperature regulation, entertainment options, etc. As a result, these features drive the higher price on the market and have a higher ROI.
Smart security features
Smart doors with no physical key, locks with fingerprint reader, and cameras will significantly increase your home's safety (and value). Forget about keys, chains, and spare keys. Instead, you can use WiFi or Bluetooth to operate smart front doors via smartphone.
They automatically detect when you arrive home and open for you. Plus, you can choose trusted guests, such as your family or friends, and automatically program your smart door to let them in. It's no wonder that so many buyers are interested in this feature.
Smart thermostats
Another popular feature is a smart thermostat. It allows you to control temperature and save on your bills by increasing energy efficiency in your home. This device automatically adjusts temperature settings (cooling and heating) for optimal performance.
So, it knows when you're at home or away and adjusts the temperature accordingly. In addition, you can customize it to your preferences depending on the time of the day or the room you're in.
Smart lighting
Smart lighting is another feature buyers are looking for that enables you to boost your property's value. These light fixtures and light bulbs have special software that allows them to enhance the lighting in your home, and this software connects them to an app, a smartphone, or another device.
As a result, these lights sense and react to their environment automatically. Depending on your preference, you can automate the lighting settings (based on your daily routine) or adjust it remotely whenever you want.
Caption: Do a bit of research and choose the proper smart devices for your home
Smart smoke/carbon monoxide detectors
Nothing is as important as your home safety. Smart locks and doors will protect your home from outside dangers, but other smart devices can protect it from dangers within. This puts smart smoke and carbon monoxide detectors among the most popular smart home technologies.
Even when you're away from home, these detectors will alert you about smoke, fire, carbon monoxide, and malfunctioning appliances that are dangerous to your home.
Smart irrigation systems
If you have a yard, smart sprinklers, and similar irrigation systems, it will help you increase your property's curb appeal and its value on the market. These systems automatically tailor your watering schedules and run times based on weather conditions and landscape needs. Your lawn and garden will always look lush and beautiful with minimal effort.
Caption: Smart sprinklers will boost your curb appeal
Smart appliances
Appliances such as smart washers, driers, or refrigerators are always an excellent addition to your home. Professionals at Verified Movers say you should consider adding some of these appliances to your new home before you start looking for the best NYC moving company.
They help you save energy, time, money, and the environment. You can schedule run times to suit your needs, make the most of cheaper off-peak energy, and do all that remotely.
Smart solar panels
Solar panels are a good solution for modern homes already. They belong to the green home features that increase your home's value, help you save money, and protect the environment at the same time.
But smart solar panels are even better! Besides providing renewable, clean energy, they allow you to monitor their performance and visualize the data. This info will enable you to minimize electricity consumption, thus increasing your return on the investment.
Make the most of your home by including smart features
The popularity and demand for smart homes are constantly growing. That's because smart home technologies have many benefits. From making your home comfier and more appealing to increasing its value, installing smart features is an excellent idea for all homeowners.
---