Rent Out Part of Your Home to Pay Down Your Mortgage
Go Back To Previous Page
---
If you have struggled to keep up with the drastic increase in consumer prices over the past months, you are certainly not alone. But luckily, your real estate property can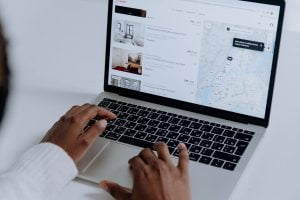 help you in more ways than one, starting with your mortgage payments. Renting out your spare room can be a great solution and one of the best passive income ideas to tap into today's thriving sharing economy, boost your income, and reduce debt. And, even more importantly, you can achieve all this while maintaining the ownership of your home! Learn the basics of renting out part of your home tax implications and generate significant income.
The impact of the COVID-19 pandemic and the subsequent financial disruption devastated many homeowners.
According to the Mortgage Bankers Association's (MBA) National Delinquency Survey, the mortgage loan delinquency rate on one-to-four-unit residential properties during Q4-2020 decreased to a seasonally adjusted rate of 4.65% of all outstanding loans.
That leaves few options for homeowners on the verge of default. But you can flip the script by renting your home and earning cash while retaining the title to your home.
Is it doable? Sure.
Is it easy? Like most big-picture financial housing decisions, not really.
But if you know what you're doing, make sure you plan and make the right decisions on who lives in your house—and for how much. The exemplary rent-your-home scenario may work out for you and your tenant.
3 Financial Advantages of Renting Out Part of Your Property
Whether you have experienced a change in your living arrangements or a financial setback, struggling to keep up with mortgage payments can push you to the verge of default.
Renting out rooms in your home can drastically reduce the time it takes to pay off your mortgage loan. For example, let's say you're paying $633/month on a 4.5% loan with a balance of $100,000. You have 20 more years to go.
But if you rent out one bedroom at $500 monthly and put that toward the loan, you'll be free and clear in 9 years! You can use a payoff calculator to calculate various other scenarios.
Renting out your spare room or part of your property can help you avoid all this. You can maximize the return on your real estate investment.
1. Paying Off Your Mortgage Sooner Means Paying Less Interest
Renting out an unoccupied room or an unused garage can help you build an additional monthly income stream and support larger mortgage payments. In turn, making larger monthly payments can reduce the length of your loan. With it, the interest you'll have to pay on your principal and the overall amount to repay.
Suppose you are unsure of the benefits of making larger monthly payments on the length and amount of your loan. In that case, you might use a home affordability calculator to understand how temporarily renting out part of your home can boost your finances in the long term. 
2. Short-term and Temporary Rentals Allow You To Maintain Ownership of Your Asset
Solutions often involve downsizing for many homeowners who cannot keep up with mortgage payments. Luckily, you don't have to give up on your family home (and most important asset). By renting out part of your home, you can retain ownership over your purchase, thus stabilizing your finances. 
3. An Established Vacation Rental Can Boost the Value of Your Property
Over the past years, studies have looked into the effect of Airbnb listings on local housing markets, including the increase in monthly rentals and house selling prices. However, establishing a successful rental property that is regularly booked can also boost the market value of your home. It makes it more appealing to future buyers and increases an undervalued property.
3 Tips to Successfully Rent Out Part of Your Home in Today's Housing Market
While renting out part of your home is a great way to earn passive income while maintaining your primary residence, this financial move isn't free of risks and pitfalls – especially in today's housing market. However, passive income is more accessible than a side hustle. Here are three tips to make the most of your investment.
1. Take Advantage of the Thriving Sharing Economy to Rent Out Part of Your Home
If you are unsure about the benefits of renting out your spare room, you should look into the opportunities offered by today's sharing economy. Platforms like Vrbo and Airbnb allow you to make the most of your space and retain control over how and when your home is rented. 
Pro tip – Listing your spare room on Airbnb can help you generate significant extra income and keep up with mortgage payments, but your earnings might not be consistent and depend on your occupancy rate.
2. Tap Into the Rising Demand for Long-Term Rentals to Rent Out Part of Your Home
Due to rising homeownership costs, the demand for long-term rentals has remained strong over time, thus creating unmissable opportunities for homeowners. If you want to increase your income in the long term, renting out part of your house to a single tenant can help you generate consistent earnings, minimize expenses, and lower the risk of property damages. 
3. Be Aware of Tax Breaks and Obligations
While listing a spare room on Airbnb is a relatively straightforward way to generate passive income, renting out a room can come with several tax issues.
Consider partnering with a financial advisor to learn more about the tax obligations you are responsible for (i.e., filing Form 1040, Schedule E) and taking advantage of local tax breaks and deductions for homeowners.
4. Don't Have a Lease
Some renters, even if they stay for years, aren't sure what their plans are, so they don't want a lease. As a landlord, I never wanted one because asking someone to move out would be difficult. Remember, unlike tenants in an apartment, room renters share your living space, which may not work so well in every case.
5. Don't Take a Security Deposit
Unlike a separate apartment, when you rent out a room in your home, you easily monitor what's going on, making a security deposit less critical.
A deposit also makes renting the room more difficult for some tenants, and I wanted to make it easier to collect higher rent. Also, there are laws about security deposits and where they must be held. Why complicate things?
6. Always Include Utilities
Who wants to argue about how long a shower should be or which lights should be turned off? If your expenses increase, raise the rent, but always include utilities. By keeping it simple, with a weekly payment that included everything, I had tenants who planned a short stay but were with me for years.
Conclusion on How to Rent Out Part of Your Home
With many rooms, you rent out and whatever extra sources of income you develop from your renters, the key to quickly getting rid of that mortgage is to use every bit of that extra income to pay down the principal on the loan every month.
---