Inexpensive Ways to Make Your Rental Property Appealing
Go Back To Previous Page
---
If you are sitting on some rental properties but aren't sure if your potential renters will be willing to pay how much you are asking, you may be able to do something about it. We have compiled a list of some of the cheapest changes you can make to increase the property's appeal. These are all practical and can be done at nearly any rental property, so we hope you can pull a few ideas from this list for yourself.
Make your Rental Property Pet-Friendly
People love their pets, and if you want to make your pretties as appealing to as many people as possible, you will need to consider making them pet-friendly. This can be as simple as allowing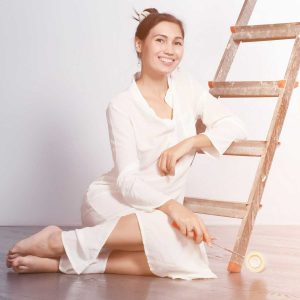 pets on the lease, but it could also mean improving the ventilation in the property so that pets who spend the day alone at home have fresh air.
Some ventilation improvements can help reduce the smell of surrounding apartments so that your other renters won't complain about pets. You can also add some sound-dampening features to the flooring so that pets aren't making as much noise as other tenants. If you are worried about the damage pets cause, add a clause to the rental agreement that covers you for that. 
Have the Apartment Professionally Cleaned
It is cheaper if you clean the place yourself 
before you rent the property, are you making the best impression on potential renters? You want them to instantly like the place, whether looking at photos or seeing it in person. One of the best ways to do that is to have the property deep cleaned from top to bottom, so consider hiring professional cleaning services with amazing reviews.   
Anytime a tenant moves out, have the place cleaned and check if the property has been sitting vacant for a while. You may even want professional cleaning done every so often for renters to increase the property's value for them and make their tenancy pleasanter.  
Add Extra Lighting to your Rental Property
Brightly lit apartments seem more cheerful than dim, poorly lit ones. You can make the change by simply changing out the bulbs in light fixtures for something more powerful, or you may want to add light sources. Make sure that all areas of the property are well-lit. This will help your tenants feel cozier and more comfortable. 
Light also makes rooms look more spacious, helping your renters feel they are getting more value for their money. It is such a simple fix to improve the lighting in an apartment, and you want to consider how well-lit the apartment is before you even start to take photos for advertising purposes.
Repaint the Place
Paint is relatively cheap and can be applied quickly, and that makes it about the most cost-productive improvement you can make. If you have the skills, you can repaint the rental property on your own, and this simple job can greatly impact how visually appealing the place is. Paint can take older walls and make them look brand new. It can reinvigorate tired-looking spaces and act like a breath of fresh air. All of that will likely cost a few hundred dollars and a couple of days. You will easily return this investment with a new renter in no time. 
Create Extra Storage
As tenants move into the property, they will want places to store their belongings. You can add storage at little cost, just installing premade or used cupboards and closets in short order. Give these a fresh coat of varnish or paint to make them look more appealing and see their impact on your potential clients. 
Your tenants will appreciate the extra storage, but be smart about where you put the cupboards, cabinets, and other storage items. You don't want to take up essential space, so try to put what storage you can on the walls and in out-of-the-way places. Consider how the storage will impact the overall space and traffic flow into, out of, and through rooms.   
Add Parking Away from the Street
If your tenants have to park on the street, they might have second thoughts about moving into your property. They may wonder if their vehicle will be safe, and you can assuage their fears by giving them a place to park off the street. Set up a covered car park or mark off additional spaces for them. You may even be able to arrange with a nearby car park to get a reduced rate for your clients. 
Think about how your renters will feel about the available parking and try to accommodate them with a parking space for their vehicles and anyone they might have visiting. You can make or break the deal with the parking space. 
Improve Security
Will your tenants feel safe when they move into your property, or might they have concerns about how secure the premises are? There are a few things you can do to help them feel at ease when it comes to home security. 
You can install security cameras at key locations, making sure the cameras are visible to act as deterrents. You can also place bars on the windows, add wall spikes to the perimeter, ensure adequate lighting in the parking lot and entryways, and install a security gate at the property entrance.
Many of these are inexpensive additions that will help your tenants feel better about living there. If you aren't sure what kinds of security features would be best for your location, you can talk to a security specialist about the property's unique needs and get some advice about what changes to make. 
With these additions, you can dramatically increase the appeal of your rental property. 
---