Invest in the 2023's Best Home Warranty
Go Back To Previous Page
---
You will not likely make a more significant purchase in your life than buying a home. Protecting this considerable real estate investment is therefore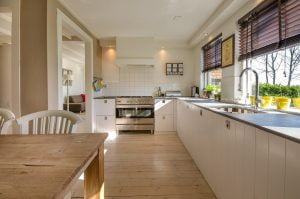 crucial. Regular upkeep and maintenance will help your home stay comfortable, safe, and beautiful. You know that items will wear out and break down, but what happens if you can't make the necessary repairs or replacements? You can't afford to address these problems but you can't ignore them. We will discuss the best home warranty company and plans.
What is the best home warranty company? The good news is there is a solution to the dilemma of making home repairs on a tight budget. A home warranty in New York is an excellent way to keep major appliances and systems running well without putting yourself in the wrong financial position. This plan protects the conveniences in your home without costing you what you would otherwise pay to get them in working order.
When you purchase or rent a home, chances are you will be offered a home warranty as protection against costly unforeseen repairs. It sounds like a great idea, especially since the average monthly fee for home warranties is between $25 and $50, and home warranties are typically a 12-month home warranty contract.
The Facts About a Home Warranty Plan
Don't confuse a home warranty with homeowners insurance. Insurance is required and protects you against home losses from disasters and catastrophes. A home warranty is a voluntary purchase you can make at any time, and it usually lasts for a year, but you can renew it and continue to have coverage.
You and a service technician agree that you pay a fee for repairs or replacements when items in your home break down. This can include the electrical system. A warranty covers your home's significant appliances (heating, ventilation, and air) and techniques. For instance, these include refrigerators, dishwashers, ranges, washers, dryers, water heaters, softeners, and built-in microwaves.
As a result, it will protect your covered items, HVAC, electrical, and plumbing systems. If you have a swimming pool, your warranty will even cover that. The plan typically costs around $500 a year. In addition to paying an annual or monthly fee, you'll pay a service fee anytime you call for help.
When deciding on a home warranty, it's essential to consider whether it will benefit you in the long run.
Pros
Peace of mind for those purchasing a home with used appliances and older systems
Convenience. (There is no need to research dozens of repair technicians.) The home warranty company has a network of trusted professionals.
No DIY skills or tools are needed.
Relatively inexpensive to purchase. The average monthly fees are less than $100.
Cons
Set coverage limits per repair or year
Service call fees. Every time an incident happens, you'll have to pay a service call fee ranging from $50 to $75.
Fine print. Claims can be denied if an item has not been correctly maintained, and the warranty provider may require you to show proof of maintenance.
Less Control. Companies determine whether to fix or replace a system.
You might never use it.
Why Get a Warranty? Your Home Is Older
It may not make sense to purchase a home warranty if you have a new home with new appliances and systems.
But if your place is decades or older, the chances are higher that the contents of your home don't have much time left to perform well. If your appliances and systems begin to fall apart, you could face steep repair bills.
If you purchase a brand-new home, the builder will include a one-year warranty when you close. Once it expires, it's an excellent time to consider extending the protection. Imagine the peace of mind you could have knowing that you can replace older models with new ones without facing out-of-pocket costs.
You Can Save a Considerable Amount of Money with the Best Home Warranty
You can keep your hard-earned money for around $50 monthly when significant repairs are necessary. A home warranty costs significantly less than paying to replace an HVAC system or overhaul the plumbing in your house. You could quickly get your money's worth when you buy this protection.
Even minor repairs on an appliance can cost a couple of hundred dollars. Depending on your model type, you can expect to pay up to $1,000 or more if the issue is complicated or extensive. Finding the money to fix appliances may be overwhelming if multiple devices experience trouble.
Do the math and see how much you could save with a home warranty. Instead of cleaning out your savings account or putting off fixing an appliance, you can take care of the matter immediately.
What Is an Extended Appliance Warranty?
It's common practice to receive an appliance warranty when you purchase a large home appliance, such as a refrigerator, oven, dishwasher, or dryer. Although the terms of an appliance warranty will vary depending on the manufacturer and model, most cover the cost to repair or replace the appliance in the case of manufacturer defects or mechanical failures.
The important caveat is that you are not protected if you cause damage in any way.
Typically, appliance warranties are included at no additional cost with the purchase of the appliance. For a fee, an extended appliance warranty will keep you covered for a longer period.
Added protection
A home warranty can complement standard homeowner's insurance.
Unlike homeowner's insurance, a home warranty is a service contract that covers essential appliances and home system components when they break down due to normal wear and tear – items that most homeowners' insurance policies do not cover. While a home warranty is an excellent accompaniment to standard homeowner's insurance, it's not a substitute.
You Are Moving
At first, buying a home warranty for a home you are selling may not make sense. Why spend the money on something you leave for the next owner? But there are good reasons for doing this, and a warranty can help you sell your home to the right home buyer.
For example, due to normal wear and tear, ventilation and air conditioning need annual maintenance under a potential service contract.
Offering a warranty as part of the sale of your home can entice more buyers and incentivize more prospects, helping you to sell your home faster. You can also feel justified in listing a higher asking price. It may also give you a wider variety of buyers, including first-time homebuyers who may not have extra cash to pay for repairs and updates.
Save Time
Home repairs can be difficult and time-consuming unless you've got natural talents and skills for fixing appliances and troubleshooting malfunctioning systems. Things can break down at the worst possible times, making your busy life even more complicated and stressful. With a home warranty, you don't have to worry about tackling problems. An experienced, trained professional will address the matter and correct the appliances.
It's easy to see why homeowners choose to get a warranty. Protect your budget by safeguarding your investment in homeownership. Buy a home warranty today and start enjoying the many benefits of this coverage.
Call us at NestApple, and we will introduce you to the best home warranty companies and help you negotiate good home warranty plans.
---