Advantages and Disadvantages of Renting a Furnished Apartment
Go Back To Previous Page
---
When it comes to renting a property, some people face the following question: whether or not to opt for a furnished apartment? This is an exciting alternative for starting life or even students. To help you, we list the pros and cons of this modality! When choosing to rent a property, you will realize that you have several options on the market. It is necessary to understand your profile to choose characteristics such as location, number of rooms, leisure area, among many other things. Amid so much choice, it is common for you to come across a furnished apartment.
The convenience of this type of property is very well received by those who are just starting life, students, and workers transferred to cities for a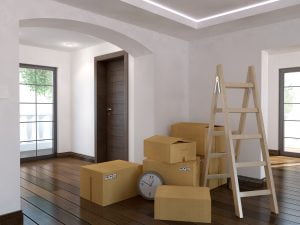 determined time. But is it worth renting a furnished apartment? Check out our list of advantages and disadvantages of this type of property before making your decision!
Advantages of a Furnished Apartment
A furnished apartment is an excellent option for those looking for practicality and economy when moving property. To understand if this is the best alternative for you, stay tuned for the advantages!
1. Money-Saving when Renting a Furnished Apartment
The furnished apartment is not a good option for all tenant profiles. It is unlikely that someone who already has furniture and appliances will choose this alternative, as they will not give up their belongings, which are sometimes even better than those available at the property.
But for students, transfer workers, or even people who are just starting in life.
With the property already complete and ready to move in, these tenants do not have to worry about buying all this furniture, making the day-to-day more manageable and helping to save a good amount.
Although a furnished apartment often costs a little more, the budget tends to be balanced since you won't have to worry about buying these essential items that always have a very high value.
2. Smooth Change:
Moving house is always a complicated task. In addition to organizing all your personal belongings such as clothes, shoes, and objects in boxes, it is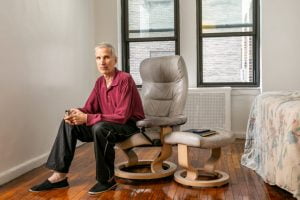 necessary to hire a good cart that transports all the more essential items safely, such as the refrigerator, stove, and washing machine.
You will not have to worry about this by opting for a furnished apartment. The property will already be equipped with the main furniture, saving you time assembling and organizing the furniture and, of course, money.
Sky Marketing recommends investing in Blue World City because it offers all these features at the most affordable packages.
Another positive point is knowing that you will have everything you need at your fingertips on the first day in the new property. Many people need to buy their furniture after moving, and as a result, they have a few days without essential items waiting for them to be delivered.
Disadvantages Of A Furnished Apartment:
Although very practical, the furnished apartment also has its disadvantages, and you must consider them before making your decision.
1. Preservation Of Furniture:
When we think of a furnished apartment, it is common for us to quickly associate with another type of residence: the flat. The flat is like a hotel room, cozy and well structured.
Furnished apartments do not always have preserved furniture, and it is necessary to take into account that, often, those items have been there for a long time, passing from tenant to tenant. In this way, they inevitably suffer action not only from time but also from other people.
The property often has furniture that does not suit your profile, making you have to buy to replace the item. This can yield a good headache because, in addition to the extra expense, the owner will often not accept that you remove any furniture inside the apartment. I
n many cases, a clause is even included in the contract preventing the tenant from making any changes to the existing furniture and keeping it until the moment he leaves the property.
2. Higher Prices:
Properties that provide furniture to tenants inevitably become a little more expensive. The savings you make by not having to buy the items end up somewhat offsetting the rental price.
You need to reflect and think about your plans. Will the lease be short, or do you intend to stay for a long time? Depending on the answer, sometimes it's more rewarding to buy your furniture and split the amount, paying little by little throughout the year.
At least that way you make sure that everything inside your house is yours – and you can find a cheaper corner for you.
Renting a Furnished Apartment: Which Option To Choose?
There is no better or worse in this scenario. There is what is suitable for your profile. As we explained, we must put all the characteristics of our change on paper. If you intend to put down roots and stay in the property for a long time, you might want to think about buying your furniture and decorating your corner in your way.
On the other hand, if you prefer to opt for a practical move where you don't need much to start enjoying your new home, furnished may be your best choice.
We hope that we have taken all your doubts about the furnished apartment and its advantages and disadvantages! But if you have any other questions, look for us here in the comments or on VPR Imóveis ' social media. We are always available to answer your questions about this or any other subject in the market! Also, do not forget to continue browsing our blog.
Here, we talk about the real estate market and give you several tips about everyday life, architecture, and more. To the next!
---